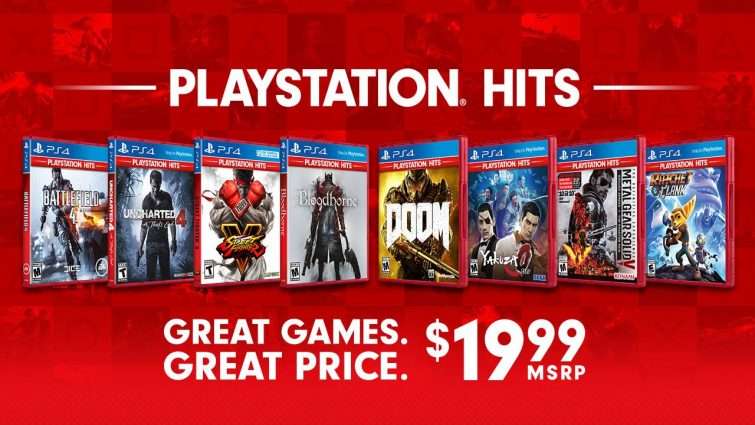 Next Thursday could be the best time to buy some of the most popular games available on Sony's PlayStation 4 at great prices. The Japanese company announced in a blog post that it would kick off the PlayStation Hits sale on June 28th. Sony will be selling as many as 15 popular titles as part of PlayStation Hits in the US at just $19.99. Gamers in Canada will also be able to buy 14 of those 15 games  (except for Doom) at CAD 19.99 during the sale.
Get massive discounts on PlayStation Hits
If you were looking to bolster your PlayStation 4 library, you could buy hit games at new low prices starting June 28th. The sale includes titles such as Street Fighter V, Doom, Bloodborne, Uncharted 4, and Battlefield 4. Sony has confirmed 15 titles as part of PlayStation Hits sale, and has promised to add more games to the list later. The company has kept a mix of first-party and third-party games on the list.
Introducing PlayStation Hits: https://t.co/qxJP89ma7N Catch up on some of PS4's biggest games, now at a new, lower price pic.twitter.com/ddzKJj3dhN

ValueWalk's October 2022 Hedge Fund Update: Haidar Capital Surges 225%

Welcome to our latest issue of ValueWalk's hedge fund update. Below subscribers can find an excerpt in text and the full issue in PDF format. Please send us your feedback! Featuring investors exit long-short hedge funds, the oil market is now "broken", and Haidar Capital surges 225%. Q2 2022 hedge fund letters, conferences and more

— PlayStation (@PlayStation) June 19, 2018
Sony told gamers that they would be able to buy games for just $20 "at select retailers across the US" and for CAD 20 at "participating retailers" in Canada. It will also drop the prices on the PlayStation Store. The PlayStation Hits titles will be sold in a red packaging instead of the usual blue one. On the PlayStation Store, these listings will have a red banner so buyers know they are part of the PlayStation Hits sale.
The sale has become an integral part of Sony's retail strategy over the years. Since the original PlayStation, the company has sold top sellers at massive discounts on every PS console except the PlayStation Vita. In the past, Sony used to call the sale program "Greatest Hits" rather than PlayStation Hits in North America. These games are confirmed to have been included in the upcoming sale: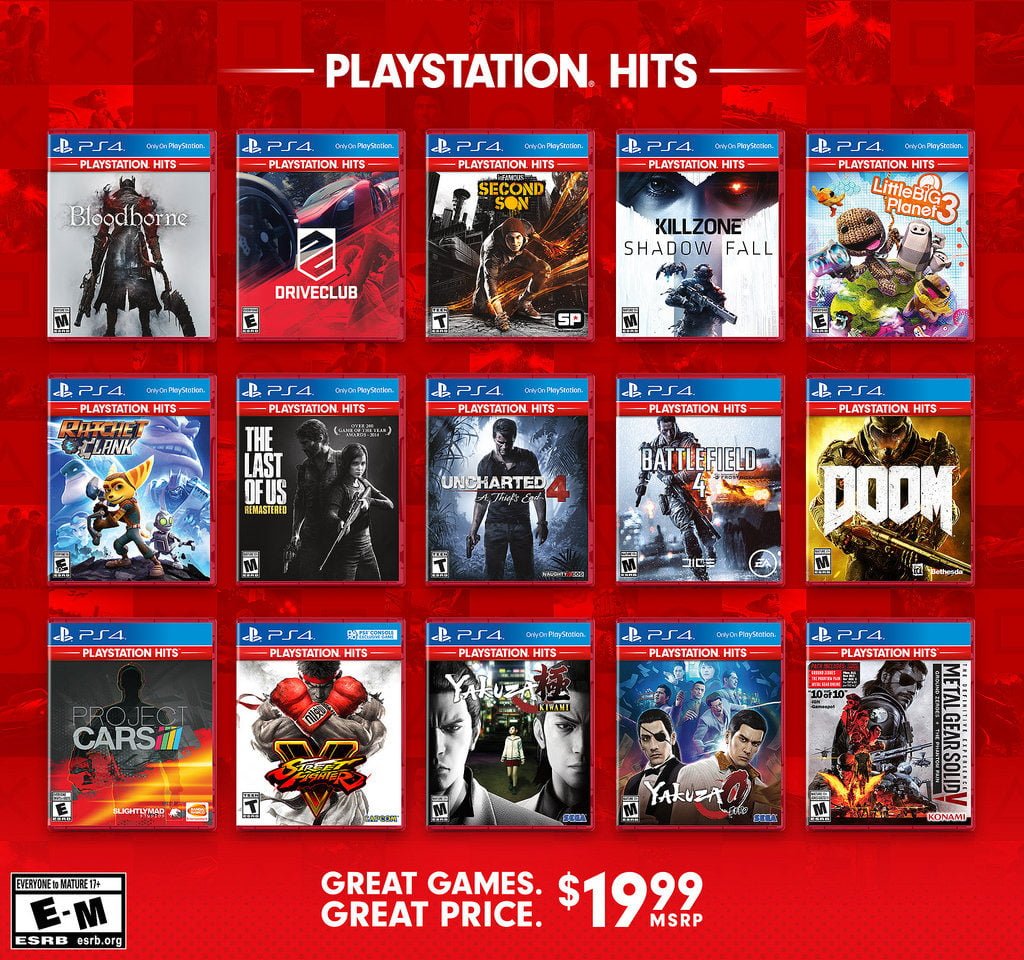 For people in Europe, the PlayStation Hits sale will begin on July 18th, when the top sellers will be available for £15.99 / €19.99. As many as 20 titles will be part of the sale in European markets. In some European countries, Sony will be selling a PlayStation Hits PS4 bundle consisting of a 1TB PS4 console, a Jet Black Dualshock 4, The Last of Us Remastered, Uncharted 4, and Ratchet & Clank.
If you don't want to wait until June 28th, you can pick games from the PlayStation Store at reasonable discounts as part of Weekly Deals. PlayStation Plus members will get an extra 10% discount on select titles. Some of the titles on sale this week include Call of Duty: Modern Warfare Remastered for $28 (PS Plus members can get it for $24), Call of Duty: Ghosts for $26 ($20 for PS Plus members), and Call of Duty: Infinite Warfare for $26 ($20 for PS Plus members).
If you are a PlayStation Plus member, you can download Call of Duty: Black Ops 3 for free. FIFA 18 is also part of Weekly Deals. It's available for $24. You can also buy Sonic Forces for $24 and Redout: Lightspeed Edition for $20.
Are you looking forward to the PlayStation 5?
Sony has an incredible lineup of first-party and third-party titles to keep gamers hooked for years. But the rumor mill has started looking forward to the next-gen PlayStation 5 console. Even PlayStation chief at Sony, John Kodera indicated recently that the PS4 was entering the "final phase" of its life cycle. According to Wedbush Securities analyst Michael Pachter, Sony could release the PlayStation 5 in 2020 or 2021.
The PS5 is rumored to run AMD's Ryzen processor based on the Zen architecture. The upcoming console should support true 4K and enhanced virtual reality experience. Following the PlayStation 5 launch, the PS4 Pro will be the default PlayStation and the PS4 would get a price cut to attract customers, predicts Michael Pachter.
Pachter believes that the PS5 will be priced below $500 because a higher price tag could turn off buyers. We have already seen it happen with Microsoft's Xbox One X, which is the world's most powerful console. The Xbox One X's high price has dramatically affected its sales numbers.