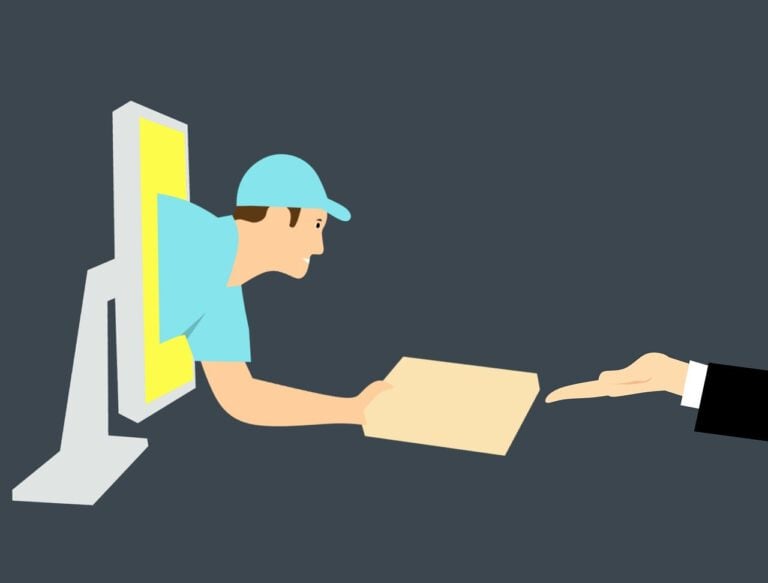 Amazon has been the undisputed leader in the e-commerce space. Despite its size, the online retail behemoth continues to grow at break-neck pace. According to eMarketer, it accounts for more than 50% of the US online retail sales. However, Canada-based Shopify is emerging as a real competitor to Amazon by taking a different approach to e-commerce. In this Shopify vs Amazon comparison, let's check out how big a threat the Canadian company is to Amazon.
Shopify is a small player compared to Amazon, but the Canadian company is growing rapidly. Its estimated revenue in the year 2019 was $1.5 billion, up 50% from the previous year. Shopify is trying to capitalize on the anti-Amazon thesis. If you are interested, how to find out what shopify theme a website is using.
Amazon is a marketplace where millions of merchants sell their goods. Shopify, on the other hand, is not a marketplace. It gives entrepreneurs and small businesses all the tools, technologies, and back-end systems they need to set their own independent storefronts. It gives them a sense of autonomy for a small fee. Merchants can control their own branding, pricing, and messaging.
Gates Capital Management Reduces Risk After Rare Down Year [Exclusive]
Gates Capital Management's ECF Value Funds have a fantastic track record. The funds (full-name Excess Cash Flow Value Funds), which invest in an event-driven equity and credit strategy, have produced a 12.6% annualised return over the past 26 years. The funds added 7.7% overall in the second half of 2022, outperforming the 3.4% return for Read More
Shopify has more than one million merchants around the world who use its tool to sell goods. The Canadian company says it partners with merchants rather than competing with them. Amazon is notorious for tracking what's selling well on its marketplace, and then launching cheaper copycats with its own branding. It first brings merchants to its platform and then slowly starts killing them.
Shopify vs Amazon: Aggressive expansion plans
One of the reasons industry analysts believe Shopify could give Amazon a run for its money is the Canadian company's aggressive expansion plans. Shopify announced last year that it would invest $1 billion over the next five years to build the Shopify Fulfillment Network across the United States and Canada.
Shopify's fulfillment network will allow its independent merchants to better compete with Amazon's fast delivery times. It plans to use AI in its warehouses to ensure that its merchants can get goods in the hands of consumers quickly. Last year, it acquired a robotics company called 6 River Systems for $450 million to strengthen its fulfillment networks.
While Amazon uses its own branding and messaging on packages it ships, Shopify claims it will give merchants the freedom to have their own branding on the box. Shopify has also launched new point-of-sale hardware for use in physical retail stores. The online and offline shopping experience is coming together as customers try things in store and then order online.
However, these expansion plans and investments might not be enough for Shopify to seriously challenge Amazon. The Seattle-based juggernaut is investing much more in its e-commerce business. Amazon has more than 400 facilities in the United States, which help it deliver goods to consumers within a day. Last year, Amazon announced that it would have 70 cargo aircraft by 2021.
The Jeff Bezos-led company invested an estimated $64 billion on logistics and shipping in 2019. Amazon has been criticized for low wages and poor working conditions in its warehouses. Shopify says labor conditions and pay in its fulfillment centers will be much better.
Customer acquisition
In the Shopify vs Amazon narrative, industry analysts have been optimistic that the Canadian company's merchants will bring customers to their own online stores. But customer acquisition could be a major challenge for Shopify in the current scheme of things.
A large number of people venturing into selling goods under their own brands are social media celebrities – those with a large audience on Instagram, YouTube, Twitter, and TikTok. When YouTube celebrity Jeffree Star launched his own cosmetics brand Jeffree Star Cosmetics, he chose Shopify instead of Amazon.
And that's where lies the challenge for Shopify. Facebook-owned Instagram has introduced its own commerce experience, and could bring more tools in the future to let Instagram influencers sell goods to their followers without any hassles.
Entrepreneurs and small businesses who don't have a large following on social media will struggle to bring customers to their online stores. Shopify makes it easy for them to set up the shop, process payments, handle branding, etc. But until you can consistently bring new customers, all the tools won't be of much help.
On the other hand, customers have become accustomed to Amazon. If they want to buy something or search for a product, they head over directly to Amazon because they know they can find goods from millions of merchants in a single place. It has become a habit for tens of millions of people.