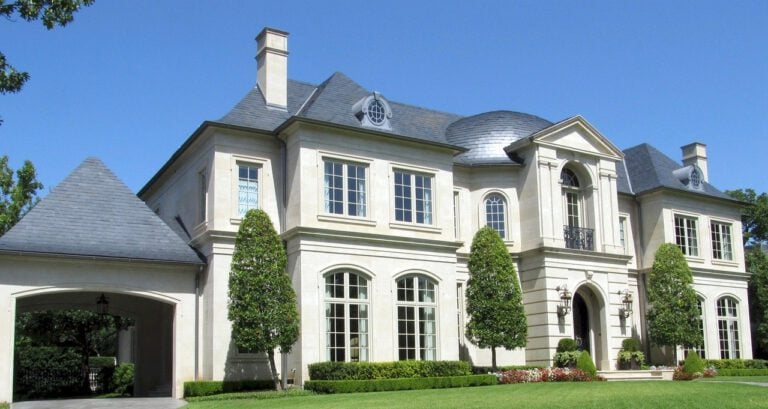 Buying your first investment property is a big deal. Do not make a mistake that could quickly end your dream of owning profitable rental properties. Below are seven tips that will help you decide how to buy your first investment property.
[reit]
Q2 2020 hedge fund letters, conferences and more
ValueWalk's October 2022 Hedge Fund Update: Haidar Capital Surges 225%
Welcome to our latest issue of ValueWalk's hedge fund update. Below subscribers can find an excerpt in text and the full issue in PDF format. Please send us your feedback! Featuring investors exit long-short hedge funds, the oil market is now "broken", and Haidar Capital surges 225%. Q2 2022 hedge fund letters, conferences and more
Bigger down payment
Research is the key to finding the right way to pay for your first investment property. This is a big decision, and the laws governing investment properties are different than those that pertain to a primary residence. Generally, a minimum down payment is considered 20% of the selling price. If the property is priced at $100,000, your minimum down payment will be $20,000.
If you can put more into your down payment like $50,000, your monthly mortgage payment will be substantially less. A 30-year fixed-rate loan for a $100,000 home, at a 3.8% interest rate, including Private Mortgage Insurance (PMI) looks like this:
With $20,000 down With $50,000 down
Monthly Principal & Interest 373.00 Monthly Principal & Interest 233.00
Property taxes 92.00 Property taxes 92.00
PMI 33.00 PMI 21.00
Homeowners Insurance 71.00 Homeowners insurance 71.00
Total monthly payment 568.00 Total monthly payment 416.00
Lenders typically charge a higher interest rate for investment properties than a primary residence. The guidelines are specific for primary residences, second homes, and investments. Do not lie on your application because it could be considered mortgage fraud, and there are severe penalties for this crime.
Being a good landlord
Being a landlord will require patience, talent, and knowledge. You should have a rudimentary knowledge of landlord/tenant law. You will need legal agreements and an understanding of eviction laws. The laws concerning landlord/tenant rights differ from state to state.
Patience with people is necessary. When you offer a place to rent people will ask many questions, and then ask the same ones again. Your people skills will make the difference in how your tenants regard you, and that in turn may determine how they treat your property.
Maintenance
Your rental property will require maintenance. Plumbing and electrical issues can be very costly. Simple fixes, like unclogging a toilet or resetting disposal are some of the types of issues you should do yourself because calling a professional may seriously impact your entire monthly profit.
In a cold-weather climate, your lease should list who is responsible for snow removal. Having the HVAC system in good working order, and then routinely maintained could save a ton of money versus replacing the entire unit due to poor maintenance.
Finding the right tenant
The right tenant will help you keep your property in good shape. Check references and run a tenant credit check. Many landlords are choosing to show properties using virtual tours. This allows potential renters to see a property from the safety of their homes.
Once a potential renter decides on a property, you as a landlord can continue to virtually move the transaction forward using Facetime, email, and texts. The entire process can be successfully completed with no physical contact.
Buying in the right neighborhood
The saying "Never buy the best house on the block, or the worst" is in most cases true. As you narrow your search for your first investment property consider the history and current changes that are occurring in your target neighborhood. Check rental sites for detailed information. For example, if you're looking in Chicago neighborhoods like Wicker Park and Lincoln Park, make sure to do your research.
Look for areas of town that have lower property tax rates, decent schools, and neighborhood amenities like shopping and restaurants. Remember, tax on rental income will differ by country.
Does the area have an active neighborhood group? When advertising your property mention these things and include information about crime rates, local hospitals, and access to mass transit. Not every neighborhood will be 100% perfect but focus on the advantages before you buy. An investment property in good condition in a safe neighborhood with green spaces may be able to command higher rents than the same property on the outskirts of town.
Getting a good inspection
A thorough professional inspection of your first investment property is essential before you buy it. It is easy to think that because a property has been repainted and is clean that your investment is going to be carefree. Do not be misled by surface conditions. That new paint could be covering water stains on the ceiling. If the water stains are caused by uninsulated HVAC pipes you could be in for a multi-thousand-dollar repair.
A professional inspection should uncover issues most of us never consider. How much insulation is in the walls, does the attic have signs of a pest infestation, is the foundation or basement in good repair or are there signs of leaky plumbing? These are all issues to be addressed before you buy them. The few hundred dollars for a professional inspection could save you untold amounts of money and aggravation, plus not to mention, it will help you find a property that may increase in value.
Insurance
When you buy an investment property you will generally be required to pay private mortgage insurance if your equity at closing is less than 75%. PMI is designed to protect the lender, not the homeowner, which is why it is attached to your mortgage payment.
Mortgage protection insurance, on the other hand, will cover your mortgage payments if you lose your job or become disabled, and it will pay off the mortgage if you die. It is also important to have landlord insurance.
Homeowner's insurance is fine for your personal residence but for an investment rental property homeowner's insurance will not cover your costs like lost rent. Insurance laws vary state to state so it is wise to consult an insurance expert in your area for rates and coverage.
Your first investment in a rental property is a momentous step toward your financial success. Follow these tips and your investment in 2020 can be another step toward financial stability.