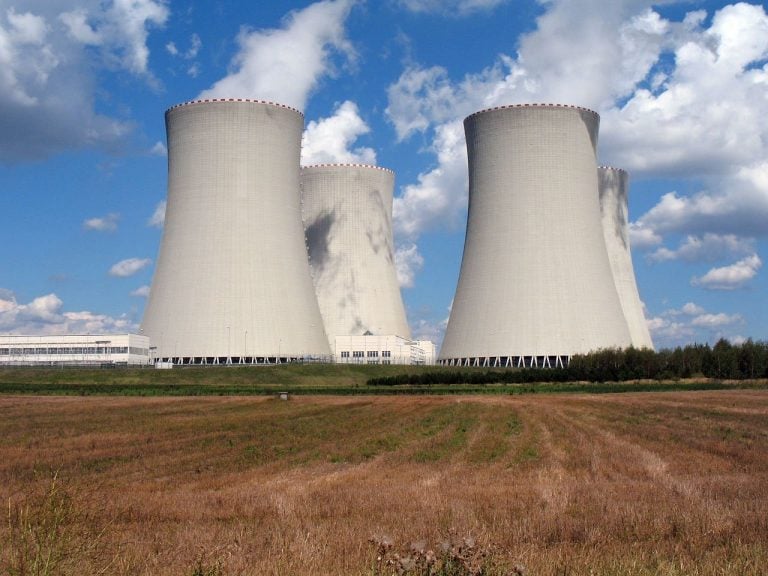 Saudi Arabia isn't a nuclear power yet, but it wants to become one. Energy Minister Prince Abdulaziz bin Salman told an OPEC meeting in Abu Dhabi on Monday that they plan to enrich uranium as part of their program, but they will do it peacefully.
Saudi Arabia on nuclear power
Reuters reports that Saudi Arabia's goal of becoming a nuclear power could make negotiations with the U.S. more complicated. The Middle Eastern nation emphasized that it was to enrich uranium for its nuclear power program and not for nuclear weapons. However, Saudi Arabia has also said in the past that it won't totally rule out the possibility of enriching uranium with a chance of building nuclear weapons.
At this time, Salman said they are proceeding with their plans "cautiously" and "experimenting with two nuclear reactors." Riyadh plans to issue a tender for its first two nuclear reactors. Eventually, the Arab nation wants to expand its nuclear program full cycle to include production and uranium enrichment.
Gates Capital Management Reduces Risk After Rare Down Year [Exclusive]
Gates Capital Management's ECF Value Funds have a fantastic track record. The funds (full-name Excess Cash Flow Value Funds), which invest in an event-driven equity and credit strategy, have produced a 12.6% annualised return over the past 26 years. The funds added 7.7% overall in the second half of 2022, outperforming the 3.4% return for Read More
The tender is expected to be made in 2020, and companies in the U.S., China, France, Russia and South Korea are reportedly in preliminary negotiations about the project.
Concerns about the plans
Riyadh wants to build nuclear reactors to diversify its mix of energy resources, making more oil available for export. However, the concern is that enriching uranium leaves the door open to also producing nuclear weapons. According to Reuters, atomic reactors require uranium to be enriched to a purity of about 5%. However, the same technology used to do that can also be used to enrich it to weapons-grade levels.
Uranium enrichment in Saudi Arabia has been a sore spot with the U.S. since Crown Prince Mohammed bin Salman said last year that if Iran plans to develop nuclear weapons, Saudi Arabia would too. Both Arab nations are Muslim-majority nations, but Saudi Arabia is mostly Sunni Muslims, while Iran is mostly rival Shi'ite Muslims.
Before U.S. companies can compete for Saudi Arabia's multi-billion-dollar nuclear project, Riyadh would usually be required to sign an agreement that the nuclear technology will be used peacefully. A senior U.S. official said at the conference on Monday that Washington wants to sign such a pact, also referred to as a 123 agreement.
Trump urged to respond
Forbes argues that U.S. President Trump, Secretary of State Mike Pompeo and Energy Secretary Rick Perry should respond to Saudi Arabia's nuclear power plans soon. It seems pretty clear that Saudi Arabia does need nuclear power because it currently relies on oil and natural gas, both of which are expensive, pollutive, and could be used for other purposes. The nation doesn't have any coal, so coal isn't an option, and hydropower isn't an option because it has no rivers. Wind and solar technology have not yet advanced to the point where they can serve as main sources of power, the Forbes contributor added.
However, the problem Washington should deal with is Riyadh's plan to enrich uranium. The writer argues that it would be less expensive for Riyadh to import enriched uranium. Additionally, it seems unlikely that Saudi Arabia has the native talent to do it. Thus, the nation is expected to turn to engineers from Pakistan or Russia to enrich uranium.
Thus, they question why Saudi Arabia would even want to enrich its own uranium. Washington does have options in dealing with Riyadh. For example, officials could suspend sales of weapons to Saudi Arabia or end student visas for engineering students from the country. In a worst-case scenario, the U.S. could even sanction certain Saudi leaders or the nation if it pushes forward with the plan to enrich uranium.