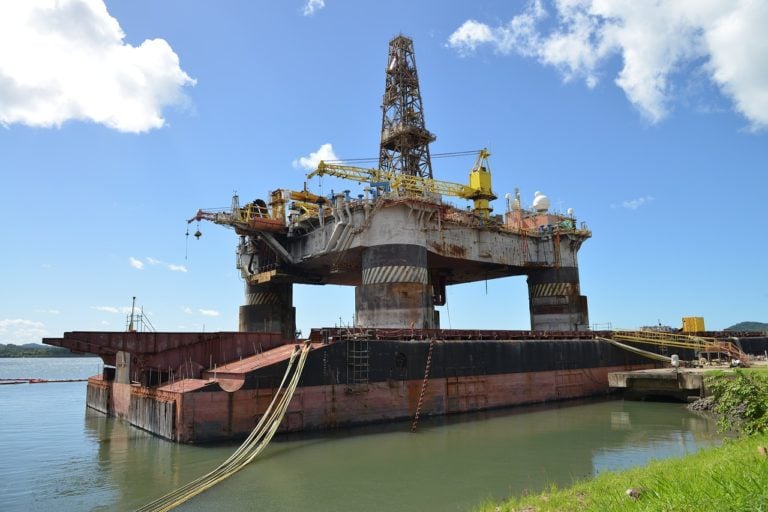 For months, House Committees and a Special Counsel have been investigating Russian attempts to influence the 2016 presidential election. Even as these investigations continue to make headlines, interference in American energy markets, which was likely even more successful, has received relatively little attention. According to new findings from the House Committee on Space, Science, and Technology, Russian agents worked to manipulate specific groups inside the U.S. in order to "disrupt domestic energy markets, suppress research and development of fossil fuels, and stymie efforts to expand the use of natural gas."
Check out our H2 hedge fund letters here.
Gates Capital Management Reduces Risk After Rare Down Year [Exclusive]
Gates Capital Management's ECF Value Funds have a fantastic track record. The funds (full-name Excess Cash Flow Value Funds), which invest in an event-driven equity and credit strategy, have produced a 12.6% annualised return over the past 26 years. The funds added 7.7% overall in the second half of 2022, outperforming the 3.4% return for Read More
Russian attempts to spread disinformation about domestic energy production used many of the same techniques Russian agents deployed during the presidential campaign. The House Committee identified 9,097 Russian posts or tweets pertaining to U.S. energy policy or energy events appearing on Facebook, Instagram, or Twitter between 2015 and 2017. These posts came from an estimated 4,334 accounts linked to the Internet Research Agency, a firm established to use traditional and new media platforms to spread Russian propaganda.
America's transition in 2017 from a net fuel importer to a net fuel exporter has fundamentally shifted global energy markets. The trend is projected to continue in 2018, and to place the U.S. on an equivalent production level with Russia in 2019. This has had a significant effect on Russia, which provides about 75 percent of the natural gas used in Central and Eastern Europe and even higher percentages in Southeastern Europe.
As a result, Russia is known to have been involved in anti-fracking campaigns since at least 2014. According to a report last year by the Office of the Director of National Intelligence, the Russian government was actively "financing and choreographing anti-fracking propaganda in the United States." Efforts include programming on the Russian-sponsored news agency RT highlighting the dangers and environmental impacts of fracking.
This approach pairs with Russian efforts to persuade EU governments to end shale gas exploration. According to a report by Sen. Ben Cardin (D, Md.), the Russian government invested $95 million into NGOs working to stop European shale exploration.
"By leveraging the sincerely held views and beliefs of unwitting agents, the Kremlin is able to exploit polarized issues in American democracy to influence action in furtherance of its agenda," the House committee writes in its report.
More recently, these issues included the construction of the Dakota Access Pipeline, the Keystone XL pipeline, the Bayou Bridge Pipeline, and Enbridge Line 5.
"Russian agents attempted to incite Americans to take action against pipeline efforts by promoting links and references to online petitions," the committee wrote.
"This demonstrates that Russian agents attempted to directly influence the American energy industry. Russians, through posts, engaged in a concerted effort to undermine U.S. energy production," it continued.
Russian-controlled accounts also reposted and retweeted posts from major protest groups, including the main NoDAPL account. The main focus of the efforts was to disrupt the development of pipelines and to advance climate change policies that targeted fossil fuels. As a result, the Russian accounts also posted information about the environmental risks of fracking and fossil fuel consumption.
On the whole, the accounts focused on fomenting unrest rather than promoting one specific policy decision.
"By posting content that supports positions held by both liberals and conservatives alike, the Russians used social media to instigate and inflame discord in the United States. Russian social media manipulators intentionally injected foreign propaganda in to American political discourse," the committee wrote.
"These Russian agents are only interested in creating discord in America while hiding behind an anonymous and misleading social media pseudonym," it concluded.
The committee hopes that the report, as well as actions taken by social media companies will help Americans be better positioned to recognize foreign propaganda techniques. This doesn't mean that the Russian attempts were unsuccessful, however.
Negative public opinion about the safety of pipelines can have dramatic economic effects. This winter's prolonged cold snap forced portions of New England to burn fuel oil to meet the additional demands for energy. Groups like 350.org and Greenpeace have made it a strategy to resist pipeline construction and energy development, moves that ironically make the Northeast more dependent on foreign sources of energy.
In January, a tanker filled with Russian natural gas docked in Boston harbor, providing the energy supply that the city could not obtain through pipelines.
"Why are some parts of America reliant on Russian natural gas, especially when domestic gas production has surged?" asked Drew Johnson, a senior scholar at the Taxpayers Protection Alliance. The answer, he said, was entirely political.
Massachusetts has been blocking financing for the Access Northeast Pipeline, which would provide fuel to three New England states.
"The anti-fossil-fuels campaign is neither realistic nor environmentally sound. Blocking pipelines and other energy infrastructure projects raises costs on American families while forcing them to rely on Vladimir Putin to heat their homes," he wrote.
Which might be why Russia is so interested in making Americans believe that pipelines and natural gas are dangerous.
Article by Erin Mundahl, Inside Sources