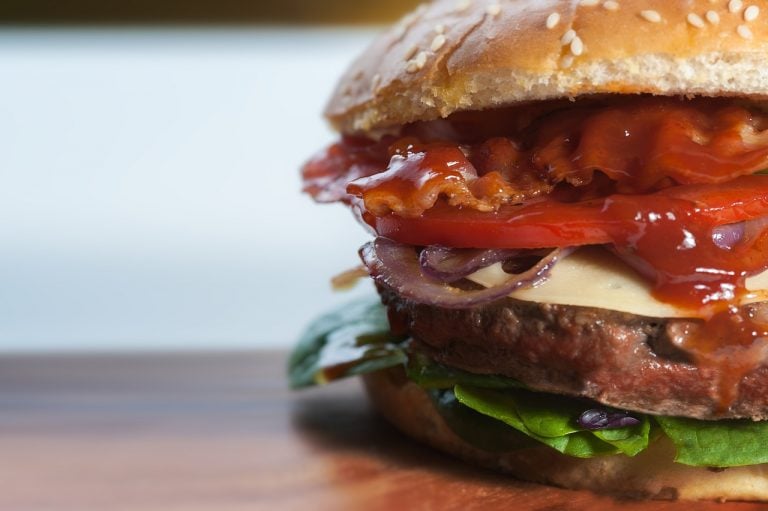 This week, Third Point Partners launched a major new campaign in the U.K., revealing it owns an "economic stake of just under 5%" in Prudential and thinks the insurance provider should consider a breakup. Loeb thinks the company should reinvest its dividends in growth opportunities.
Third Point founder Dan Loeb argued in a public letter that an Asian-focused business with a difficult-to-analyze U.S. stub was holding back Prudential's valuation, while its headquarters in London added costs, hindered its ability to attract talent, and – not least – added to the business' carbon footprint.
Q4 2019 hedge fund letters, conferences and more
This Crypto Hedge Fund Manager Thinks The Crypto Winter Is Almost Over
When the Great Financial Crisis hit in 2008, the pseudonymous Satoshi Nakamoto published the first paper on bitcoin, proposing a new financial system that didn't depend on "trusted" third parties. However, today's crypto ecosystem has diverged so far from the original intent of cryptocurrency set out in that paper that it's virtually unrecognizable. Now we're Read More
Third Point Wants Prudential To Reinvest It's Dividends In Growth Opportunities
Splitting the two, reinvesting dividends in growth opportunities and eliminating central costs could lead to a 100% upside in three years, he argued.
Just four months after the 35-billion-pound market cap company spun out its European insurance and investment arm, now known as M&G, the activist may be pushing at an open door. A Macquarie analyst report from October said a breakup of the two businesses could entice foreign shareholders and lead to an improved valuation of between 20 and 22.80 pounds.
Indeed, Prudential said in response to the Third Point letter that it "proactively engages with shareholders with regards to group strategy and structure, and looks forward to commencing a dialogue with Third Point with regard to the views outlined in its letter." It also promised a strategic update on March 11, when it publishes full-year earnings.
U.S. activists have a good track record at Europe-based companies, according to Activist Insight Online data. 51% of their M&A or breakup demands and 43% of their balance sheet demands since 2014 have been at least partially successful, compared with 49% and 37% for European activists. Third Point has been a longtime activist at Nestle, where it failed to force the sale of a minority stake in L'Oreal but has benefitted from a good run in the stock.
At Prudential, Third Point's program is likely to run into some headwinds – and not just the coronavirus outbreak that has taken 10.5% off the stock's value in four days and which Loeb said should spur the company into action.
The Potential For Value-Creation
First, shareholders may not be so gung-ho about the potential for value-creation. Deutsche Bank analysts upgraded the stock in the wake of Third Point's campaign but set a price target of 16 pounds per share, rather than the approximately 28 pounds Third Point hinted at (Citi reportedly said much the same).
"What we definitely agree with is the incoherence of the group's current structure," the Deutsche Bank analysts wrote. "We would be surprised if Prudential management had not received very similar comments from a large number of its biggest shareholders."
Second, concerns have been expressed about the health of the U.S. business, Jackson National Life. The business is mostly made up of annuities and analysts say it would need to diversify, possibly with the help of an acquiror or strategic investor, to go it alone. Otherwise it could face a ratings downgrade.
Obstacles to shifting dividends into growth opportunities
Third, shareholders might not be as enticed. Progressive dividend policies – i.e. increasing payouts as profits rise – are becoming the norm in the European insurance industry, Goldman Sachs analysts pointed out last week. I understand that Elliott Management, which just took a position in NN Group, one of the latecomers to this club, thinks the company should have given a bolder indication of where its dividends can go. Loeb may disdain Prudential's "sleepy, Euro-centric focus," but he will have to win over Euro-centric investors to a reallocation of dividends in growth opportunities strategy.
A final roadblock to removing the shares from the London Stock Exchange in the event of a breakup could be the resistance of U.K. shareholders to delistings, which often mean growth opportunities become uninvestable. That may not be the end goal – Ferguson will likely keep a U.K. listing for its U.K. business after a Trian Partners-inspired breakup – but even Leaver Brits can take a Remainer approach to their best assets.
---
Red Robin Gourmet Burgers Stock Falls 13%
Activist campaigns in the restaurant space seemed to suffer a particularly brutal week. Red Robin Gourmet Burgers reported same-store-sales growth of 1.3% as it attempted to demonstrate a turnaround under new CEO Paul Murphy. Its stock fell 13% and Vintage Capital Management confirmed it will seek a minority of the board in a proxy contest that looks to hinge on whether it can force a bid for the chain. Things also went bad for Papa John's International, the stock falling about 14% in two days after it reported that a turnaround "accelerated" in the fourth quarter. However, the pizza preparer's shares are still green – up over 50% since Starboard took over as it repeated the Darden Restaurants trick of making sandwiches from its offerings.