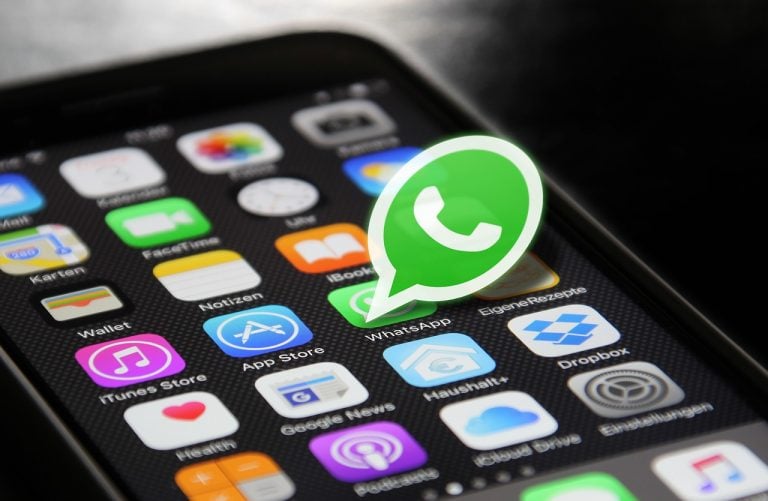 WhatsApp has a lot on its plate. It's trying to fight the spread of fake news via its app. It's working on a bunch of new features to make its service more secure and offer better user experience. At the same time, it also has to deal with weird bugs, hoax messages, and scams. The ever investigative folks at Piunikaweb have now spotted what could be a pretty rare WhatsApp bug. The worst thing about it is that it could let someone else read your chats in plain text after you have changed your phone number.
What does this rare WhatsApp bug do?
Amazon employee Abby Fuller said in a tweet that she was in for a bit of a surprise when she popped in her new SIM into a new smartphone and tried logging into WhatsApp. She was able to view and read the chat history linked to the WhatsApp account of the previous owner of that phone number. The past owner of the number may have no idea that Abby was able to read their chat in plain text.
logged into whatsapp with a new phone number today and the message history from the previous number's owner was right there?! this doesn't seem right.

Mohnish Pabrai On Uber Cannibals And Henry Singleton

At the end of October, the value investor Mohnish Pabrai gave a presentation and took part in a Q&A session at Boston College and Harvard Business School on the Uber Cannibal Investor Framework, which he has developed over the past decade. Uber Cannibals are the businesses "eating themselves by buying back their stock," the value Read More

— Abby Fuller (@abbyfuller) January 11, 2019
Mmm probably not FULL, but definitely actual threads/DM conversations (I.e., not groups or contacts)

— Abby Fuller (@abbyfuller) January 11, 2019
Yes actual messages.

— Abby Fuller (@abbyfuller) January 11, 2019
Abby Fuller wonders whether someone who has her old number has viewed her WhatsApp conversations. It appears to be a rare WhatsApp bug with serious consequences for some as it puts user privacy at risk. She clarified in another tweet that her phone was new rather than refurbished or second hand. And so was the SIM. When she logged into WhatsApp using the new number, the messages and group chats associated with the previous owner of the number appeared without being restored from a backup.
Yes it was a new device. No it wasn't second hand. It was not a second hand SIM. Yes I'm sure they weren't my messages, or groups that I was added to. Yes they were in plaintext. I am sure it's my phone number. It was not restored from a backup.

— Abby Fuller (@abbyfuller) January 11, 2019
WhatsApp says on its website that when you change your phone number, you should first delete your old account. If you don't delete it and no longer have access to it, it will automatically delete all the data associated with your old number within 45 days. What's surprising here is that Abby Fuller has been using the new number for more than 45 days. Theoretically, the data associated with the previous owner's account should have been deleted within 45 days.
Piunikaweb says Abby Fuller has deleted the chats associated with the previous owner. It's a huge privacy issue, nonetheless. The publication noted that it's "definitely a bug" as Abby could view someone else's chats in plain text when the SIM has been in her name for more than 45 days. Lending further credibility to this view is that Abby didn't restore it from the backup.
Filippo Valsorda, who works at Google, said it's possible that the messages Abby received were sent after the previous owner stopped using it. Those messages stayed with one tick, and got resent when Abby registered that phone number with WhatsApp. It's the first time I've heard of this rare WhatsApp bug. The Facebook-owned service hasn't yet officially commented on the issue.
The only explanation I can think of here is that they were sent *after* the previous owner stopped using it. They stayed with one tick, and got resent when you registered. So it's not going to happen with any of your messages that you actually received.

— Filippo Valsorda (@FiloSottile) January 11, 2019
Separately, a bunch of users have been complaining about another WhatsApp bug that causes the messages to disappear from the app. A user named Bharat Mishra told WABetaInfo that every morning he finds some of his old chats disappearing mysteriously from the app. Mishra uses a Moto G4 Plus, and has re-installed WhatsApp several times in an attempt to get rid of this issue. He has also sent "more than 25 emails" to WhatsApp regarding the issue, but hasn't heard back. A similar problem was reported late last year by another user, who claimed to have been facing the same issue since April.
If you are not haunted by one WhatsApp bug or another, you might be interested in the new features coming to the messaging service. Past reports have suggested that the company was working on adding Face ID and Touch ID support to WhatsApp for iOS to enhance security. It's still in the development process. Now WABetaInfo reports that the WhatsApp beta version numbered Android 2.19.3 has biometric authentication for Android users. It means we should expect both the Android and iOS version of WhatsApp to get biometric authentication in the coming months for added security.