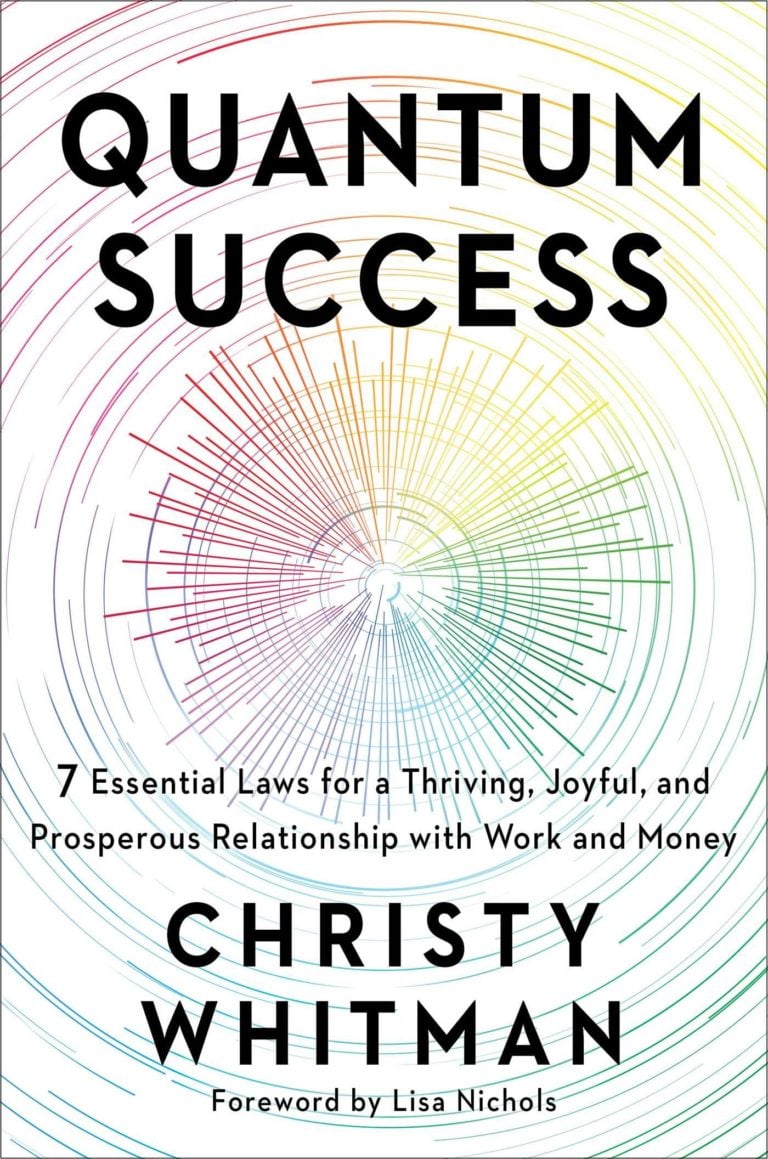 New York Times bestselling author Christy Whitman (media features include the "TODAY" show, People, Woman's Day, Seventeen, Teen Vogue and more) picks up where The Secret left off in Quantum Success: 7 Essential Laws for a Thriving, Joyful, and Propserous Relationship with Work & Money (Simon & Schuster's Atria/Enliven Books; Sept. 2018).
While The Secret demonstrated the Law of Attraction through those who have already achieved great wealth and prosperity, Quantum Success offers examples of everyday people applying the laws to their very real daily challenges—like dealing with a micromanaging boss or getting a second revenue stream going while working a demanding day job.
The Odey Special Situations Fund Slides In 2022 But Is Primed For Growth
The Odey Special Situations Fund declined - 0.3% in November, according to a copy of its monthly investor update, which ValueWalk has been able to review. Following this performance, the $94 million fund has returned - 12.4% year-to-date. It remains 2.16% ahead of its benchmark, the MSCI World Index, for the year. In the November Read More
In the age of the side hustle and income inequality, this book offers an alternative—an energetic shift that opens us to all that is possible through the practice of mindset and paradigm shifts.
Quantum Success may sound lofty, but in all practicality, it's a handbook that applies the big concepts found in the Law of Attraction through detailed daily actions—to achieve incremental successes that quickly gain momentum to create big wins.
Christy helps people achieve true mind-set shifts. She is a highly sought-after life coach with an accredited life-coaching certification academy, hundreds of thousands of followers, and a very practical, action-based approach to applying the laws of The Secret to career, work and family balance to create tremendous abundance.  She lives these teaching and is effervescent, joyful and generous. She is also transparent about her own ups and downs with these laws.
Through her accessible, empowering writing, Christy shares the fundamental principles that she's discovered after more than twenty years of studying universal forces—e.g. polarity, alignment, resonance, momentum, and magnetism—and explains how to harness these forces to optimize your wealth and career.
Exemplified by numerous case studies, Christy's ten-step plan teaches you how to establish inner relationships with future clients, associates, and employees, work with light and energy to magnetize opportunities and resources, build a culture of value and appreciation that brings out the very best in those around you, and operate at your highest capacity.
The book also covers:
You (alone) are the creator of you
Upending the superstition of materialism
Controlling your own emotional dial
Conjuring the essence of quantum success
Living into your future
Creating the climate of quantum success
Pruning as a catalyst for growth