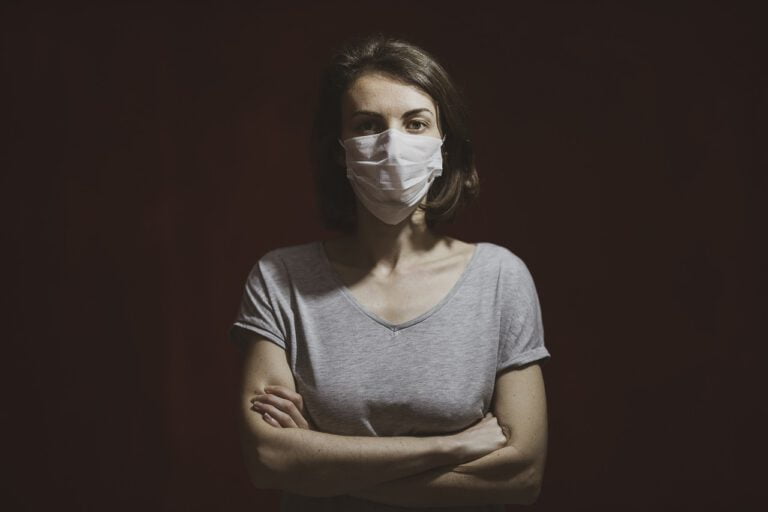 Everybody hates the Private Equity industry. The public and the media perceive them as greedy pirates who strip companies of their value, load them up with debt and fire employees for fun and profit.
Q2 2020 hedge fund letters, conferences and more
The Private Equity Industry Should Not Be Demonized During COVID-9
In this economic crisis caused by Covid-19 the Private Equity industry should not be demonized, it should be utilized -- utilized as a force to save companies and jobs.
ESG Isn't Just For Investment Selection; Portfolio Managers Want ESG At Their Firms Too
Talent attraction and retention are critical parts of investment management, as many investors flock to certain funds simply because of who manages them. Now that the pandemic is essentially over, fund managers are looking to the future, which means managing the return to the office, among other challenges. The Importance Of Effective Investment Management Leaders Read More
Americans can get back to work, but only with massive new investment. The government should reduce the capital-gains tax and maintain limited liability privileges for PE shops. A five or 10-percentage-point cut in the capital-gains tax would encourage investors to inject funds into ailing businesses. Interest rates should also be kept very low. These initiatives are a better investment than another $2.5 trillion in government aid.
Before anything can be accomplished legislatively, the industry must improve its image. Few politicians will stick their necks out for an unpopular business. There are many examples of PE firms saving companies and jobs and returning value to investors. But few have heard of this.
This won't be easy. Popular culture propagates negative stereotypes of PE firms and traders with TV shows like "Dirty Money," "American Greed" and "Succession."
To be clear, there have been instances where PE firms have failed. Vox magazine noted in January of this year that "Private equity was involved in the downfalls of Payless Shoes, Deadspin, Shopko, and RadioShack. Taylor Swift has placed blame on the "unregulated world of private equity" for a battle over her music. Surprise medical bills? A private equity link. The Hollywood writers' gripes? Same thing. Politicians are taking notice as well."
Private Equity's Risk-Reward Tradeoff
I teach finance at an international business school in North Carolina. It's important that students hear all sides of the story regarding private equity companies and their mammoth risk-reward tradeoff.
Beyond financial return, there are many examples where PE firms succeed in saving companies and rescuing jobs. A few include:
Toshiba and Bain Capital in 2018
Keurig Green Mountain and Dr. Pepper Snapple with JAB Holding in 2018
PetSmart in with BC Partners in 2015.
According to an October 2019 Report compiled by Ernst & Young on behalf of the American Investment Council, the estimated current economic activity of the US private equity sector  (private equity firms and private equity backed companies) for the American economy in 2018 was very significant. The benefits include:
Employment and wage contribution. The US private equity sector provides employment and earnings for millions of workers. Overall, in 2018, the US private equity sector directly employed 8.8 million workers earning $600 billion in wages and benefits. The average US private equity sector worker earned approximately $71,000 in wages and benefits in 2018. For a full-time worker this is approximately $36 per hour.
Share of US economic activity. The US private equity sector directly generated $1.1 trillion of value added in the United States in 2018. Value added measures a sector's or industry's contribution to the production of final goods and services produced in the United States or US gross domestic product (GDP). The US private equity sector's value added comprised approximately 5% of US GDP in 2018.
Tax contribution. The US private equity sector generates tax revenue through US private equity firms, private equity-backed companies, and its employees. In 2018, the US private equity sector paid $174 billion of federal, state, and local taxes. Approximately two-thirds of these were federal taxes ($113 billion) with the remaining taxes paid to state and local governments ($61 billion).
It should be noted many politicians found the report lacking, while others, such as Senators Elizabeth Warren and Bernie Sanders, called it a "sham."
$2.5 Trillion Of Dry Powder
But these are not normal times. According to Bain & Co.'s Global Private Equity Report published earlier this year, PE firms are sitting on $2.5 trillion of "dry powder." This could be a major flood of capital to replenish our economic drought.
Additionally, Deloitte Insights noted in August, 2020 that: "The Covid-19 crisis has had a damaging impact on the economy — in a matter of weeks, once-safe assumptions about the economy have evaporated … The impacts will likely reverberate for months to come. In time, perhaps this year or next, it is hoped, the virus will subside, and economic life will begin to return to normal. But by whom? Other than governments and central banks, very few entities have the kind of dollars that may be needed to help restart company growth, make vital investments, rehire workers, and restructure debt. Even then, deciding where, when and how to invest is a rare skill."
That's why it's important to recognize the role private equity firms can play in this environment. While they are perhaps best known for buyouts — and the political fire such deals often inspire — private equity firms can create far more value through their work in challenging economic moments.
PE firms have the ability to take positions in out-of-favor companies and sectors, guide portfolio company management, and help grow businesses steadily over several years. The outsized returns these firms are able to generate — and for which they are sometimes reviled — often only emerge when the economy, and the companies they own, fully recover. In short, private equity firms often invest when so many others are afraid or simply not equipped to act.
As with all investment philosophies, there will be latent risk-reward.  PE is no different.  We should recognize that although financial sponsors are faced with two sides of the coin, the public and the media has unfairly (or perhaps intentionally) highlighted only the darker side.  A balanced approach will elevate the PE industry and yes possibly their returns. The tradeoff is economic resurgence.