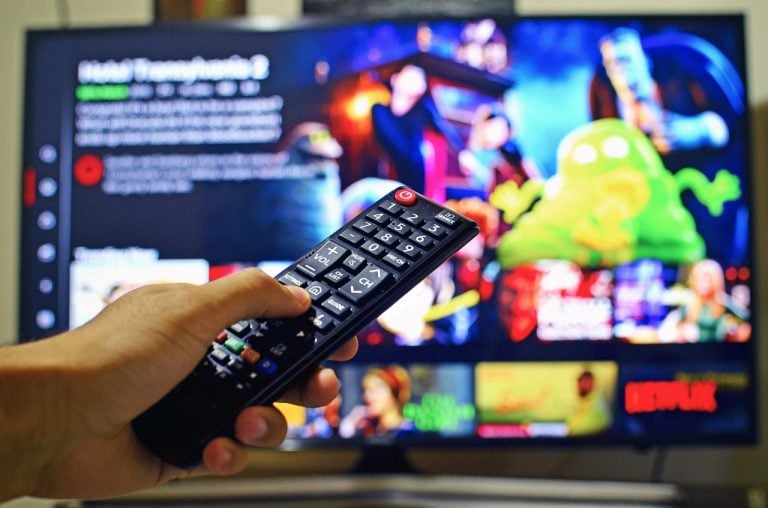 People interested in ditching their cable or satellite TV provider today have tons of options to watch live TV, thanks to live TV streaming services like PlayStation Vue and YouTube TV. They give you the freedom to watch national and local channels not only on your TV but also on smartphones, computers, tablets, and gaming consoles. Here we compare Sony's PlayStation Vue with Google's popular YouTube TV to find out which one offers better value for your money.
Live TV streaming services make life easier for users not only by offering them the freedom to watch from anywhere, but also by eliminating the painful experience of dealing with satellite and cable TV call centers. They deliver prime-time shows, live sports, and offer premium channels as add-ons.
PlayStation Vue vs YouTube TV: Pricing
ValueWalk's October 2022 Hedge Fund Update: Haidar Capital Surges 225%
Welcome to our latest issue of ValueWalk's hedge fund update. Below subscribers can find an excerpt in text and the full issue in PDF format. Please send us your feedback! Featuring investors exit long-short hedge funds, the oil market is now "broken", and Haidar Capital surges 225%. Q2 2022 hedge fund letters, conferences and more
PlayStation Vue's price reflects its channel count, which means it's pretty expensive. A few days ago, Sony increased the price of its service by $5 per month. It offers four different plans, which could get pretty confusing for users. The Access plan now costs $50 per month and gives you access to more than 45 channels. The Core plan, which offers more than 60 channels, is going to cost $55 per month.
The Elite plan for PlayStation Vue costs $65 per month and offers more than 90 channels. The Ultra plan is priced at $85 per month. It gives you access to 90 channels plus HBO and Showtime. PS Vue's add-on packages cost between $9 and $15. If you want standalone channels, you have to shell out between $11 and $22 depending on the channel. You can check out all the pricing details here.
Sony also offers five-day free trial for every plan except the most expensive Ultra.
Back in April, YouTube also bumped up the price of its live TV streaming service to $50 per month, which comes as the company continues to add more channels. Its pricing structure is much simpler than that of PS Vue. Customers who are billed through Apple are charged $55 to account for Apple's App Store tax.
When YouTube increased the price of its service last year from $35 to $40 per month, existing users were still charged only $35 for their loyalty to the platform. But this time, YouTube TV costs $50 per month for both existing and new customers.
PlayStation Vue vs YouTube TV: Content
PS Vue offers access to almost all major networks such as Fox, NBC, ABC, CBS, HBO, ESPN, HGTV, and NFL Network. It also supports more than 650 local broadcast stations. Users can also select add-on channels and features. Sony offers discounts on add-on packages to PlayStation Plus subscribers. It has also kept some channels exclusive to the PlayStation Plus members.
It doesn't mean the PS Vue is only for PlayStation users. Its channel listings appeal to almost anyone interested in live TV streaming.
YouTube TV is now available across the United States, and supports local channels in almost every region. Its subscription includes all the major networks and many popular sports channels. It offers more than 70 channels including Discovery Channel, Food Network, and MotorTrend. The Oprah Winfrey Network is coming to YouTube TV later this year.
Add-on networks on YouTube TV include Sundance Now, Starz, Fox Soccer Plus, and Showtime. But HBO is not available yet.
Supported devices
PlayStation Vue supports Android smartphones and tablets, Amazon Fire tablets and Fire TV, Google's Chromecast, Android TV, Apple TV, Roku, Windows computers, iPhones, iPads, Macs, Nvidia Shield, PlayStation 3, PlayStation 4, and PS4 Pro consoles. You can also access the service through the Web browser on your computer.
YouTube TV has come a long way since its launch more than two years ago. It's now available on Android smartphones and tablets, Android TV, Chromecast, iPhones and iPads, Apple TV, Roku, Xbox One consoles, Nvidia Shield, Vizio SmartCast TVs, and Samsung and LG smart TVs. The app isn't yet available on Amazon's Fire TV and Fire tablets.
PlayStation Vue vs YouTube TV: Features
PS Vue allows users to create up to 10 profiles. It supports up to five steams simultaneously, but it's limited on the kind of device you can use. The five devices should include one PS4, one PS3, and three other devices for simultaneous streaming. It lets users stream up to four live programs at the same time, splitting them into four on your screen.
The PS Vue is integrated tightly into the PlayStation ecosystem, which makes it the most suitable live TV streaming service for PlayStation users. The service offers conflict-free DVR at no additional cost and with unlimited storage. It doesn't replace recorded shows with on-demand version. Users also have the option to skip commercials on any show. However, the DVR on PS Vue is deleted after 28 days.
In contrast, YouTube TV supports up to six user profiles. But it allows only three simultaneous streams. It's more suitable for people tied to the Google ecosystem. Its user interface is clean and intuitive. Just like PS Vue, it offers unlimited storage on cloud DVR. But it replaces the DVR shows with on-demand versions, which may not go down well with users who like to fast-forward through commercials. It stores DVR shows for nine months.
Conclusion
YouTube TV is simple, affordable, easy to use, and offers a good collection of channels. But it lacks HBO and isn't compatible with Amazon devices. PlayStation Vue offers compatibility with almost every device and platform, but it can get really expensive depending you the plan and add-on package you choose.