Background
Plan B Media Public Company Limited is an advertising company providing advertising space and air-time rental.
[REITs]
Q1 hedge fund letters, conference, scoops etc
It specializes in out-of-home media advertising in Thailand.
It offers a variety of media advertising in different formats such as bus body, in-bus, digital billboards, large format displays, mall media and in-store platforms.
Business Description
Dynamic and Online media include various media services such as providing free internet on public buses and manage advertising on Boonterm Kiosks, service stations offering mobile top-up and bill payment with over 100,000 locations across Thailand.
Transit media offers advertising media outside and inside of over 1,600 buses and also provides media service in the Bangkok subway MRT system. Classic media offers advertising on pavements, major roads, expressways and outside buildings. PLANB also has media space in shopping malls across 31 airports in Thailand.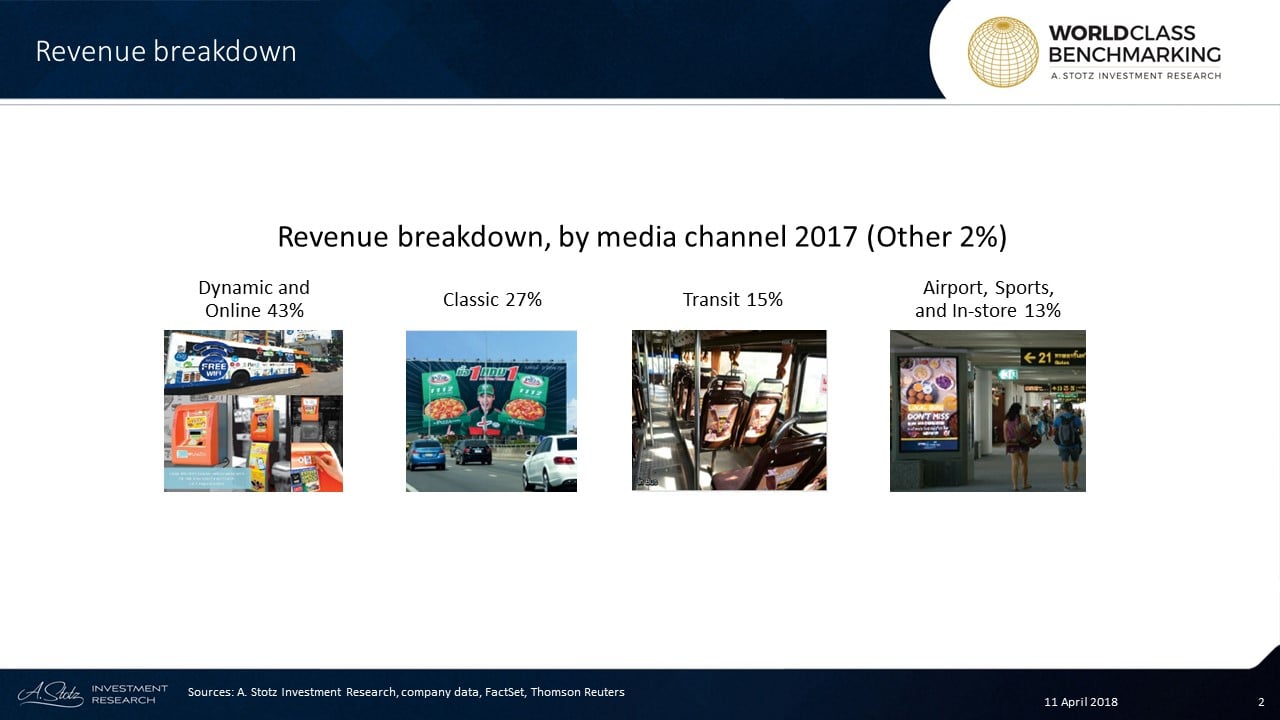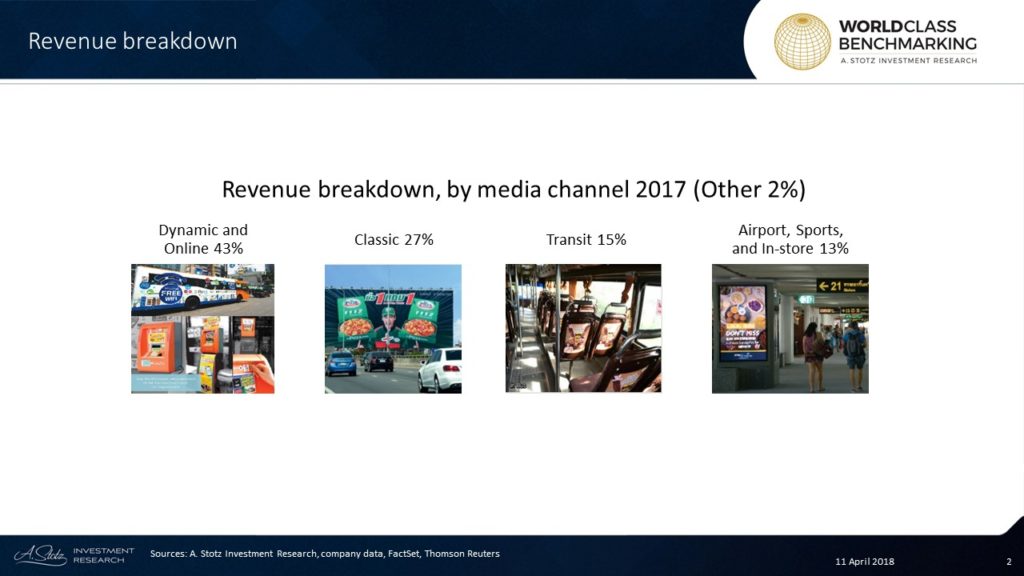 In 2016, PLANB won the bid to act as the agency for the Football Association of Thailand and Thai Premier League Co., Ltd. to manage its commercial rights 2017-2020 which should support sports media revenue.
In January, PLANB announced the acquisition of a 20% stake in Bangkok Metro Networks (BMN), a subsidiary of BEM (BEM TB), which operates the MRT Blue line in Bangkok, a strategic move to secure growth in Transit media. PLANB has an option to acquire an additional 10% in BMN.
Leadership
Somchai Vanichsenee is the current independent Chairman of PLANB and has served in this position since late 2013. He is also the current Chairman of  NEP Realty & Industry Public Company Limited (NEP TB). He received his Bachelor of Public Administration from Thailand's Police Cadet Academy and Master's degree from Chulalongkorn University, Thailand in the same field.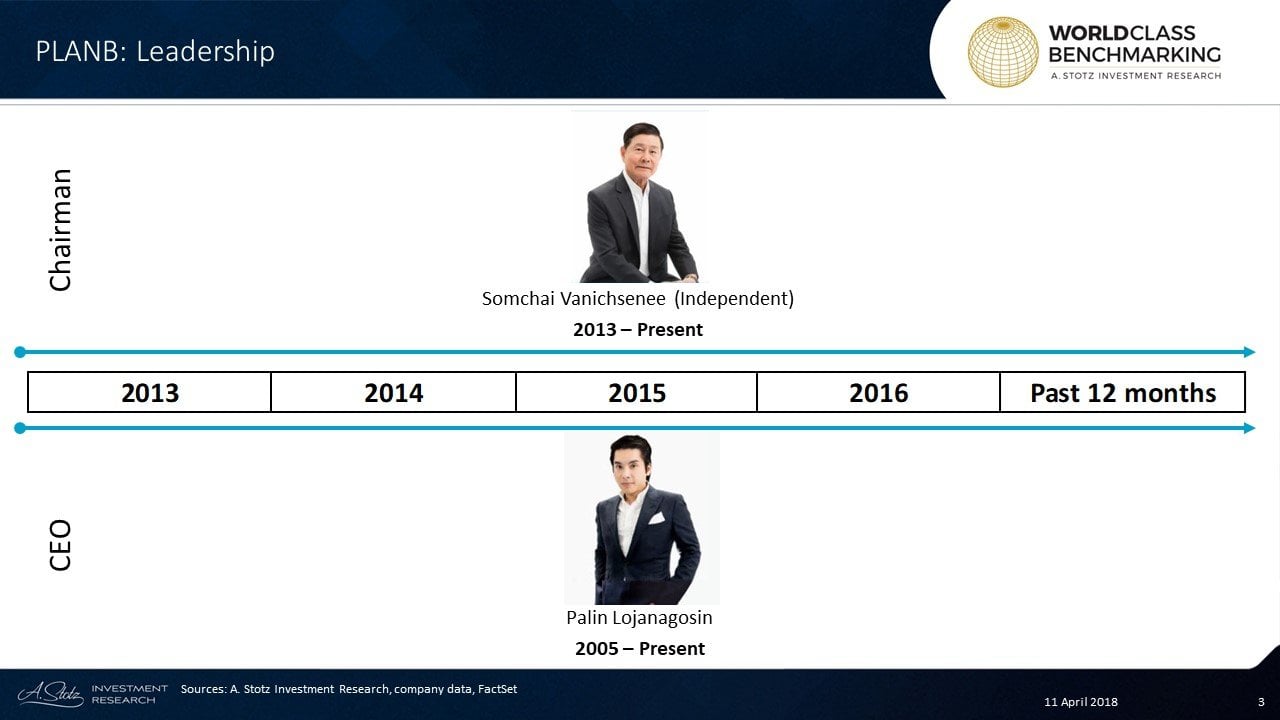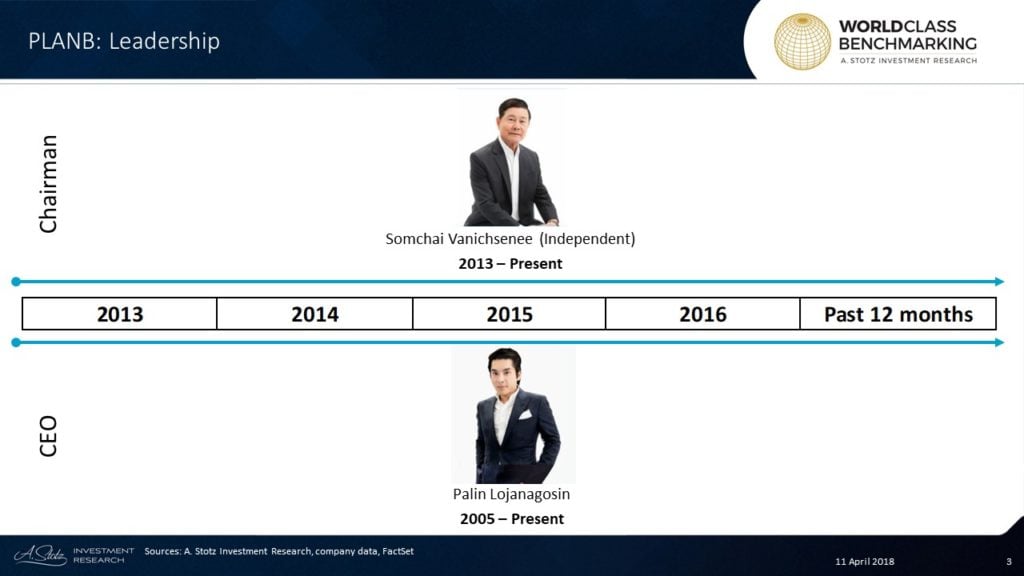 Pailin Lojanagosin is the founder of PLANB and has been operating as its CEO since 2005. He is also the company's largest shareholder at 28.4% of the outstanding shares. Mr. Lojanagosin also holds directorship in subsidiaries of PLANB along with other media and investment organizations. He received his Bachelor's degree in marketing from Depaul University, US.
World Class Benchmarking
Profitable Growth has been mostly excellent at rank #2 with an exception of a drop in 2014. PLANB ranked among the top 162 of 810 small Consumer Discretionary companies worldwide.
Profitability exhibit a very similar trend to Profitable Growth. Growth has performed relatively poorly with heavy swings in its ranks.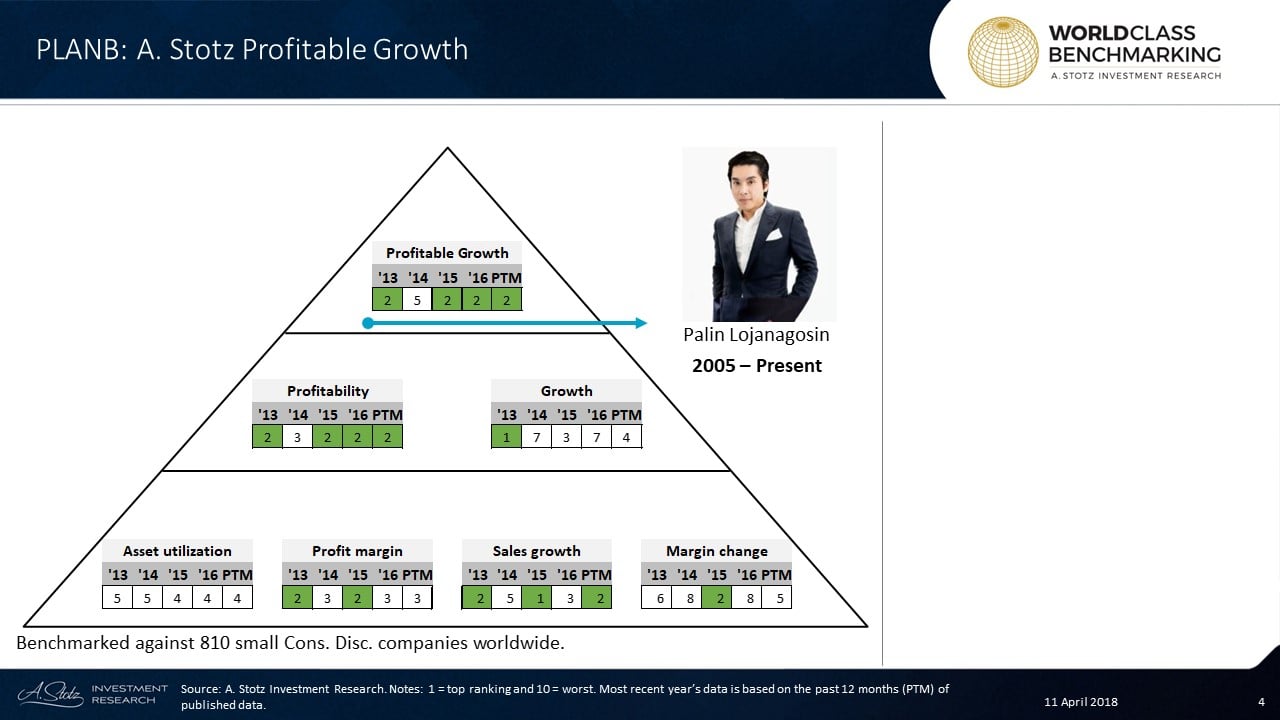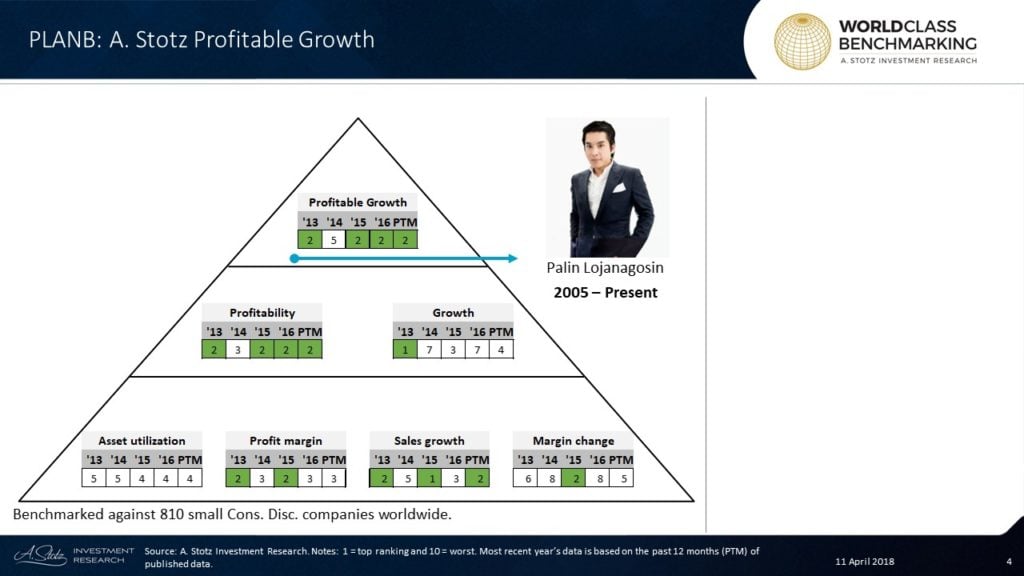 Asset utilization has consistently ranked #4 since 2015. Profit margin has stayed in the top 3 over the whole time period.
Sales growth has fluctuated but has stayed in the top 3 since 2015. Margin change improved in the past 12 months, but only to an average rank.
Article by Become  A Better Investor