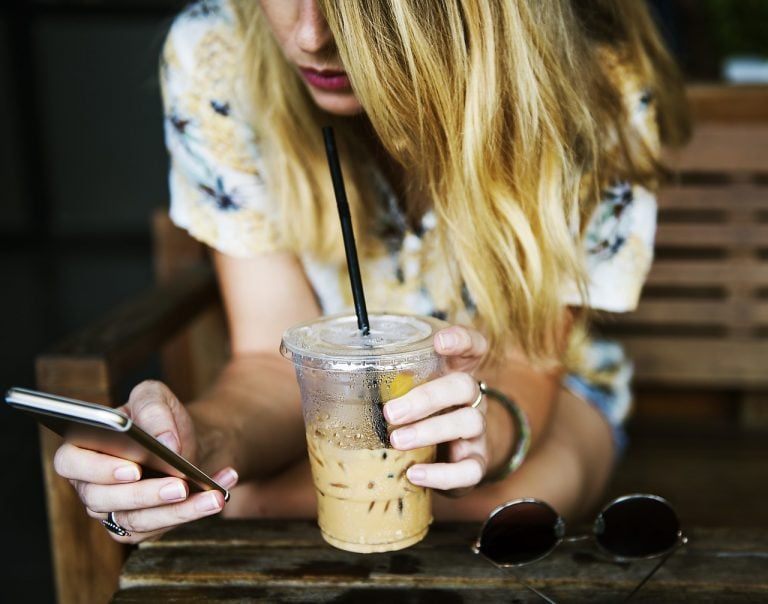 Google might be preparing to release new Pixel devices, including a cheaper version of the Pixel 3. Unfortunately, there are still a few issues to resolve from last year's Pixel 3 phones. One such long-standing issue is with the Pixel 3 speakerphone, which users say remains unfixed even after updates from Google.
Pixel 3 speakerphone issues – what users say?
Affected users have been reporting Pixel 3 speakerphones issue since last year. Users specifically say that they are not audible to the receiver, and that it takes several seconds to get a call through normally.
"….every time that I call my wife and I'm on speaker, it always takes 8-10 seconds for her to be able to hear me. This happens with no one else, as I've called multiple people on speaker," one affected user said.
Fund Manager Profile: Kris Sidial Of Tail Risk Fund Ambrus Group
A decade ago, no one talked about tail risk hedge funds, which were a minuscule niche of the market. However, today many large investors, including pension funds and other institutions, have mandates that require the inclusion of tail risk protection. In a recent interview with ValueWalk, Kris Sidial of tail risk fund Ambrus Group, a Read More
@GooglePixels Hi guys, I have a new Pixel 3. People can only hear me in calls on speakerphone. How do I fix this?

— Natasha Puszczynska (@GriseldaPfeffer) March 17, 2019
Users say they cannot be heard when using the speakerphone, but when they switch the speakerphone off, the call goes normally.
"They pick up and say hello about 4 times, and only if I turn off speakerphone can they hear me.  Or I break up. I know this was a big issue in the fall," one affected user said.
Some users even say that the speakerphone completely stops working for them. The issue is being reported by both Pixel 3 and Pixel 3 XL users. Moreover, users say that they are still experiencing the issue even after a series of RMA (return merchandise authorization), notes tech site PiunikaWeb.
"Im on my third Pixel 3 RMA hardware exchange and I still have problems with speakerphone, dropped calls," one user said.
Apart from the RMA, users say they have tried many tricks to address the issue, such as tweaking the settings, factory resetting the phone and more, but nothing seems to be working. Even after the April 2019 update, users say they are still experiencing the Pixel 3 speakerphone issue.
All this seems to suggest that the issue is hardware related, and that is why it can't be fixed with the software updates. Also, the fact that the Pixel 3 speakers are working fine with apps like YouTube, suggests it could be a hardware issue.
This issue with Pixel 3 is quite widespread as well, and on the Google Bug Tracker, it has been updated to top priority (P1).
As of now, there are no words from Google over the issue so it is not known how exactly the company is planning to address the issue. Considering it to be a hardware issue, the only option that Google has is to replace the faulty units. However, even this is not working as users are reporting the issue with the replacement units as well.
"Like other people on this thread, I am on my third Pixel 3 right now with the same speakerphone issue.  They keep trying to give me a new device and don't really seem to want to spend the time to get to the bottom of it," one user said.
Tricks that may fix the issue
Until Google comes up with some sort of fix, there are a few tricks that you can try. Though the issue appears to be hardware related, these tricks might resolve the issue for you.
In December last year, one user claimed that turning off HD voice fixed the issue for him.
"I figured it out while I was messing with it yesterday. Turn off HD voice. "enhanced LTE" in the network settings menu and that fixes it," one user said.
Some users say that switching to LTE-only service fixed the call quality issue for them, while others said that the problem disappeared for them after switching carriers.
A few users also claim that forced restarting the phone also addressed the issue. The method of forced restarting is also referred to as simulated "battery pull," and is meant to imitate the effect of physically removing the battery.
You can also try clearing the Phone app's cache. To do this go to the home screen, then touch and swipe up to display all the apps. Then go to Settings and tap Apps & notifications. Next click on the appropriate app and tap Storage and click Clear cache. Now, restart your phone and check if the issue still persists or not.
If these don't solve the issue, then here is another workaround that you can try. Some affected users say that the issue appears only while using the phone's built-in microphone, but not when speaking via Bluetooth or the wired pack-in Pixel Buds.