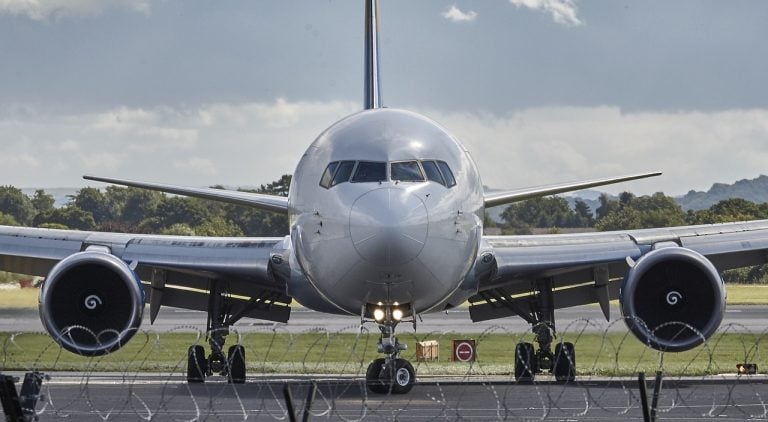 The Pakistan Travel Agent Association (PTAA) has announced that it will boycott UAE-based Eithad Airways over the Kashmir issue. The UAE government gave Indian Prime Minister Narendra Modi its highest civilian award, and the Eithad Airways boycott is in protest of that decision.
Eihad Airways boycott announced
According to Dunya News, the organization is planning a press conference for later today to make the announcement official. PTAA Chairman Khawaja Ayub Naseem called Modi "killer Modi," according to multiple news reports. At the press conference today, the organization will reveal its future plans pertaining to the Eithad Airways boycott and related matters. Additionally, he will tell visitors who are planning to travel to Dubai about the UAE's decision regarding the Kashmir issue and will try to change their minds.
The UAE government is being criticized for its view of the Kashmir issue. Some are calling for a total boycott of tourism to the country due to the decision to give Modi its highest civilian award while India-administered Kashmir is in a difficult situation.
ValueWalk's October 2022 Hedge Fund Update: Haidar Capital Surges 225%
Welcome to our latest issue of ValueWalk's hedge fund update. Below subscribers can find an excerpt in text and the full issue in PDF format. Please send us your feedback! Featuring investors exit long-short hedge funds, the oil market is now "broken", and Haidar Capital surges 225%. Q2 2022 hedge fund letters, conferences and more
Pakistan may close its airspace to India
The Eithad Airways boycott isn't Pakistan's only travel-related decision related to the Kashmir issue right now. According to Reuters, Pakistani Prime Minister Imran Khan is thinking about closing his nation's airspace to India. He is also thinking about blocking India's land trade route to Afghanistan, according to Pakistani Science and Technology Minister Fawad Chaudhry. He tweeted on Tuesday that they are considering closing their airspace and land-based trade route to India:
PM is considering a complete closure of Air Space to India, a complete ban on use of Pakistan Land routes for Indian trade to Afghanistan was also suggested in cabinet meeting,legal formalities for these decisions are under consideration… #Modi has started we ll finish!

— Ch Fawad Hussain (@fawadchaudhry) August 27, 2019
According to Gulf News, Pakistani Foreign Minster Shah Mehmood Qureshi said more recently that they haven't yet made a decision on whether to close the nation's airspace to India. A Notice to Airmen revealed that Pakistan's Civil Aviation Authority did close three air routes in Karachi from Aug. 28-31. However, the notice did not state a reason for the partial closure. It affects all international flights through three routes which pass over Karachi.
Islamabad opened the nation's airspace to India in the middle of last month after closing it in February following an attack in India-controlled Kashmir. Reuters adds that the militant group responsible for the attack was based in Pakistan. Tensions between the two neighbors increased following the attack, resulting in clashes along the Line of Control.
Tensions increased further early this month when India revoked the special status of its part of Kashmir. The move made it possible for Indians who live outside of Kashmir to buy property and hold jobs in the nation's only Muslim-majority region.