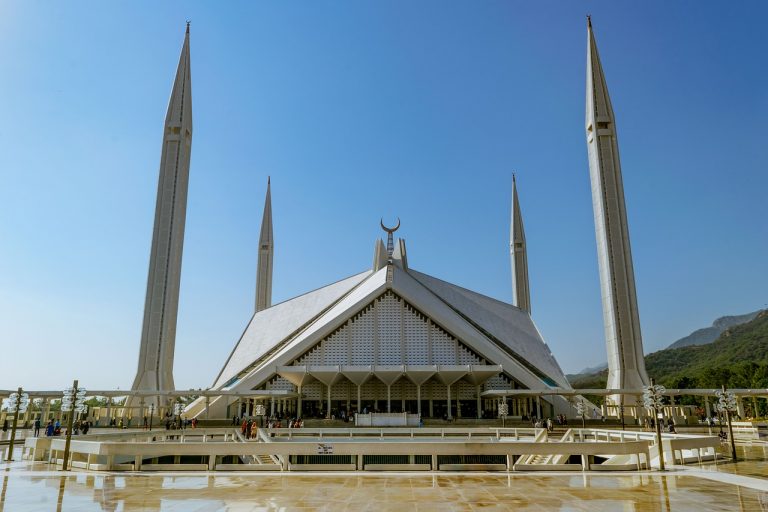 The advent of the economic corridor (CPEC) project, a multi-billion dollar bilateral enterprise finalized in 2015 between China and Pakistan, has facilitated the creation of an efficient and responsive business infrastructure in the Islamic republic – widely touted as an up-and-coming player in the international trade arena owing to its strategic placement on the world map.
The two countries share a long history of close diplomatic relations and economic cooperation, with China having lent frequent support to Pakistan on various international fronts (including the Kashmir issue). In response, Islamabad maintains that the development of strong ties with China forms an integral part of its foreign policy. And, according to the Stockholm International Peace Research Institute, the South Asian country counts as the biggest importer of Chinese defence products.
Q2 hedge fund letters, conference, scoops etc
ValueWalk's October 2022 Hedge Fund Update: Haidar Capital Surges 225%
Welcome to our latest issue of ValueWalk's hedge fund update. Below subscribers can find an excerpt in text and the full issue in PDF format. Please send us your feedback! Featuring investors exit long-short hedge funds, the oil market is now "broken", and Haidar Capital surges 225%. Q2 2022 hedge fund letters, conferences and more
Power players in Pakistan see CPEC, a part of Beijing's expansionist strategy to dominate the South East Asian maritime route, as a means to protect national interests; and by extension as a counterweight to arch-rival India.
Improving global connectivity through One Belt One Road initiative
Last year, Islamabad opened the Gwadar port – a focal point of shipping and trading activities planned under the CPEC project – for commencing commercial operations with landlocked Central Asian countries, western China, and the Middle East. The ambitious launch of the port city (situated on the southwestern coast of Balochistan) will provide enormous leverage to China for materializing its plans to capture the markets of more than 150 countries.
The last statement shouldn't come off as an exaggeration to anybody; rather it tries to capture the economic zeitgeist of the 21st century where the institution of pouring overwhelming investments into developing economies serves as an impetus for the key global forces to firmly exercise their authority.
Consider the case of the One Belt and Road Initiative (OBOR) – a developmental pursuit introduced by Chinese President Xi Jinping and undertaken by Beijing with a focus on improving global connectivity and cooperation. Through the said initiative, the Chinese government plans to finance massive infrastructural gigs in multiple countries spread across the continents of Asia, Africa, and Europe.
Triggering real estate growth
According to Beijing, the provision of such extraordinary facilities aim to provide these countries; including Kazakhstan, Ethiopia, Armenia, Siri Lanka, Jamaica, Nigeria, Sudan, Malaysia, and Pakistan (which occupies the center stage for CPEC's execution), with a coherent and productive real estate, energy, agricultural, and business infrastructure.
With massive infrastructural developments underway, the economic corridor project has already supplemented real estate demand in Pakistan. And investors in the country foresee a continual expansion of road and rail network, development of special economic zones, as well as power projects under the CPEC umbrella.
Similarly, real estate agents have become more optimistic about the speculative value of land in Gwadar and other parts of the country. Moreover, numerous local property portals have recorded an increase in property demand across the country in recent years – a trend which serves to highlight the positive impact of the CPEC initiative on Pakistan's property market.
Facilitating the creation of an efficient infrastructure
Both the countries have pledged to pursue multiple energy and infrastructure projects on a joint venture basis. To help solve the energy crisis in Pakistan, China is working on 21 power plants and hydropower projects, some of which include:
1,320MW fuel power plant in Rahim Yar Khan, Punjab
1,320MW coal-fired power plant in Hub, Balochistan
2x660MW coal-fired power plant in Sahiwal, Punjab
2x660MW coal-fired power plant at Port Qasim in Karachi, Sindh
Kohala Hydel Project in Kohala, Azad Jammu & Kashmir
Suki Kinari Hydropower Station in Naran, Khyber Pakhtunkhwa
Moreover, China is becoming increasingly involved in the construction of a state-of-the-art network of roads in Pakistan to facilitate the good transport activities. Many of these projects were recently completed and inaugurated, including:
Karakoram Highway Phase II
Peshawar-Karachi Motorway
Expansion and restoration of Pakistan Railways' Mainline-1
Upgradation of Dera Ismail Khan–Zhob Road
Quetta Mass Transit
Greater Peshawar Region Mass Transit
Karachi Circular Railway
Orange Line Metro Train - Lahore
Similarly, the projects planned exclusively for Gwadar include:
New Gwadar International Airport
Free Zones
Gwadar East-Bay Expressway
Gwadar University
Pak-China Friendship Hospital
Technical and vocational institutes
While the plans on development of special economic zones in the country are also extensive:
Special Economic Zone in Mirpur, Azad Jammu & Kashmir
Marble City in Mohmand, Khyber Pakhtunkhwa
Special Economic Zone in Moqpondass, Gilgit-Baltistan
ICT Model Industrial Zone, Islamabad
Allama Iqbal Industrial City in Faisalabad, Punjab
China Special Economic Zone in Dhabeji, Sindh
Rashakai Economic Zone in Nowshera, Khyber Pakhtunkhwa
By providing an efficient infrastructure, China aims to create an enabling environment for global trade connectivity. But, these ambitious plans have also invited scepticism from several countries, with the US particularly critical of Beijing's 'debt diplomacy'.
As per a BBC report, China has repeatedly tried to address the concerns and criticism surrounding its OBOR project; saying that the sweeping infrastructure initiative doesn't contain an agenda for geostrategic supremacy; rather it focuses on efforts to develop a global community with a shared future for mankind.