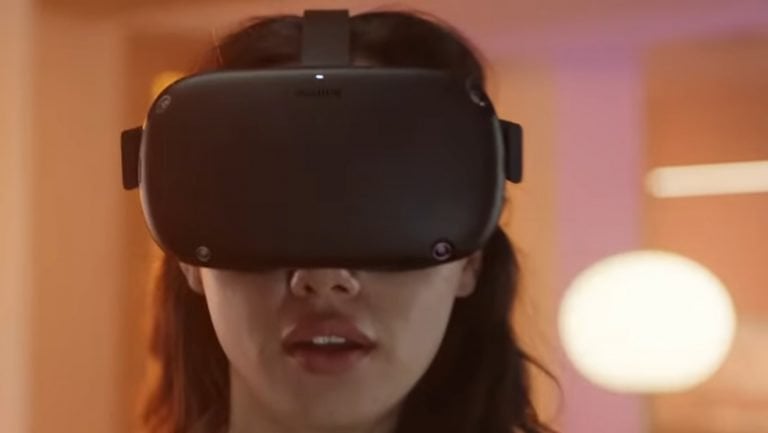 Facebook has been having a tough time lately. The latest hit comes from Oculus co-founder and former CEO Brendan Iribe, who announced he is leaving Facebook.
TechCrunch blames "internal shake-ups" for his departure. According to the tech blog, he is leaving Facebook after some internal issues that have shaken up the company, especially regarding virtual reality. The blog also reports that the company's next-generation Rift 2 PC-powered VR headset, which Iribe has been leading the development of, has been cancelled.
The Oculus co-founder and the Facebook executive team had "fundamentally different views on the future of Oculus that grew deeper over time," and Iribe seems to not be interested in a "race to the bottom" when it came down to performance, a close source to the issue reportedly told TechCrunch. Iribe confirmed he is leaving Facebook in a post on the social network:
Mohnish Pabrai On Uber Cannibals And Henry Singleton
At the end of October, the value investor Mohnish Pabrai gave a presentation and took part in a Q&A session at Boston College and Harvard Business School on the Uber Cannibal Investor Framework, which he has developed over the past decade. Uber Cannibals are the businesses "eating themselves by buying back their stock," the value Read More
The cancellation of Facebook's Rift 2 VR headset suggests the company's executive team is more interested in making all-in-one headsets that don't need to externally connect to a PC or smartphone. In May, Oculus debuted its $199 Oculus Go headset, and it is now looking forward to releasing its $399 Oculus Quest headset this coming spring.
However, TechCrunch reports that PC VR is still part of the company's future product line and that a lot of what Iribe's team has been working on will be shown in upcoming products. Facebook didn't comment on the cancellation of the Rift 2, but it did say it has plans to invest in PC VR.
"While we can't comment on our product roadmap specifics, we do have future plans, and can confirm that we are planning for a future version of Rift," a Facebook spokesperson told TechCrunch.
The announcement about the Oculus co-founder leaving Facebook adds to the growing list of departures of other founders from Facebook's startup acquisitions. Just one month ago, Instagram co-founders Kevin Systrom and Mike Krieger announced that they are leaving Instagram, while WhatsApp co-founder Jan Koum left Facebook half a year ago.
Iribe joined the Facebook team after the $2 billion acquisition of Oculus VR in 2014, when he was the founding CEO of Oculus VR. After the company's reorganization in 2016, Iribe moved from the CEO post to Facebook's PC VR division.
Before he helped found Oculus VR, Iribe worked as chief product officer of Gaikai, a cloud-gaming company that Sony bought in 2012,. Before that he co-founded Scaleform, a user interface for gaming that Autodesk bought in 2011.