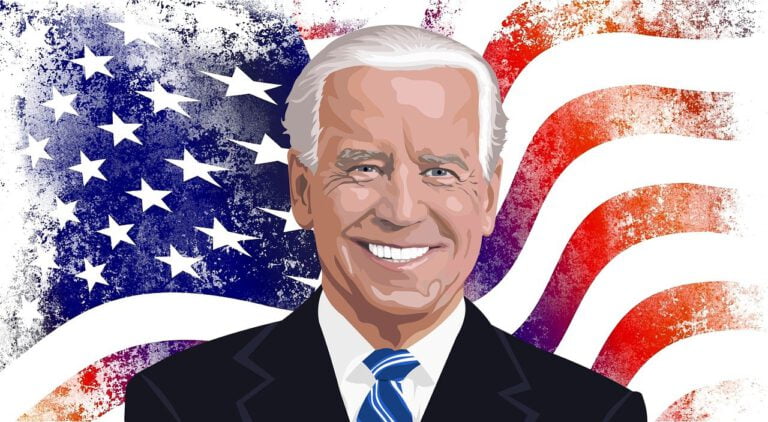 Biden's executive actions: An astonishing web of laws and policies will need to be revised to set the nation on the right course

Q4 2020 hedge fund letters, conferences and more
President Biden's Day 1 Executive Actions
Jesse Van Tol, CEO of the National Community Reinvestment Coalition, made the following statement:
[Exclusive] ExodusPoint Is In The Green YTD Led By Rates And EM/ Macro Strategies
The ExodusPoint Partners International Fund returned 0.36% for May, bringing its year-to-date return to 3.31% in a year that's been particularly challenging for most hedge funds, pushing many into the red. Macroeconomic factors continued to weigh on the market, resulting in significant intra-month volatility for May, although risk assets generally ended the month flat. Macro Read More
"Congratulations to President Joe Biden and to Kamala Harris, who today achieved many firsts as Vice President of the United States: Black, South Asian, woman and mom.
"Our political and cultural divisions are deep, but I'm hopeful for better national leadership and for a future that includes less racism, less hate, more love and more truth.
"President Biden's executive actions today are the first steps toward a new version of America, centered not on who holds power but on values, laws and policies that ensure all Americans have a chance to live well and thrive.
"The president's Day 1 executive actions address the ongoing health and economic crisis and the urgent need to stop and recover from the pandemic. But other actions are equally urgent - to restore participation, influence and leadership in global affairs, to address the existential threat of climate change, and to make all Americans equal parts of the formula for national success.
"Almost everything that was falling apart before the election is still falling apart. More than 400,000 Americans are dead from a pandemic that is still raging. Thousands of small businesses and millions of jobs are gone. We need to rebuild and revive devastated communities and regain trust in essential institutions and systems. We need to get healthy, get the economy going and get kids and teachers back to school. But we don't need to get back to the inequality and discrimination that was baked into our culture before the pandemic. We really do need to build back better and that can't be just another slogan.
Revision Of Laws And Policies
"It also can't be something that's mentioned on inauguration day and then forgotten. An astonishing web of laws and policies will need to be revised to set the nation on the right course not only for the next four years but for the next 400. I'm encouraged that the Biden team has paid attention to the nationwide and global roar for racial justice, inclusion and equality, and I'm  hopeful that the new administration will go hard and deep to lead America toward a just economy that not only promises but delivers to all Americans opportunities to build wealth and live well.
"None of that is a sure thing simply because Trump is out and Biden is in. NCRC, our members and progressive allies across the nation will keep up the pressure to end all forms of discrimination and inequality in business and community life, to advance equitable and inclusive access to credit, capital, jobs, housing, health, education, knowledge, financial security and personal well-being, and to embrace truth and science, confront history, repair injustice and reinvent the future."
Updated on