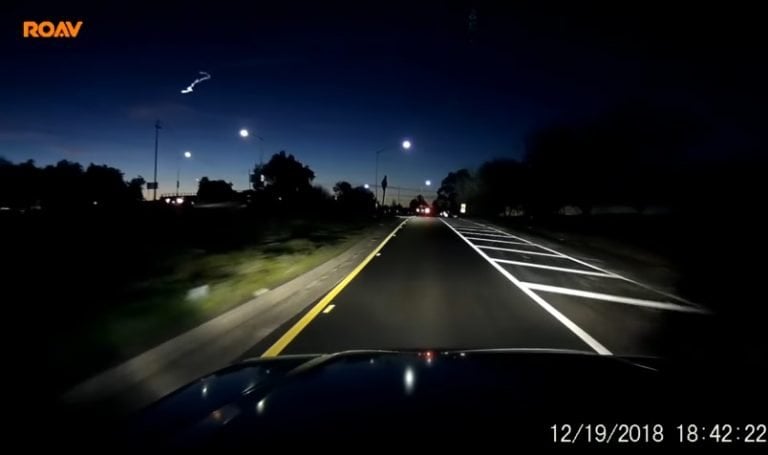 A mysterious fireball lit up the sky over California earlier this week. It especially captured a lot of attention in the San Francisco area as it streaked across the sky on Wednesday after sunset, leaving a tail of dust behind. Many people wondered what the mysterious fireball above California could be, so they started flooding social media with questions and photos. In the end, it turned out to be just a meteor.
The mysterious fireball above California appeared around 5:30 p.m. Pacific on Wednesday. It left behind what many described as a "smoke tail," which shined silvery-white as the night sky darkened.
I'm almost afraid to ask. Saw a brief explosion in the sky that fell and then this was the aftermath. What was this? #SanFrancisco #lights pic.twitter.com/Dv1fPVkwrJ

See's Candies Vs. Berkshire Hathaway

During his long career, Warren Buffett has invested in thousands of companies and acquired a whole range of businesses for his conglomerate. Q3 2022 hedge fund letters, conferences and more However, of all of these deals, two stand out as being the most transformational. If you're looking for . . . SORRY! This content is Read More

— JM (@lydiacopak) December 20, 2018
The fireball wasn't only seen in San Francisco; viewers just 80 miles east of the city were also surprised by the unexpected glow in the night sky.
"I saw it when I drove home," the mother of a Space.com editor told the publication. "I didn't know what it was until I heard the news. It was really pretty and just hung there."
According to  Berkeley Side, some even joked that it could be Santa preparing to deliver gifts around the globe.
Anyone else see this interesting cloud feature? We saw it here at the office. #cawx pic.twitter.com/nc8xdZ5jj4

— NWS Bay Area (@NWSBayArea) December 20, 2018
@NASA white blaze in sky what is dis? Maybe a plane? pic.twitter.com/o1rtnu1thU

— Jose Armando Solis (@jose_solis09) December 20, 2018
As the meteor moved, its tail changed shape, twisting until it started to look like a question mark. The changing appearance caused many who saw it to give their own suggestions of what it could be. Some suggested that the fireball in the sky could have been a streak left behind after the launch of a SpaceX rocket which was scheduled to lift the NROL-71 spy satellite into orbit. The launch had been scheduled for around that time at Vandenberg Air Force Base, although it was delayed, the company said on its website.
The rocket launch was postponed due to a glitch. In a tweet, Jonathan McDowell, an astronomer at the Harvard-Smithsonian Center for Astrophysics, identified the mysterious fireball above California as "for sure a meteor." He explained in another tweet that the trail was changing as the meteor moved because it was "twisted around by upper-air winds."
For sure a meteor. The clouds are reflecting sunlight because they are so high up the sun hasn't set for them yet

— Jonathan McDowell (@planet4589) December 20, 2018
Assuming that's Sebastpol, California and not Crimea, that's the wake of a big fireball (meteor) that came down about 1730 Pacific, being twisted around by upper air winds

— Jonathan McDowell (@planet4589) December 20, 2018
Meteors can get as bright as the planet Venus in the night sky, but they are not as rare as one would think. According to the American Meteor Society, meteors of "fireball magnitude," such as the one spotted over California, can occur in our atmosphere several thousand times each day. However, it's rare to see them because they usually flame in over the open ocean or above unpopulated areas, and many others are washed out by daylight.
If you didn't get to see see the mysterious fireball above California, you watch it in this video: