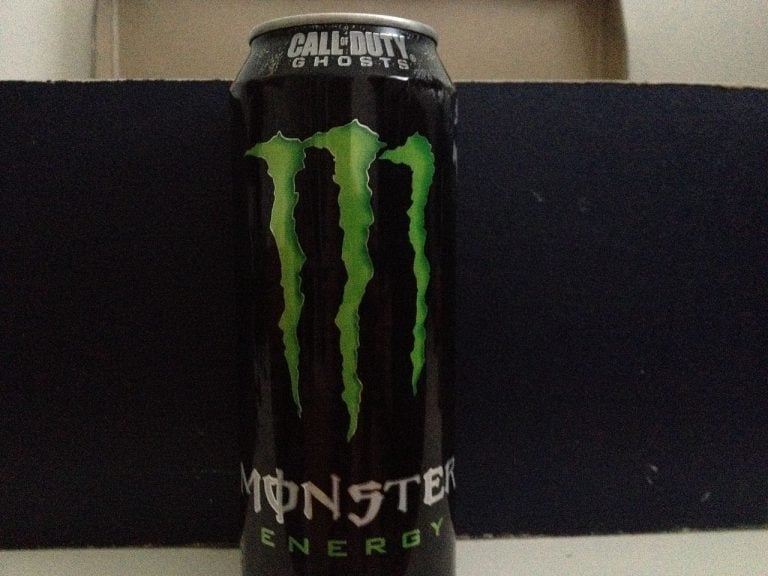 Great news. Monster Beverage Corp (NASDAQ:MNST) has shifted from laggard to leader on slavery in the supply chain. Thanks to an As You Sow shareholder resolution, Monster has changed its attitude on the issue of supply chain slavery and appears to have transformed its policies and practices in under a year.
Monster Beverage Corporation – A Case Study in Shifting from Laggard to Leader on Slavery in Supply Chain
Responding to As You Sow shareholder resolution, company makes strides in only nine months
Q1 hedge fund letters, conference, scoops etc
See's Candies Vs. Berkshire Hathaway
During his long career, Warren Buffett has invested in thousands of companies and acquired a whole range of businesses for his conglomerate. Q3 2022 hedge fund letters, conferences and more However, of all of these deals, two stand out as being the most transformational. If you're looking for . . . SORRY! This content is Read More
OAKLAND, CA—June 4, 2019—This week's Monster Beverage Corporation ("Monster") annual meeting will not see a repeat of last year's shareholder resolution on slavery in the supply chain. Why? Because Monster responded to the As You Sow shareholder resolution that earned 20 percent in 2018 by expanding its disclosure and making commitments to become a leader on this critical issue.
"Monster changed its attitude on the issue of supply chain slavery and appears to have transformed its policies and practices in under a year," said As You Sow CEO Andrew Behar. "This is an example for the many companies that say it is impossible to rapidly implement new policies and practices. Ensuring that forced labor and modern slavery is not occurring in their supply chain is the responsibility of every company and has direct impact on the lives of workers around the globe."
The shareholder resolution was filed after Monster scored a zero — dead last in the 2016 KnowTheChain slavery in supply chain scorecard. After the scorecard was published, shareholder advocates at As You Sow had an unproductive dialogue in which Monster insisted it was at low-risk even though the sugar industry has one of the highest probabilities of forced labor abuses in the world. In response, a resolution was filed to bring the issue before shareholders and the board.
At the 2018 AGM, Monster's CEO explained that the company was resisting the requirement to devote company resources to comprehensively gathering data and publishing a slavery and human trafficking report on its sugarcane supply chain. Shareholders thought otherwise and delivered a decisive vote. Company leadership took action, and soon after the meeting, things began to change. Monster hired an outside consultant and began to build out its slavery and human trafficking program. The company kept As You Sow apprised of its progress. By December, Monster senior executives reached out to ask As You Sow not to re-file; explaining that they had made progress, however they had no date-specific milestones, and so the resolution was refiled and was once again in play.
Over the next three months, dialogue continued and progress reports were sent to As You Sow as the company expanded a web page specific to the issue of slavery in the supply chain, completed a survey of 80 percent of its suppliers, trained internal staff, and began to build out a training platform for suppliers. Yet, date-certain milestones remained elusive. Finally, just days before the company's statement in opposition would be due, the parties came to an agreement and signed a withdrawal letter with agreed-to language for the web page, specificity of who would be directly accountable at the company, specific dates for incorporating the company's Supplier Code of Conduct into supplier contracts with milestones through 2024, as well as targets for training suppliers through 2025.
Know the Chain had also been aware and advising on this corporate engagement. "KnowTheChain encourages investors to integrate their slavery in supply chain benchmark findings into their investment decision-making and active-ownership practices, to reduce portfolio risk, to improve working conditions for the most vulnerable," said Felicitas Weber, KnowTheChain project lead at Business & Human Rights Resource Centre. "We encourage investors to use our tools to engage companies that do not manage forced labor risks in their supply chains."
As You Sow looks forward to regular ongoing dialogues and updates with Monster on slavery in supply chain as the company continues to roll out its program. This example serves to show other companies that the issue of forced and slave labor can be addressed, it just takes the will and sometimes a nudge from concerned shareholders. We are hoping to see other companies that scored poorly on the most recent KnowTheChain report — like Prada (5), Amphenol (9), Hormel Foods (10), Tyson Foods (12), Conagra (18), Hershey (22), Kraft Heinz (23), and Costco (23) — to follow Monster's lead.
---
As You Sow is a nonprofit organization that promotes environmental and social corporate responsibility through shareholder advocacy, coalition building, and innovative legal strategies. See our shareholder resolutions here.