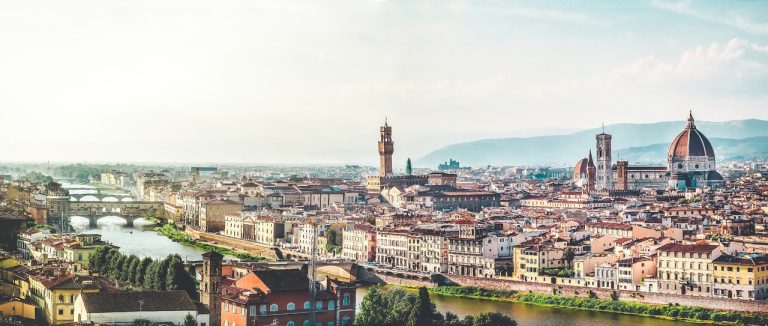 A SURGE IN aggressive nationalism in key parts of the world is to blame for a rise in violence and intimidation targeting religious minority faith groups —and the West is failing to convert words of concern into action. This is one of the principal findings of a new report on the state of religious freedom around the world produced by Aid to the Church in Need (ACN), an international papal charity that serves the persecuted and suffering Church.
The report—noting that respect for religious freedom is on the decline worldwide—finds that 61 percent of the world's population live in countries where the right religious freedom is obstructed or denied outright. The report estimates that some 327 million Christians live in countries where they face religious persecution, with another 178 million suffering some form of discrimination because of their faith.
Q3 hedge fund letters, conference, scoops etc
Fund Manager Profile: Kris Sidial Of Tail Risk Fund Ambrus Group
A decade ago, no one talked about tail risk hedge funds, which were a minuscule niche of the market. However, today many large investors, including pension funds and other institutions, have mandates that require the inclusion of tail risk protection. In a recent interview with ValueWalk, Kris Sidial of tail risk fund Ambrus Group, a Read More
Thomas Heine-Geldern, executive president of ACN, said that "Pope Francis, as well as his immediate predecessors, have all stressed that religious freedom is a fundamental human right rooted in the dignity of man. It is the purpose of this report to draw worldwide attention to this intrinsic link between religious freedom and human dignity."
Assessing all 196 countries around the globe, the Religious Freedom in the World 2018 Report concludes that "ultra-nationalism" by both government and non-state actors has caused a spike in hatred against faith minorities in countries including leading regional powers such as India, China and Myanmar.
As the study shows, in 22 countries the reason for the attacks on religious freedom are rooted in radical Islamism, while in other countries the dominant causes are rooted elsewhere, notably in the authoritarianism of states or governments which pursue policies of extreme nationalism.
The study concludes that many faith minority groups suffer behind a "curtain of indifference;" it charges that "most Western governments have failed to provide urgently needed assistance to minority faith groups, especially displaced communities wanting to return home—as was the case for minority IDPs in northern Iraq in the wake of the ouster of ISIS. The report also blames religious illiteracy on the part of media and government leaders.
The report notes that media coverage about militant Islam has focused almost exclusively on the fight against ISIS and affiliate groups in Iraq and Syria during the period under review—2016-18, largely ignoring the relentless spread of militant Islamist movements in parts of Africa, elsewhere in the Middle East and Asia.
The report states that in the 25-month period under review period the situation for minority faith groups deteriorated in almost half of the countries that were already classified as having significant violations of religious freedom—18 out of a total of 38 countries.
Worsening intolerance towards religious minorities meant that for the first time in the report's 19-year history two new countries, Russia and Kyrgyzstan, were placed in the "discrimination" category. The report adds that in a number of cases, such as Saudi Arabia and North Korea, the situation was already so bad that in the period under review it was virtually impossible for it to get any worse.
The report's editor-in-chief John Pontifex said: "Aggressive ultra-nationalism—be it by hardline governments or violent extremist groups—means many minority faith groups feel like aliens in their own country. They are easy targets in a new era of ignorance and intolerance.
"There are some like the Rohingya Muslims, whose plight has received due attention in the West, but so many others—such as Christians in Nigeria, Ahmadis in Pakistan and Baha'is in Iran—feel abandoned by the West where religious freedom has slipped down the human rights priority rankings."
To read the full report, go to: www.religion-freedom-report.org; to read the Executive Summary of the report, please click here.