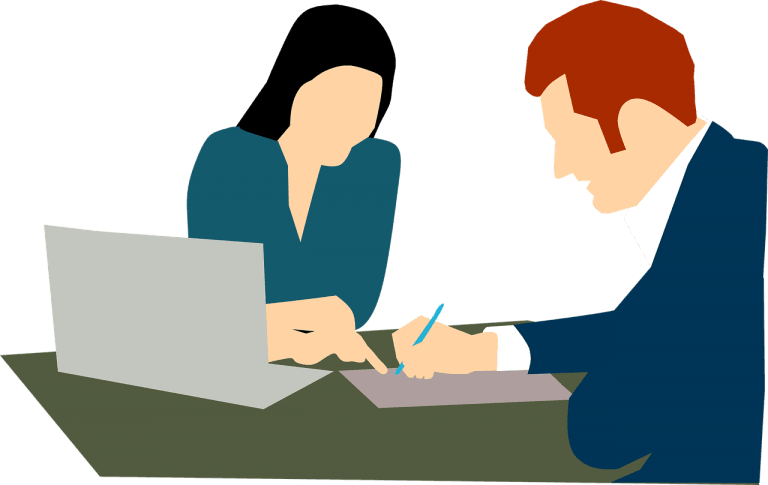 Millennials have a reputation for being late to the party on some of the major "milestones" you might consider quintessential to adulthood: getting married, building a family, buying a house. Just because they're slightly behind the curve doesn't mean they don't plan to show up at all, though.
Q4 2019 hedge fund letters, conferences and more
The Hunt For Social And Environmental Investment Opportunities
In fact, despite being somewhat infamous for having poor spending habits, financial experts indicate millennials are on the verge of virtually revolutionizing the investment marketplace. More than thinking about their own wealth, insiders suggest this youngest generation of earning Americans are concerned with the future of the planet and looking to innovative social and environmental investment opportunities like never before.
Fund Manager Profile: Kris Sidial Of Tail Risk Fund Ambrus Group
A decade ago, no one talked about tail risk hedge funds, which were a minuscule niche of the market. However, today many large investors, including pension funds and other institutions, have mandates that require the inclusion of tail risk protection. In a recent interview with ValueWalk, Kris Sidial of tail risk fund Ambrus Group, a Read More
With that in mind, it's hard to assume millennials aren't at least in some ways concerned about their financial futures; except, perhaps, in the case of life insurance.
With an entire generation of young people more likely to prioritize spending money for their streaming accounts than on a life insurance policy, Legal & General surveyed over 2,000 millennials to understand how they prioritize life insurance and why. Here's what they discovered.
A Generational Divide
Millennials, that includes anyone born between 1981 and 1996, are just as likely to be fresh out of college as they are close to being called "middle aged." Ranging in age from 23 years-old to 38, it's important to understand exactly who millennials are at this point in time. While nearly 3 in 4 are currently in a relationship of some kind, less than 1 in 3 are married. Slightly more millennials are parents (41%) and homeowners (37%) than have tied the knot. One in five millennials polled have checked all three boxes: married, parent, homeowner.
Of course, these statuses so early in life aren't always indicative of what the future holds for this "Peter Pan" generation. The stats of this study also found young people in their 20s and 30s like (even love) the idea of getting married and having children, they're just looking to find their own financial footing first. It's widely reported that a majority of millennials are battling record highs of student loan debt and credit card obligations. While 37% of millennials polled have a mortgage today, 45% plan to be homeowners at some point in the future. Even if they aren't there yet, young people are still looking ahead and thinking about financial livelihoods.
So how does life insurance fit into their master plans? In many cases, it doesn't.
Gap Due To Priorities Other Than A Life Insurance Policy
When asked which expenses millennials consider more important than taking out a life insurance policy, answers ran the gamut of anything from rent and utilities to vacations and streaming subscriptions. Overwhelmingly, more than half of millennials surveyed identified the cost of rent (or mortgages), their utilities, and general debt as higher priorities than the cost of life insurance. More than 1 in 3 said the same about home insurance, contributing to their pensions, phone bills, and car insurance. While slightly less common, roughly 1 in 5 millennials ranked paying for clothing, dining out, entertainment subscriptions, long-term investments, and going on vacation as more valuable overall than paying for life insurance.
Of course, lack of prioritization could be attributed to a general lack of understanding where life insurance is concerned. According to the study, when they were asked to estimate the average cost of a 30-year policy for someone who never smoked, 90% of respondents guessed 3 times higher than reality. Eighty percent of millennials here didn't understand common health insurance plans, including level term or decreasing term.
Lack Of Awareness About What An Insuarance Policy Covers
In some cases, millennials may not even realize what's covered with a life insurance plan. Forty-four percent without coverage weren't aware that a life insurance policy could be used to help pay off the cost of a mortgage in the event of their death. More than 1 in 3 millennials with a joint mortgage and no life insurance coverage also acknowledge their partner couldn't afford the monthly mortgage if they were to die.
Therein perhaps lies another part of the problem. Investing in life insurance means being confronted with the (inevitable) reality of one's own mortality. Nearly 1 in 5 millennials admitted to putting off paying for a life insurance policy because they see themselves as too young to worry about dying. On average, those with a joint mortgage but no coverage expect to wait nearly six years before investing in a life insurance policy.
Even among millennials with a life insurance policy–either obtained personally or as a result of their employment–aren't fully aware of how much money their spouse or partner would be paid if they died or what that money could be used for.
Themes Closing The Life Insurance Gap
Despite many indicating the cost of Netflix and Spotify are more important than paying for life insurance, all hope is not lost. The oldest group of millennials (38-years-old) were more than 4 times more likely to have a life insurance policy than the youngest millennials (23-years-old). There are two general themes standing between millennials as a generation and closing the life insurance gap: education and priority.
While some don't understand why life insurance is so important to protecting their families, and others simply don't see life insurance as a worthy investment, 78% know what it feels like to lose someone close to them and 17% have seen a peer die without a life insurance policy in place to protect their loved ones.
They may not want the extra expense, but life insurance is typically dramatically less expensive than many millennials estimate and it can make a world of difference in protecting their families in the event of an unexpected tragedy. Can a Netflix subscription say the same?