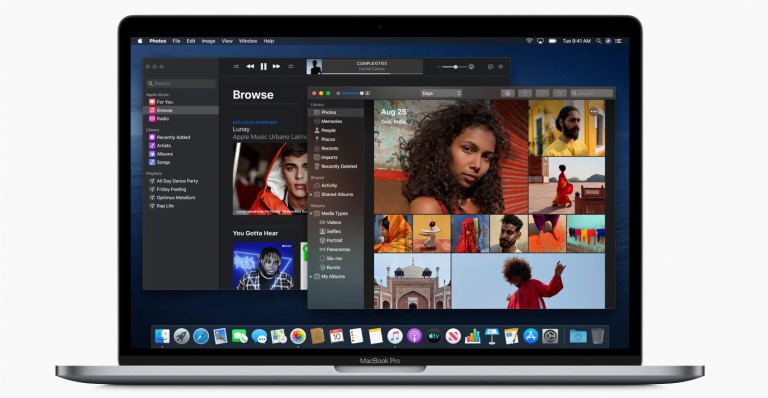 It sounds like some Mac users are finding that upgrading to macOS Catalina is bricking their Mac. Several forum posts suggest damage to the EFI firmware could be to blame for the widespread issue.
macOS Catalina bricks some Macs
9to5Mac posted several threads about the problems with macOS Catalina. The user who posted this thread started earlier this month states that after updating to Catalina, their 2015 MacBook Pro is bricked. When they try to boot up the MacBook Pro, all they get is the "folder?" logo when they press the option key or command-R while it's booting up.
One person who responded also said macOS Catalina bricked their MacBook Pro. They experienced the same issue and suggested that the update may have corrupted the EFI firmware on the laptop's logic board because it "no longer recognizes key combo." An Apple Support representative told them it was a hardware issue, but the person disagrees because the MacBook was working just fine until they installed macOS Catalina.
Carlson Capital Tells Investors: Twitter Still Has Tremendous Upside [Exclusive]
Carlson Capital's Double Black Diamond Fund returned 85 basis points net in August, bringing its year-to-date net return to 4.51%. According to a copy of the fund's September update, which ValueWalk has been able to review, its equity relative value and event-driven strategies outperformed during the month, contributing 131 basis points to overall P&L. Double Read More
The number of forum posts about macOS Catalina bricking Macs has been increasing as more and more users have installed it. However, Apple has so far not admitted that there is a problem.
EFI firmware blamed for the issue
Another user of Apple's forums directly related the problem to what macOS Catalina is doing to the EFI firmware when updating the computer. The person said they tried everything from common "magic button combinations" to changing and testing the SSD and memory and even disconnecting the battery for a while to reset the settings.
They said they finally took their 2012 MacBook Pro to an "official" Apple service provider, and they simply said that the device was "too old." Next they went to an "unofficial" service provider, and they tested the hardware and found it was working correctly. However, the MacBook Pro wouldn't boot up with the motherboard that was inside it. Eventually, the "unofficial" repairmen reprogrammed the EFI firmware with a "special tool," and it started working. It cost the person $100 for them to do that.
The entire episode once again calls into question Apple's motives when dealing with an older device. The company has already gotten in trouble for slowing down older iPhones with iOS updates, so it's understandable that consumers would question whether macOS Catalina is bricking Macs which are a few years old, perhaps so they will buy another Apple laptop.
Beta 7 caused the same problem
It seems this is not a new issue with macOS Catalina. One Apple user started a thread on StackExchange stating that the seventh beta of Catalina bricked their MacBook Pro. The person also said they received the "folder?" question mark icon like everyone else who is reporting the issue. One person responded to say that the beta version did the same thing to their MacBook Air, and the problem was found to be with the firmware, with the only solution being to replace the motherboard.
Unfortunately, there doesn't seem to be much that can be done about this problem except paying Apple hundreds of dollars to replace the motherboard. One option is to wait to install macOS Catalina until this is no longer happening. Another option is to try a clean install of macOS Catalina, although there is no guarantee that this will enable you to install it safely without damaging the motherboard. If you want to try it, we have a guide here that will tell you how to do it.