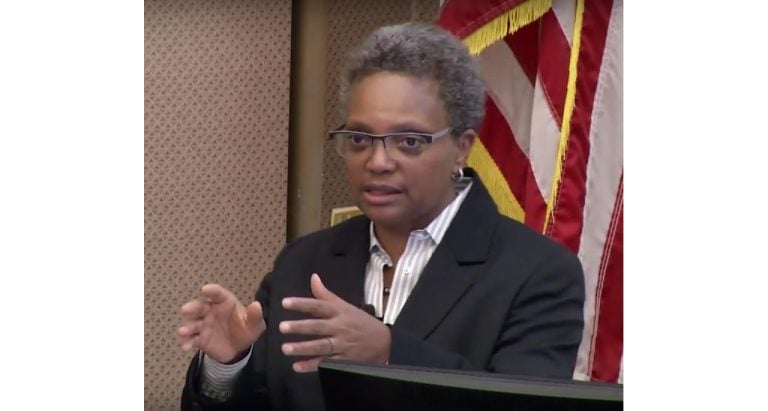 Chicago's Mayoral Candidate Lori Lightfoot Eyes High-End Law and Accounting Firms For Tax Revenues
On Sunday, Chicago mayoral candidate Lori Lightfoot proclaimed that her strategy to fix Chicago's deficits will be through taxing law and accounting firms. The city currently faces a projected deficit of $252 million. This is in addition to $276 in increased pension payments that is scheduled to take place in 2020.
Lori Lightfoot's position is to introduce "progressive revenue" is a fresh spin on the idea of progressive taxation. The mayoral candidate believes that the increase levying of taxes will be the key to saving the city from its financial turmoil. Lori Lightfoot went on to explain on WGN-AM 720's "Sunday Spin" who her taxation targets would be:
Gates Capital Management Reduces Risk After Rare Down Year [Exclusive]
Gates Capital Management's ECF Value Funds have a fantastic track record. The funds (full-name Excess Cash Flow Value Funds), which invest in an event-driven equity and credit strategy, have produced a 12.6% annualised return over the past 26 years. The funds added 7.7% overall in the second half of 2022, outperforming the 3.4% return for Read More
[REITs]
Q4 hedge fund letters, conference, scoops etc
"One of the things I propose is a tax on high-end law firms, accounting firms, akin to like the VAT tax, a value-added tax in Europe– not on the little guys or the solo practitioners or small CPA firms, but a firm like mine, which is a large international law firm…Putting a small fee on the invoices they send their clients will barely be noticed, but yet could generate hundreds of millions of dollars in revenue. So those are the kind of things we need to think about."
There is no word on how Lori Lightfoot would keep potential tax targets from fleeing the city, Currently, many of the revenue generating methods, such as fees and fines from red light and camera tickets, employed by Chicago fall on the back of the city's lower-income residents. As it is often the case, many tax policies end up falling on the back of those incapable of avoiding them. According to Lightfoot:
"What that means is we don't balance the budget on the backs of the people who are least able to handle it… So when we talk about progressive, it means making sure people pay their fair share, but in proportion to what their income is."
Lori Lightfoot hopes that this time around such progressive taxes will not have unintended consequences, but the current fiscal situation in Chicago seems to affirm that this hope is often misplaced.