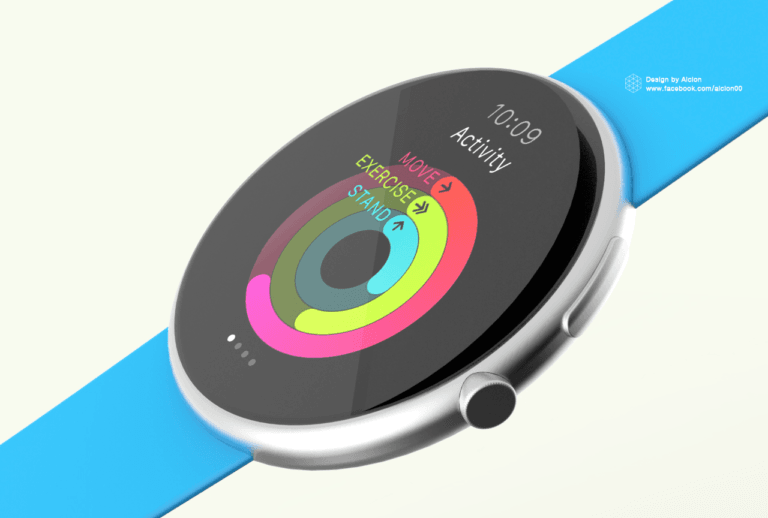 It has been a little over three years since the first generation Apple Watch announced, and it has revolutionized the smartwatch industry. While it is an excellent product as is, there is always room for upgrades and improvement. We've compiled the latest Apple Watch Series 4 rumors to help give you a sneak peek into what we can expect from the upcoming device.
Apple Watch
While the Apple Watch wasn't the first smartwatch on the market and it struggled to gain traction when it first released, it has since become an integral part of the company's lineup and is demonstrating some intense dominance when it comes to the wearable arena.
There have been a number of upgrades and new features, but what we haven't really seen thus far is any sort of major physical design change. While there's some truth to the idea that if it isn't broken you shouldn't fix it, A fresh face or unique take on the existing model may help make the watch a more attractive buy — both for those who are new to smart watches and for those who are using an older-generation Apple Watch.
Supercycle Sends Cash Flooding Into Commodity Hedge Fund Strategies
In May 2011, the commodity trading giant Glencore launched its blockbuster IPO, which valued the business at $60 billion. The company hit the market right at the top of the commodity cycle. In the years after, its shares crashed from above 500p to below 100p. The company is the world's largest commodity trading house. Its Read More
Recent Apple Watch rumors don't point to a massive departure from the existing design with any real evidence, but there will likely be a significant step forward when it comes to this upcoming generation.
Apple Watch Series 4 Rumors
Apple Watch Series 4 rumors are few and far between — at least in terms of any sort of suggestion with some evidence behind it. With that said, insider speculation imagines that we should see the company doubling down on their commitment to health tracking and fitness data.
For this reason, the Apple Watch Series 4 rumors seem to suggest that we'll see a significant number of software upgrades and perhaps sensor improvements that bring the Apple Watch closer and closer to a true medical device. Apple has already proposed the use of an Apple Watch in screening for issues like irregular heartbeat, but it is currently held up while waiting for approval from the FDA.
While it's clear that the focus of this upcoming watch generation will focus around further refinements to existing apps and perhaps even new fitness capabilities entirely, a new report from "a source with direct knowledge of Apple's plans," suggest that we'll be seeing some significant design changes as well.
These Apple Watch Series 4 rumors seem to indicate that we'll see flush, solid-state buttons, which respond simply to the touch of a user's finger resting on them rather than moving around within their own chamber.
One other Apple Watch Series 4 rumor that has been gaining a decent amount of traction recently is the possibility of the company adding in solutions for users with diabetes. If the Series 4 could potentially take the place of some the cumbersome processes and equipment that diabetics have to deal with on a daily basis it may be able to further establish itself as the top choice for a fitness and health tracker.
We will have to wait until we get closer to the actual release before we can have a real solid idea of how the device will function and what it will feature, but until that point we have a good number of rumors to tide us over. Hopefully some of these exciting changes come to passs.