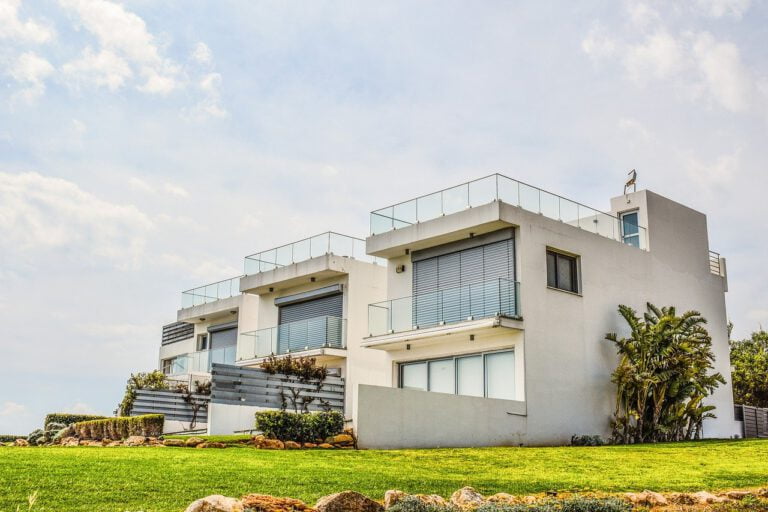 When it comes to picking the perfect spot for an investment property, an increasing number of landlords are looking to the DC area. Coming 15th in USA Today's top 50 most desirable places to live in the country, Arlington is one of the wealthiest and most educated neighborhoods country-wide. That, combined with its stable economy, makes it a great investment spot when it comes to maintaining a tenancy.
[REIT]
Q4 2020 hedge fund letters, conferences and more
Crypto Hedge Fund Three Arrows Blows Up, Others Could Follow
A few years ago, crypto hedge funds were all the rage. As cryptocurrencies rose in value, hundreds of hedge funds specializing in digital assets launched to try and capitalize on investor demand. Some of these funds recorded double-digit gains in 2020 and 2021 as cryptocurrencies surged in value. However, this year, cryptocurrencies have been under Read More
With a steadily growing population of 231,803, Arlington is arguably the perfect mix of suburban charm and city excitement. People are flocking in their droves to live in Virginia. Ambitious millennials who are eager to work in DC; families looking to settle in an up and coming area with a rich history and high standard of education; people in search of new job opportunities and improved standards of lifestyle. Arlington seems to have it all, and it's certainly holding investors' attention – and here's why.
Location
Being just the other side of the Potomac River from Washington DC, Arlington has easy access to all that our Nation's Capital has to offer. In fact, from northern Arlington, you can walk to DC via one of the many connecting bridges. This makes Arlington the perfect location for commuters, singles, and families – to enjoy suburban living whilst accessing the vast amenities, opportunities, and entertainments of a big city is a serious drawcard. It is also generally easily accessible as it is serviced by a variety of major roadways and interstate highways.
Public transportation
Unfortunately, there is no escaping the dismal congestion that the area suffers road-wise, but thankfully, Arlington benefits greatly from a solid public transportation network. Serviced by both the Washington DC Metrorail as well as the Virginia Railway Express (VRE), Arlington is a sought-after area for DC workers who prefer not to live in the hustle and bustle of the city – choosing instead to commute from the outer boroughs and enjoy the perk of lower housing rents.
Lifestyle
Arlington locals can enjoy a wealth of leisure, entertainment, and cuisine options at their fingertips, as well as beautiful parks and trails to complement the area's health-conscious culture. It is a notoriously good place to bike to. DC has long been recognized as a great place to be a cyclist, but Arlington is catching up fast. There are many cycle paths, multiple Capital Bikeshare services dotted around, and the government has committed to dedicating funds to further improve the area's accessibility features for cyclists. The nightlife and restaurant scenes are alive and kicking as well – particularly the area of Clarendon, well-known for its wide variety of eateries and hotspots.
Cost of living
To a point, with Arlington, you are getting city benefits at suburban prices – although this positive margin is narrowing. But still, the living costs certainly beat that of its close Washington neighbor, creating an irresistible pull for investors and commuters alike. Houses regularly come with off-street parking, restaurants can be found that support frugal dining-out and there are plenty of recreational activities to enjoy for free. From an investor's perspective though, it's certainly the proximity to Washington that draws in the most viable tenants looking for the best of both worlds.
Amazon HQ2
There are no two ways about it – when Amazon announced that it had set its sights on Arlington for its new Headquarters, Amazon HQ2, it sent the area into a serious growth spurt all round. Darren Robertson, Realtor in Northern Virginia, says, "After Amazon's HQ2 announcement in 2018 we saw a significant rise in market momentum and home sales, as investors and prospective employees wanted to lock down property surrounding the new HQ. Property prices in Northern Virginia actually skyrocketed by 21% following the tech giant's announcement to move into the area."
With it also came to the promise of a significant financial injection for the local economy and the availability of many additional jobs (25,000 over the next decade) with the global commerce giant. Viable employees and investors alike flocked to get in on the action – and they continue to. Amazon has made public their intention to stagger their local growth and impact over several years and keep local officials informed to assist in their planning. Amazon's HQ2 is a powerful addition to an already thriving business economy, making Arlington an even sounder investment when it comes to long-term property strategy.
Long term investment promise
This Capital city proximity coupled with the lifestyle quality and progressive business landscape that Arlington offers makes it a solid long-term bet when it comes to investment. Although the area's rental rates are high, so too would an initial investment be, and it's unlikely for most that a profit will be made in the short term. But given all that Arlington has going for it, the bigger picture still looks mighty healthy.
High rental rates
High rents might sound great for landlords, but for finding tenants, it's not ideal. That said, Arlington is a highly sought-after area for rental properties and so it's more a question of it taking some time and enough due diligence to find the perfect tenants. The area's unemployment rates are typically low, and the education standards are high, so again, overall, it's a good bet – it may just take committing to some extra time and effort upfront to find the perfect tenants.
Arlington has superb credentials for long-term investment and whilst the demand has been building significantly, the wave isn't over yet – so if you're looking for an exciting investment area, it's not too late to catch this one.
Updated on