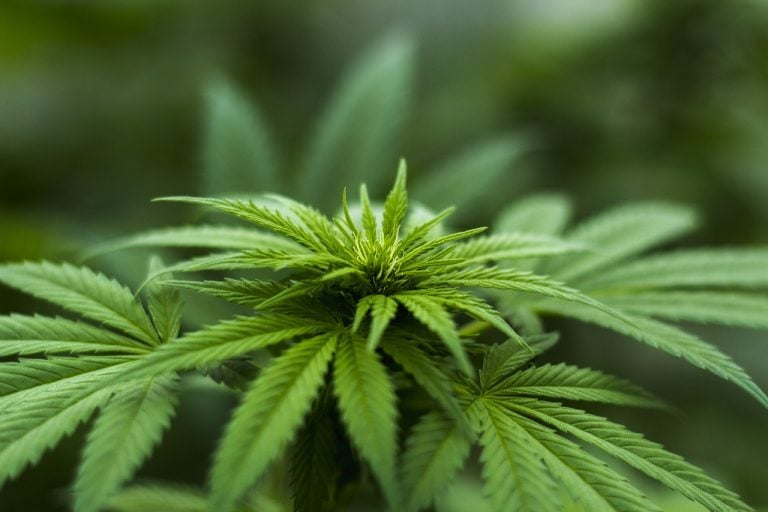 Hemp is a sustainable crop and has the potential to change the nation's landscape socially, economically and environmentally and Jared Stanley has led the way.
The 2018 Farm Bill recently passed allowing struggling American farmers to access a valuable cash crop for the first time since prohibition and removed it from the list of DEA controlled substances – all mighty hemp. It's so valuable that the US is the number one global importer of hemp to the tune of $60 million dollars per year.  At the center of the great rebirth of the American hemp industry is a brilliant albeit unassuming operations guy overseeing a group of some of the country's most talented hemp farmers, scientists, and engineers. He is the driving force behind the world's most successful hemp CBD brand.
Q3 2019 hedge fund letters, conferences and more
Fund Manager Profile: Kris Sidial Of Tail Risk Fund Ambrus Group
A decade ago, no one talked about tail risk hedge funds, which were a minuscule niche of the market. However, today many large investors, including pension funds and other institutions, have mandates that require the inclusion of tail risk protection. In a recent interview with ValueWalk, Kris Sidial of tail risk fund Ambrus Group, a Read More
Jared Stanley is VP of Cultivation of Charlotte's Web, founded by the seven Stanley Brothers. Their mission started out to help one little girl named Charlotte, then many, and now they are addressing the needs of a nation. Their work has changed laws and perceptions around the health and wellness properties of hemp. The brothers started the pioneering hemp genetics company with a $30K loan and now, Charlotte's Web is a publicly-traded company currently valued at $2 Billion USD.
"Jared is the single most valuable operator in the hemp and cannabis industry, bar none," says Charlotte's Web COO Stephen Lermer.  "He's a self-taught, boot-strap entrepreneur who saw an opportunity to harness the land to earn a living—and in the process give back to those in need, and the environment.  It's Jared's inventiveness, entrepreneurial spirit and vision for a different tomorrow that created an entire industry."
Before Charlotte's Web there was no road map, no template—no one to learn from.  It was just Jared (along with his six brothers who run Charlotte's Web)—on their knees, with their hands in the ground, learning as they went along.  They slept on the floor of their 300-square foot ramshackle greenhouse working so hard one of the brothers ended up in a wheelchair (temporarily).  For Jared it was all trial-and-error.
Like farmers who band together for Barn Raisings, the Stanley Brothers relied on themselves and the kindness of other farmers to produce their first "do-or-die" crop in 2014.  They created the "CBD model" on one acre of land in Northeastern Colorado.  They even built their own machinery.  After the first crop, the brothers they went on to create the first "start-to-finish" hemp agricultural process, birthing a movement that helps farmers everywhere create a new revenue stream.  But it is Jared, and his innate understanding of agriculture, who invented the process: Charlotte's Web's unique seed-to-shelf production process and proprietary hemp genetics system. These processes, along with the richest untouched land that's meticulously tended to, produces the highest-quality, standardized CBD products.
Jared has been paving the way for agricultural innovation in the health and wellness hemp movement.  It is a movement that has the potential to change life as we know it as experts look to hemp to transform everyday life. From planting the first US hemp crop circle in over 80 years, through the 2014 hemp pilot program, to a few short years later scaling Charlotte's Web operations to production levels that have exceeded the entire U.S. import market, he's the real deal.
More Need to Know Facts
Cowen and Company estimates hemp sales will reach $12 Billion to $16 Billion by 2025. Regardless of exploding consumer demand, Jared's experience—from producing the highest quality hemp at the lowest cost of goods in the industry through creating the most efficient processes available (historically done by hand)—informs him that CBD manufacturers must control raw materials to meet the highest quality controls, especially when consumers are using hemp for health and wellness.
These processes have helped inject approximately $12 million into Charlotte's Web's family farm partnerships in Kentucky and Oregon as well as supporting $3M in jobs in Eastern Colorado in 2018.
The US only grew about 25,000 of acres of hemp in 2017 and 70% of that was used to manufacture CBD oil.
Hemp as a sustainable cash crop is already showing $100 per-acre more profit on hemp than canola and hemp grown for CBD $8,000 per acre versus $600 per acre for corn.
Jared would like the US to focus on hemp as a major crop because it is environmentally friendly and has countless uses beyond CBD. To support that end, Charlotte's Web is supporting the efforts of the Rodale Institute and The Center For Discovery.  They're also participating in studies surrounding hemp agriculture and education for young farmers.