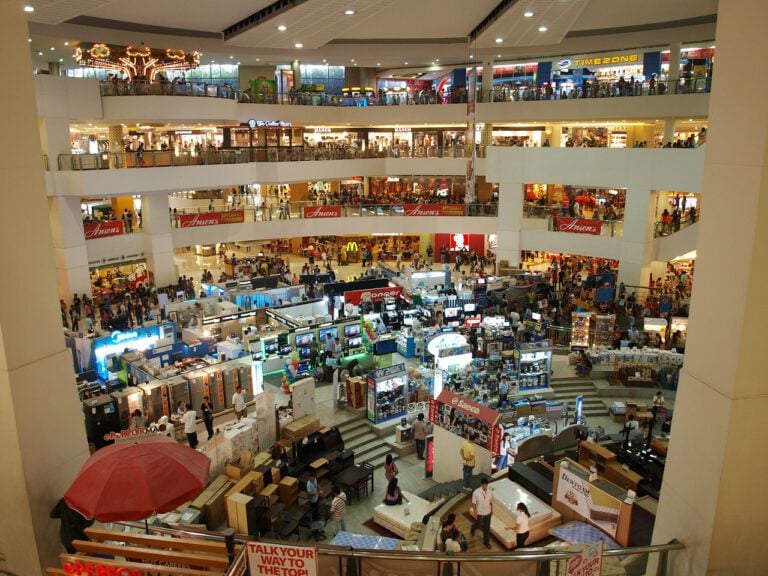 Two weeks ago, I wrote that Japan was the only country activist investors view as having truly exciting fundamentals – a prediction borne out by the two Japan-focused fund launches this year alone, with Japan Catalyst now in focus.
Two weeks ago, Nippon Active Value Fund floated in London, seeking to raise 200 million pounds for an activist strategy focused on Japan. Led by Dalton Investments' James Rosenwald, it will begin trading on February 5.
Q4 2019 hedge fund letters, conferences and more
This Crypto Hedge Fund Manager Thinks The Crypto Winter Is Almost Over
When the Great Financial Crisis hit in 2008, the pseudonymous Satoshi Nakamoto published the first paper on bitcoin, proposing a new financial system that didn't depend on "trusted" third parties. However, today's crypto ecosystem has diverged so far from the original intent of cryptocurrency set out in that paper that it's virtually unrecognizable. Now we're Read More
Japan Catalyst and its campaign
As an activist in the traditional model, Nippon promises to leverage corporate governance reforms with a mixture of private engagements and public campaigns, including shareholder proposals and requests for board seats. In that respect, it should look something like Dalton Investment's activist strategy, which saw the fund involved in a proxy contest with Shinsei Bank last year but has also been rewarded with a couple of negotiated settlements.
Last week, Japanese brokerage house Monex Group launched a different kind of activist fund – one that seeks to give individual retail investors a voice. Led by Monex CEO Oki Matsumoto, Japan Catalyst is part of his efforts to transform Monex from a brokerage to an asset management model and steer the conversation toward how companies can "provide long-term investment returns for retail customers in Japan."
Monex has been talking for over a year about how communication between Japanese companies and their shareholders could "activate" the stock market. It launched an activist forum in 2019, following the first down year for the Nikkei - the country's main stock market - since 2012, which saw high outflows of foreign capital, and rising passive stock ownership in the country.
GAMCO Asia version?
Japan Catalyst will advance that goal by channeling suggestions from individuals to management through professional portfolio managers that meet directly with executives and "engage in a way that would benefit both investors and corporates continuously and over the long term with a perspective that would promote corporates' long-term growth."
In that respect, Japan Catalyst could be compared with Gamco Investors or Neuberger Berman – two mutual fund providers that have embraced activism, the latter relatively recently. But in another respect, it seeks to facilitate collective engagement – another feature of the U.K. governance landscape Japan has sought to emulate following its stewardship and governance codes. The Institutional Investors Collective Engagement Forum was launched in 2017, three years after the U.K. Investor Forum. However, there are also precedents for retail investors. U.K.-based ShareSoc is currently representing individuals interested in the fate of stricken miner Sirius Mineral as it faces a takeover bid from Anglo American.
While it is too early to say whether either fund will be a success, the launches are further evidence that investors continue to see Japan as ripe for corporate change. Another activist with an interest in Japan told me this week that it was not concerned about regulations on foreign investment interfering with hedge funds.
"There is a Zen saying
(Sottaku Douji) or 'the chick and hen are pecking simultaneously from inside and outside,'" Monex said in a statement. "It would be in vain if the hen pecks before the chick is ready, and as well as for the chick to peck without the hen's help... The ideal engagement is to support management and corporates when they are prepared to change."
Japan Catalyst and beyond
---
Paper manufacturer Verso received some comfort just over a week shy of its special and annual meetings, when Institutional Shareholder Services (ISS) and Glass Lewis recommended investors back its $400 million sale of two specialty paper mills in the face of a campaign by Atlas Holdings and Blue Wolf Capital Holdings. Both proxy voting advisers also said investors should vote to replace at least one (in ISS' case, two) directors with the activists' nominees, so the champagne corks will have to remain halfway out of the bottle. As a sideshow, both sides claimed victory in a Delaware court case brought by Atlas to force greater disclosures from Verso about the transaction. Although the court ordered Verso to produce certain documents, Atlas has not yet made use of them, with time running short.
---
Quote of the week comes from Elliott Management's Jeff Rosenbaum, who wrote the fund's open letter to directors of Evergy calling for a halt to share repurchases and more investment in environmentally friendly sources of energy. Singing from a hymn sheet that might have been prepared by Jeff Ubben, Rosenbaum argued:
"[I]ncreased system investment would not only provide meaningfully more value to shareholders than buybacks, but would also provide clearly superior benefits to Evergy's customers, employees, regulators and the broader communities Evergy's utilities serve, in addition to helping to facilitate the company's deployment of renewables and reducing its carbon footprint."