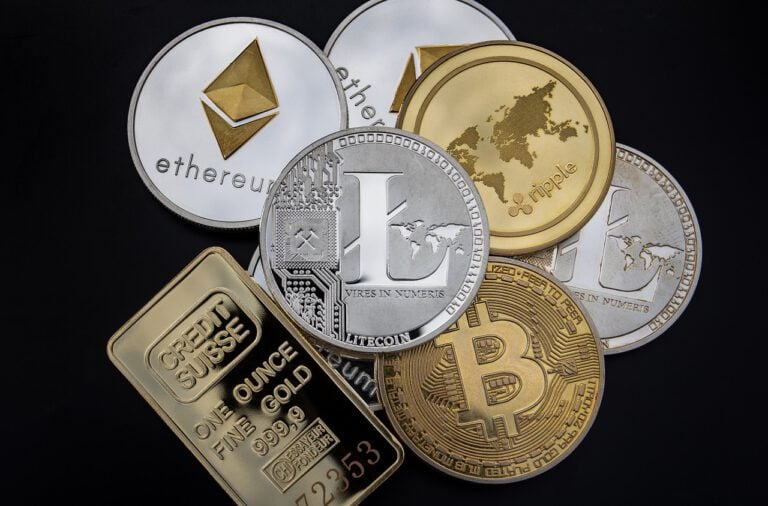 Janet Yellen described cryptocurrencies as "a particular concern" when she spoke to the Senate Finance Committee about her expected nomination as Treasury Secretary. She called on lawmakers to crack down on bitcoin and other cryptocurrencies because she believes they are mostly used to finance illegal activities such as terrorism.
Q4 2020 hedge fund letters, conferences and more
Janet Yellen calls on lawmakers to "curtail" cryptocurrencies
According to Business Insider, Janet Yellen said lawmakers should "curtail" the use of cryptocurrencies because they are "mainly" used for "illicit financing." Her comments suggest the Joe Biden administration could crack down hard on bitcoin and other cryptocurrencies.
Brook Asset Management had a strong first quarter, is shorting This US education stock [Exclusive]
Brook Asset Management was up 7.27% for the first quarter, compared to the MSCI GBT TR Net World Index, which returned 3.96%. For March, the fund was up 1.1%. Q1 2021 hedge fund letters, conferences and more In his March letter to investors, which was reviewed by ValueWalk, James Hanbury of Brook said returns during Read More
On Tuesday, Sen. Maggie Hassan questioned Janet Yellen about how dangerous it is for terrorists to use cryptocurrencies to fund their activities. The Treasury Secretary nominee said she is "absolutely right that the technologies to accomplish this change over time." She added that they must ensure that their "methods for dealing with these matters, with terrorist financing, change along with changing technology."
While Yellen's remarks on cryptocurrencies are a cause for concern, Fortune notes that another Biden nominee could end up championing them. Gary Gensler, who is set to become commissioner of the Securities and Exchange Commission, has taught courses on cryptocurrencies at MIT.
Janet Yellen's track record on cryptocurrencies
"Cryptocurrencies are a particular concern," Yellen said. "I think many are used—at least in a transaction sense—mainly for illicit financing."
She also said lawmakers should look for ways to curtail the use of cryptocurrencies and "make sure that money laundering doesn't occur through those channels."
Coindesk notes that when Janet Yellen was chairperson of the Federal Reserve, she said she didn't want to over-regulate cryptocurrencies. She also dismissed bitcoin at different points while she was with the regulator and right after she got out of office.
When Yellen becomes Treasury secretary, she will oversee various proposed regulations through the Financial Crimes Enforcement Network. One of those rules would require crypto exchanges to keep counterparty data on un-hosted wallets. Sen. Ron Wyden hopes Congress will confirm Yellen as Treasury secretary tomorrow.
Interest in bitcoin remains high
Yellen's remarks on cryptocurrencies come as interest in bitcoin remains high. The bitcoin price pulled back slightly after she spoke, but it remains above $34,000. Yellen's comments also indicate that she is ready to spend big to support the economy, which means investors will be even more concerned about inflation.
Bitcoin has become popular as a hedge against inflation because it can't be debased as fiat currencies can.