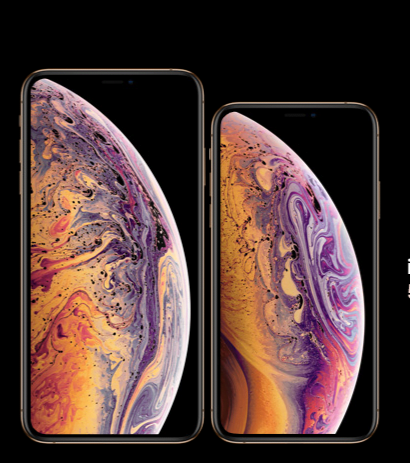 The iPhone XS and XS Max are both beautiful and powerful. Apple's latest iPhones offer faster data speeds due to three new radio technologies: QAM, 4×4 MIMO and LAA. That's praiseworthy. But some of the early iPhone XS and XS Max buyers have taken to Apple's Support forums, Reddit, MacRumors forum and Twitter to complain about poor WiFi and cellular reception issues. The LTE issues are widespread in areas with weaker signals.

What's causing the cellular reception issues on the iPhone XS and XS Max?
An iFixit teardown revealed recently that the new iPhones feature an extra antenna band for Gigabit LTE, which leads to blazing fast download speeds. However, many users are unable to connect to their carrier's network in the first place, meaning these new technologies are nearly useless to them, at least for now.
According to iPhone XS and XS Max owners, their devices are struggling to connect to LTE networks. Even if they manage to establish a connection, the data download speeds are ridiculously slow. Some users compared the connectivity and speed of their new devices with an older iPhone side-by-side. Considering the number of complaints on Apple Support forums, Reddit, and other platforms, the cellular reception issues appear to be widespread.
[Exclusive] ExodusPoint Is In The Green YTD Led By Rates And EM/ Macro Strategies
The ExodusPoint Partners International Fund returned 0.36% for May, bringing its year-to-date return to 3.31% in a year that's been particularly challenging for most hedge funds, pushing many into the red. Macroeconomic factors continued to weigh on the market, resulting in significant intra-month volatility for May, although risk assets generally ended the month flat. Macro Read More
One iPhone XS Max customer from South Carolina said in MacRumors forum that their iPhone X had 3 or 4 LTE bars consistently in their home. But the story is entirely different with their XS Max, which works fine for a couple of minutes before losing the signal. Other users also pointed to poorer cellular signals and fewer bars on the new iPhones compared to older ones such as the iPhone 8, 8 Plus and iPhone X.
A Reddit user thought they had received a defective device, so they went to Verizon and got the original XS Max swapped. But the replacement unit suffered from the same cellular reception issues. It's unclear what's causing the problem. Most of the complaints are from Verizon users, but it isn't just restricted to a carrier. AT&T and T-Mobile customers have also encountered the same problem.
Some of the affected customers believe it could be due to Qualcomm vs Intel LTE modems. Apple ditched the Qualcomm modems this year to rely entirely on Intel. Last year's iPhones had a mix of Qualcomm and Intel modems. Customers who went from Intel to Intel could see an improvement. But those who went from Qualcomm to Intel could experience cellular reception issues.
Folks at WiWavelegth said that the iPhone XS and XS Max indeed have poor radio frequency performance compared to last year's models. It could be due to weak antennas. WiWavelength says Apple could fix it via a software update in the near future. Wireless carriers also push out software updates following the launch of new iPhones. Their updates could also be aimed at fixing the problem. They could tweak the way the baseband modem interacts with wireless networks.
You can't tolerate the poor WiFi either
Poor WiFi on the new iPhones has also been frustrating customers. Many buyers have reported that the WiFi signals are horrible even when they are sitting next to a router. If it is a software issue, Apple could fix it via an over-the-air (OTA) software update. One of the MacRumors forum members noticed that the iPhone XS and XS Max prefer 2.4GHz networks over 5GHz networks while connecting to routers that use the same SSID for both bands.
Other affected users also figured that the new models were indeed preferring 2.4GHz over 5GHz networks. It is the primary culprit behind the poor WiFi complaints. It appears to be caused by a bug that Apple could fix via a software update. But then, if a router doesn't have two separate SSIDs for the 2.4GHz and 5GHz bands, it would be difficult to figure which one the device is connected to.
Some iPhone XS and XS Max owners said forgetting the WiFi network and reconnecting or resetting the network settings resolved the poor WiFi issue but with limited success. Apple is yet to comment on the issue.
Despite their ridiculously high price tags ($999 for iPhone X and $1,099 for iPhone XS Max), the new iPhones are selling like hot cakes since their debut on Sept.21. In fact, Apple analyst Ming-Chi Kuo said in a research note that the more expensive XS Max was outselling the regular iPhone XS "three to four times." It means Apple's decision to bump up the prices hasn't hurt the sales of its flagship devices. Kuo added that the 256GB storage was the most popular variant of both the iPhone XS and XS Max.
Updated on