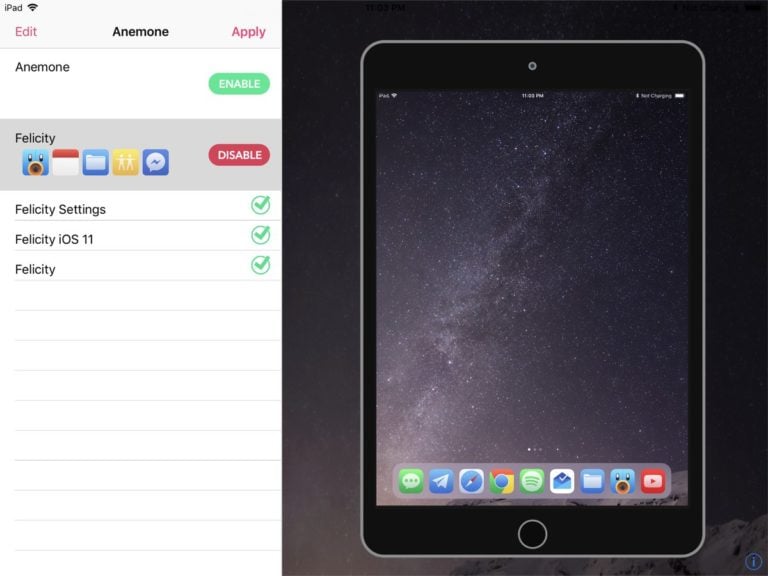 CoolStar has been working hard to release a fully-functioning and stable iOS 11.3.1 jailbreak to the public. The developer has been updating us consistently on the progress they are making on the Electra tool. CoolStar has now confirmed on Twitter that they have successfully achieved the iOS 11.3.1 jailbreak. You won't be able to install it on your device just yet, though.
CoolStar shows off the iOS 11.3.1 jailbreak
CoolStar shared pictures that show an iPad with Cydia and Anemone installed. As we told you earlier, the jailbreak is based on Project Zero developer Ian Beer's 'tfpo' exploit that was made public only a few days ago. CoolStar told fans that the updated Electra tool was now capable of fully jailbreaking iOS 11.2-11.2.6. They also appear to have fixed the 'rootfs remount' issue, which means Electra will also work with devices running up to iOS 11.3.1.
https://twitter.com/coolstarorg/status/1006274120269496320
What Value Investors Can Learn From Walter Schloss And Ben Graham Today
Walter Schloss isn't a name many investors will have heard today. Schloss was one of the great value investors who trained under Benjamin Graham and specialized in finding cheap stocks. His track record was outstanding. In Warren Buffett's 1984 essay, the Super Investors of Graham-and-Doddsville, he noted that between 1956 and 1984, Schloss's firm returned Read More
https://twitter.com/coolstarorg/status/1006416732825645056
You don't need an Apple Developer account
The jailbreak tool in its current form is 'rather buggy.' Fortunately, CoolStar said you'd not need an Apple Developer account to liberate your iPhones and iPads. The developer had earlier said that they would first release a developer-facing version that would require an Apple Developer account that costs $99 a year. CoolStar argued at the time that the developer release would give them " a good head start" for the public-facing iOS 11.3.1 jailbreak.
There is no specific timeline for its public release, but we expect it to arrive sooner rather than later. You'll still have to wait for some time before being able to liberate your iOS 11.3.1 device using the Electra tool.
CoolStar said over the weekend that their tool would work even on devices with just 16GB storage. But users may lose a significant amount of storage. The developer is trying their best to make the Electra jailbreak update more compact.
https://twitter.com/coolstarorg/status/1005568346232778752
Upgraded to iOS 11.4? Get on the supported firmware version
Apple has stopped signing the iOS 11.3.1, which means people who have upgraded their devices to iOS 11.4 will no longer be able to downgrade to 11.3.1. The 11.4 adds some interesting features such as AirPlay 2, Messages in iCloud, and HomePod stereo support. If you don't mind giving up on these features, there is still a way to be able to jailbreak your device. The Cupertino company tends to stop signing older firmware versions after releasing new ones to ensure that people have the latest update.
Apple is still signing the iOS 11.3 beta 5 and beta 6, and CoolStar has confirmed that the Electra tool would support devices running 11.3 beta 5 and 6. So, if you want to liberate your iOS 11.4 device, install the 11.3 beta 5 or 6 while Apple is still signing them. Beta versions often contain bugs and performance issues, but beta 5 and 6 are considered quite stable.
People who were smart enough to have saved the SHSH2 blobs for 11.3.1 when Apple was still signing it will be able to downgrade to iOS 11.3.1 anytime they want using FutureRestore. If you are still on 11.3.1 and want to liberate your device, you should refrain from upgrading to 11.4 because the Electra jailbreak tool might not support it.
Are you waiting for CoolStar's iOS 11.3.1 jailbreak tool? ValueWalk will keep you posted on the latest updates in the jailbreak community.