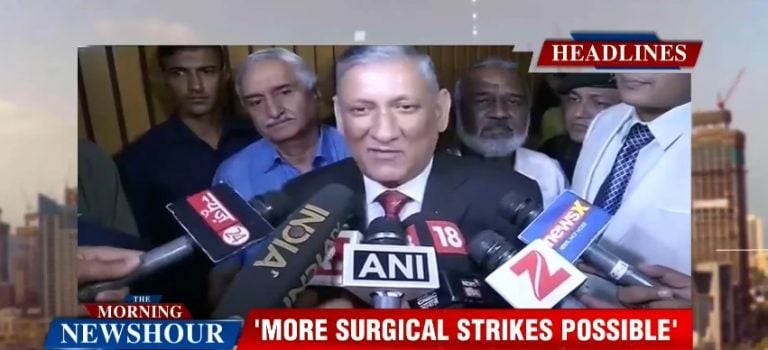 While speaking to Shreya Dhoundial of CNN News 18, Army Chief General Bipin Rawat sparked controversy by championing archaic gender norms. According to India Times, "He also said that even if he was ready to accept female officers on the frontline, the army was not. While explaining what the statement, he said that most of the jawans [junior officers] come from villages and may not accept a woman commanding them."
Rawat also claimed that women would feel uncomfortable and complain about jawans  'peeping' at them while changing clothes. After the inflammatory assumptions and generalizations, Rawat also stated that India wouldn't be comfortable with dead female bodies returning from war zones.
Reactions To His Comments
"Army chief General Bipin Rawat said women are not ready for combat roles, explaining that they have the responsibility of raising kids and a woman officer would feel uncomfortable at the frontline and accuse jawans of peeping as she changes clothes. What the Hell!" Read a tweet responding to the Chief General, "Women are serving in armed forces all over the world in active combat roles efficiently and effectively.
Gates Capital Management Reduces Risk After Rare Down Year [Exclusive]
Gates Capital Management's ECF Value Funds have a fantastic track record. The funds (full-name Excess Cash Flow Value Funds), which invest in an event-driven equity and credit strategy, have produced a 12.6% annualised return over the past 26 years. The funds added 7.7% overall in the second half of 2022, outperforming the 3.4% return for Read More
Our perspective is clouded by our so called religious, cultural, traditional [sic] rituals and values which perpetrate and perpetuate Patriarchy #SmashBrahminicalPatriarchy," stated another.
"Our first Army Chief who has openly declared that Indian army jawans are lecherous & cheapsters [sic] to the core. Till now we all were made to belive [sic] that Indian army is the most professional & disciplined force in the world. What a morale booster for our brave & patriotic army!!!!" Another user chimed. "Women are ready for anything. It's the General's mindset that is the problem!"
The critique continued, "Indian Army Chief Bipin Rawat says women can't be given an opportunity for combat roles because they would accuse male Jawans of peep.  Right now, he is being a major embarrassment for the country. #VijayDiwas" With others adding valuable points, "Either Bipin Rawat seems to hv [sic] completely lost it or he nvr [sic] had it in d first place. If at all the women do find Jawans peeping into their bathrooms while they are changing their clothes,shld nt [sic] those peeping Jawans be thrown out instead of nt [sic] allowing women in combat roles, " with some refusing to withhold their feelings on his statements. "Army Chief Bipin Rawat is worried about soldiers like him being unable to give women privacy. Which happens when men with no intelligence or education join the Army as a last resort."
The Underline Issue
As recent events have shown, women are more than capable of serving in combat roles without the standards of entry being lowered. Rawat's sexist claims are from a place of lacking critical thought and education concerning the function of a military apparatus. Which is alarming considering his powerful position in the Indian military.