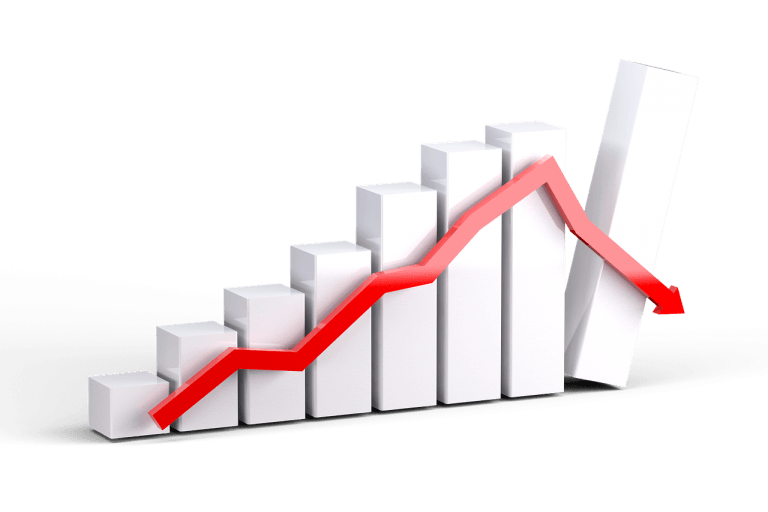 A lie is dangerous, but half-truths can be even more dangerous. One Indian company got a taste of this old but relevant saying today after its shares dropped more than 70% in a single day — all thanks to a viral WhatsApp message.
Viral WhatsApp message to blame
Infibeam Avenues Ltd. lost 71% of its market value on Friday after a WhatsApp message started circulating among traders, raising questions about the company's accounting practices. The viral WhatsApp message claimed the company had given Rs. 1.35 billion ($18.6 million) in interest-free, unsecured loans to one of its subsidiaries.
Citing sources familiar with the matter, Bloomberg reported the message was sent a few months ago by an Equirus Capital analyst, but it resurfaced recently and went viral on Thursday. In a statement to Moneycontrol, Equirus Capital said it "only released the post-conference note as enclosed and there has been no report from our end on the company."
ValueWalk's October 2022 Hedge Fund Update: Haidar Capital Surges 225%
Welcome to our latest issue of ValueWalk's hedge fund update. Below subscribers can find an excerpt in text and the full issue in PDF format. Please send us your feedback! Featuring investors exit long-short hedge funds, the oil market is now "broken", and Haidar Capital surges 225%. Q2 2022 hedge fund letters, conferences and more
Infibeam Avenues lost about Rs. 1,600 crore of its market capitalization on Friday. The shares closed 71.1% lower at Rs. 57.9, and at one time during the day, they were down as much as 73.3%. Infibeam's shares opened today at Rs. 190 and closed at Rs. 58.45.
Infibeam Avenues is an e-commerce platform operating in both the business-to-business and business-to-consumer spaces. It is the first Indian e-commerce company to make a stock market debut. The company began in 2007 and operates several marketplaces, including Infibeam.com, BuildaBazaar, Incept and Picsquare. Infibeam went public in March 2016.
Infibeam Avenues issues clarification
Infibeam's stock crash was so severe that the company had to issue a clarification to the exchanges. In its statement, Infibeam Avenues said it has no pending announcement that could affect its share price.
"The company has always provided timely information sought by the stock exchanges. There is no pending information or announcement from the company which may have a bearing on the price behaviour of the scrip," Infibeam said in a regulatory filing.
In a separate clarification on the unsecured loans, the company said it had granted an interest-free, unsecured loan to NSI lnfinium Global Pvt Ltd, which is its wholly-owned subsidiary. Further, the company clarified that the loan is repayable on demand. Infibeam also stated that NSI used the loan for business and operations only.
According to Infibeam, the amount loaned to NSI as of March 31 was Rs. 1,35 million. Further, the company defended NSI's negative net worth, saying it is because of the nature of its business. Infibeam added that NSI's net worth has improved in the last fiscal year, and going ahead, the company expects it to improve further.
Infibeam's promoter holding dropped from 44.52% in the March quarter to 37.9% in the June quarter. The company also reportedly classified a co-founder as a non-promoter recently. For the quarter ending in June 2018, Infibeam Avenues posted a loss of Rs. 13.88 crore, despite a 27% jump in revenue.
Amid the entire incident, one interesting point to note is the timing of the message. The company is scheduled to hold its 8th annual general meeting tomorrow.
What is WhatsApp doing?
The Infibeam incident could further add to WhatsApp's troubles in India. The Indian government has been at odds with the hugely popular messaging app over the spread of fake news. With the increase in lynchings in the country due to such viral messages, the government has already asked the messaging app to immediately put an end to such practices.
Despite repeated requests from officials, the Facebook-owned messaging app has done little so far. The Ministry of Electronics and IT is reportedly working on another letter to WhatsApp, asking it to come up with a solution to identify the origin of messages on the platform. It remains to be seen how WhatsApp will address the issue, considering that messages sent over the platform are encrypted from end to end. The messages are not even stored on WhatsApp's servers.
Meanwhile, the messaging app has hired a grievance officer for India. WhatsApp is now also looking for a legal head in the country to help with regulatory and litigation matters. The company is also looking to hire a country head and a policy head in India, which is its biggest market with more than 200 million users. Parent company Facebook already has a senior legal counsel for India.