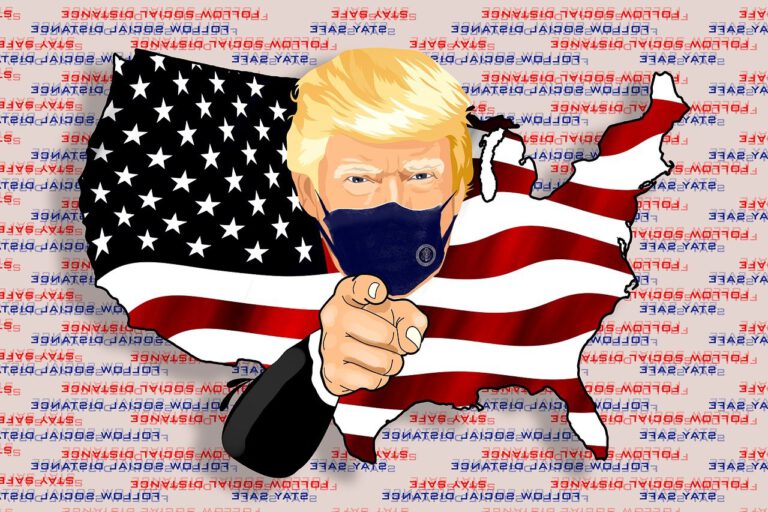 Impeachment – First Amendment May Not Protect Trump; Conviction Might Deny Benefits, as Well as Another Term
Q3 2020 hedge fund letters, conferences and more
Trump's Speech Isn't Protected By The First Amendment
WASHINGTON, D.C. (January 11, 2021) - While some lawyers - including Prof. Alan Dershowitz - have argued that President Donald Trump cannot be impeached for the incendiary speech he made just prior to the riot because it is protected by the First Amendment, a long line of cases undercut that argument, says public interest law professor John Banzhaf, who also notes that only a very early conviction by the Senate would deny the ex-president significant benefits.
Crypto Hedge Fund Three Arrows Blows Up, Others Could Follow
A few years ago, crypto hedge funds were all the rage. As cryptocurrencies rose in value, hundreds of hedge funds specializing in digital assets launched to try and capitalize on investor demand. Some of these funds recorded double-digit gains in 2020 and 2021 as cryptocurrencies surged in value. However, this year, cryptocurrencies have been under Read More
While the First Amendment might under some circumstances protect someone from being convicted of various crimes for making an incendiary speech, it does not seem to apply to a termination-of-employment actions when the person is speaking in his role and capacity as public sector employee about a matter of public concern.
As the famous jurist, Oliver Wendell Holmes, once put it in McAuliffe v. City of Bedford with regard to a police officer's First Amendment rights, he "may have a constitutional right to talk politics, but he has no constitutional right to be a policeman."
In other words, the law can and probably must distinguish between when the government acts like a sovereign and uses the criminal law to punish speech, and when it acts as an employer and seeks to simply terminate employment because of a person's speech as an employee.
Pickering vs Board of Education
Initially, retreating somewhat from Holmes' absolutist position, the Supreme Court in Pickering v. Board of Education developed the Pickering test which somewhat limited the circumstances under which the government could constitutionally exercise its authority to terminate an employee because of what he said.
But later, in what appears to now be the controlling law, the Supreme Court laid down a new test in Garcetti v. Ceballos.
It held that the constitutional protections for employee speech did not apply to "on-duty" speech (e.g. if speaking in his capacity as an employee rather than as a private citizen), although some statutory rights could be protected by so-called whistle blower laws.
So the Pickering test - which pursuant to the First Amendment balances the interests of the employee in speaking out with the employer's interest in regulating that speech - applies only to speech which is off-duty, and not to someone speaking in his capacity as a government employee.
Pappas vs Giuliani
So, for example, the 2nd Circuit Court of Appeals, in Pappas v. Giuliani, held that the First Amendment did not prevent a police officer from being fired for distributing racially offensive material, says Banzhaf, who once triggered the firing of a D.C. police officer on similar grounds.
In a case even closer on the facts to that involving Trump, the 4th Circuit Court of Appeals, in Phillips v. Pamplico, OKed the termination of a police chief for voicing criticism of his employer.
The court held that a public employee who has a confidential, policy making, or public contact role, and speaks out in a manner that interferes with or undermines the operation of the agency, its mission, or its public confidence, enjoys substantially less First Amendment protection than does a lower level employee.
Trump Impeachment
Since Trump was obviously speaking as the President and not strictly as a private citizen, and was likewise criticizing elements of the federal government of which he was an employee, it would appear that he cannot, in an impeachment proceeding, claim that his speech was protected by the First Amendment, regardless of other considerations and legal tests.
A pointed tweet asks the provocative question: "If we don't impeach Trump, he's entitled to a lifetime pension, lifetime Secret Service protection and a million dollar annual travel budget. Does a man who led an insurrection against his own country deserve such perks?"
It is true that, under the Former President's Act [3 U.S.C. § 102 note], "former Presidents" receive a healthy pension for life, a small staff, office space, and up to $1,000,000 per year for "security and travel related expenses" (which covers protection by the Secret Service).
The statute defines "former president" this way: the term "former President" means a person who held that office and "whose service in such office shall have terminated other than by removal pursuant to section 4 of article II of the Constitution of the United States of America; and who does not then currently hold such office."
So it would appear that Trump would be deprived of these benefits only if he was removed before January 20 when he is still in office, a almost impossible timeline, suggests Banzhaf
Thus, if his conviction by the Senate occurred after Joe Biden is inaugurated - a more reasonable time period - there would be no "removal pursuant to section 4" because the conviction, while it may bar him from running for president again, would not be removing him from an office he no longer holds.
Moreover, a 2013 amendment provided that even former presidents who were removed from office would be entitled to Secret Service protection.
Updated on