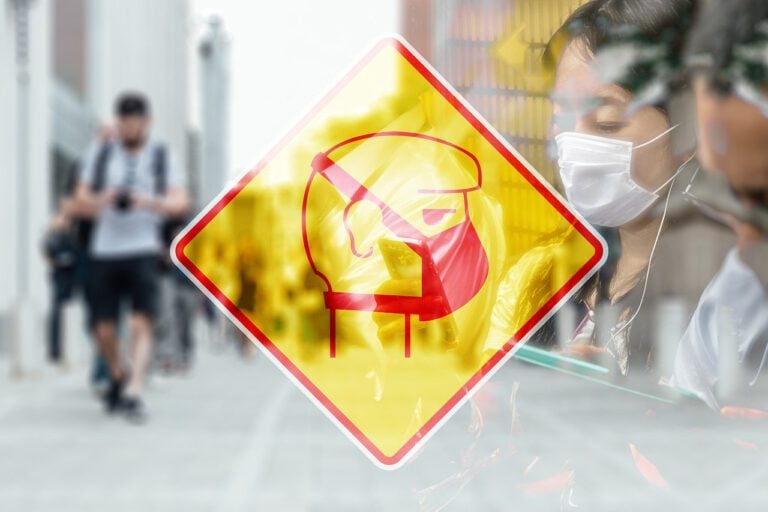 Coronavirus has hit the world hard financially, but there are a few industries that are feeling more impact than the others. One such industry is the fast-food industry. The new virus is not just affecting the local food joints, but also the U.S. brands, such as McDonald's, Burger King, Starbucks and others that operate in China. If you have any of these names in your portfolio, it is important for you to know the impact (current and future) of coronavirus on McDonald's (NYSE:MCD), Starbucks (NASDAQ: SBUX), Burger King and even Yum brands.
Coronavirus has forced the restaurants' owners to close their stores over fears of the spread of the deadly virus. This has led to a sharp fall in their sales. For instance, Yum China said last week that its same-store sales dropped by over 40 percent since the Chinese New Year late last month. Yum China operates KFC, Pizza Hut and Taco Bell in the country.
"The recent coronavirus outbreaks have caused significant interruptions to our business," the company said during its fourth quarter earnings call.
Gates Capital Management Reduces Risk After Rare Down Year [Exclusive]
Gates Capital Management's ECF Value Funds have a fantastic track record. The funds (full-name Excess Cash Flow Value Funds), which invest in an event-driven equity and credit strategy, have produced a 12.6% annualised return over the past 26 years. The funds added 7.7% overall in the second half of 2022, outperforming the 3.4% return for Read More
Yum started closing its stores immediately after the Chinese New Year. Currently, over 30 percent of its locations (about 3,000 stores) are closed, while others are seeing fewer footfalls due to travel restrictions and because people are avoiding public gatherings. Yum China operates about 9,200 stores, including over 6,500 KFC locations.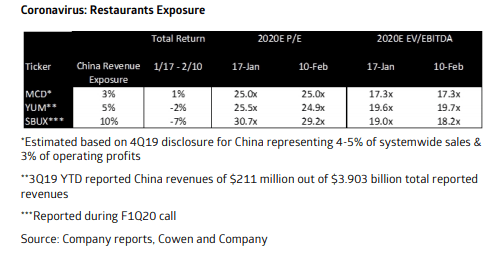 Yum China also introduced a few preventative measures across the stores and workplaces. One such measure is a contactless in-store pickup service, where customers pick up their food from the racks.
As of now, the extent of the financial impact that coronavirus would have on Yum is not clear. But, considering Yum China reported about $1.8 billion in revenue last quarter, the loss in sales is expected to be significant. Cowen analysts, however, estimate that the recent turn of events would impact the first quarter EPS of Yum Brands by $0.07.
Yum China, in a recent press release, said that the outbreak could have a "materially adverse impact" on the financial numbers for the first quarter of 2020 and for full 2020.
Talking of the impact of coronavirus on Starbucks, the U.S. company last month said that it closed over half of its stores (over 2,000) in the country. Starbucks has the greatest exposure in China, which is a major growth market for the company and accounts for about 10 percent of its revenues. Starbucks expects the recent developments to have a "material" impact on its financial numbers.
Coronavirus would also have a significant impact on McDonald's. The fast-food chain has already closed "several hundred" or about 10 percent of its stores temporarily in the country.
"China for us is a critical strategic market, but I think it's probably more because of the potential that we see in that market as opposed to its materiality to the business today," McDonald's CEO Chris Kempczinski said last month.
For McDonald's, China accounts for 9 percent of its total store count, but only 4 to 5 percent of its sales and 3 percent of its operating income. The CEO said that China is an important region for the company, but admitted that its actual impact on the business would be "fairly small."
Cowen analysts also do not expect coronavirus to have a material impact on McDonald's EPS even when accounting "for MCD's 20% equity stake in China and Hong Kong."

Kempczinski, however, suggested that the impact could grow significantly if the virus spreads outside China. Currently, outside China, the outbreak remains small, with just 517 confirmed cases. According to Cowen, the number of cases outside China are mainly due to the outbreak on a cruise ship outside Japan. So far, Mainland China has accounted for 99 percent of the confirmed cases, compared to 66 percent during the SARS outbreak.
Talking of the impact of coronavirus on Burger King, it is still not very clear. In comparison to other chains, Burger King has less exposure to China. The country accounts for just 2 percent of the company's system-wide sales.
Jose Cil, CEO of Burger King owner Restaurant Brands International, recently said that it is too early to assess the impact of the virus, but the company is closely monitoring the situation.
Similar to Burger King, China is not a big market for Dunkin', the coffee and donuts chain. The company also said that it is monitoring the situation and has formed a global task force for the same.