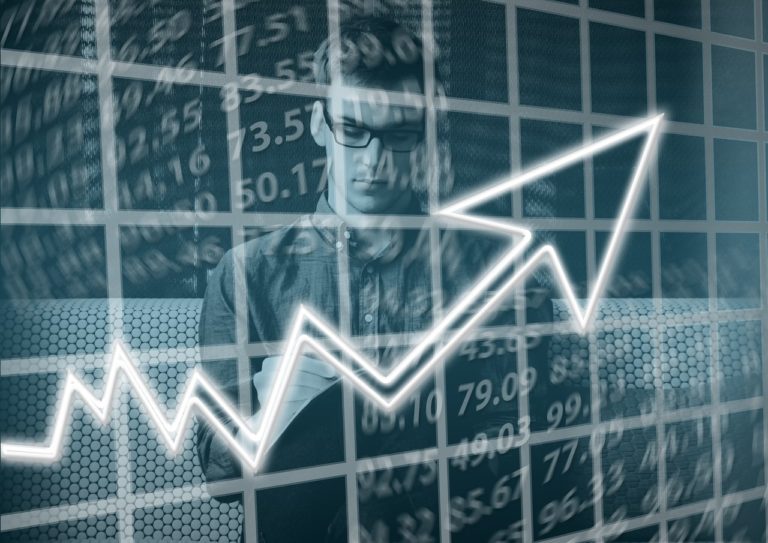 Disclosure: Investor's Business Daily has provided ValueWalk a subscription to IBD Digital for this review.
Investor's Business Daily has made a name for itself throughout the investing world with its annotated charts and stock research, which are available through its premium products. While all of IBD's premium investing products are chock-full of information and data, IBD Digital has the greatest variety in terms of the type of information available.
Here's what you can do with IBD Digital
Guy Spier And Mohnish Pabrai On What Makes A Great Investor
"I am a better investor because I am a businessman, and a better businessman because I am no investor" - Warren Buffett In the past, the value investor Mohnish Pabrai has spoken about why investors need to have some first-hand business experience. Pabrai started his own IT consulting and systems integration company, TransTech, Inc, in Read More
A subscription to IBD Digital offers access to their premium articles, proprietary research on stocks, and more. Upon logging into the platform, you'll see IBD's news section, charts for key stock indices, and the Market Trend section.
Market Trend is interesting because it gives you a brief overall view of what the markets are doing. I've had plenty of opportunities to try out IBD Digital for the last two months, and every time I looked at Market Trend, it described the markets as being "in a confirmed uptrend" — until today. For the first time, Market Trend describes the current condition as "uptrend under pressure." The explanation describes this market as being marked by these conditions: "Indexes deteriorate quickly, as some leading stocks slide."
All of the Psychological Market Indicators in IBD Digital are showing signs of erosion, which is also interesting. Using IBD Digital puts all of this general market information at your fingertips, making it easy for users to spot a market reversal in the making. It can be very time consuming to check all the major stock indices individually, so I like that IBD Digital pulls all of these signals into one platform that's easy to use. It saves a lot of time and effort, especially when it comes to taking the pulse of the overall market.
Stock research without a conflict of interest
In addition to the overall market indicators, IBD Digital is also packed with information on stocks. The Stock Checkup Report brings up IBD's proprietary readings on any stock you want to research, pulling loads of data into one location to cut down on research time.
Those who have spent any time reading analyst coverage of stocks probably know that it's rare to find anyone who's bullish on a stock, especially the biggest names. The problem with analyst coverage is that most analysts have a conflict of interest. Even though the analysts who are writing the coverage reports are usually not selling stocks themselves, they usually work for investment banks and firms that do employ stock brokers. This is why it's so rare for an analyst to express a firmly bearish view of most stocks; they don't want to discourage investors from buying, even if it's not a good time to buy in.
However, the good thing about IBD Digital is that their analysts don't seem to have a conflict of interest. IBD is a media outlet, so its proprietary ratings appear to be based entirely on fundamentals. For example, I looked up the Stock Checkup Report for General Electric, which is embroiled in controversy at the moment. IBD Digital appears to be quite bearish on GE at the time of this writing, and with all the negative headlines and dividend concerns, it's understandable, even though there are plenty of articles elsewhere suggesting that now is a great time to buy GE.
I also looked up the Stock Checkup Report for Facebook in IBD Digital, and they are extremely bullish on the social media giant in spite of the bad publicity regarding user privacy, which has plagued the company for most of this year. At this point, it's hard to imagine buying Facebook or any other tech stock that has been skyrocketing for the last year, especially if IBD Digital has correctly identified signals that the overall market is about to turn. At some point, the rapid growth in Facebook's stock price will have to slow down, at least, in theory.
Here's what else I would like to see in IBD Digital
IBD Digital has plenty of features to keep users busy every day, but I still feel there are a couple of areas for improvement. One thing I would like them to add is a history of changes to its proprietary ratings. Stock charts are a very important part of investing, and IBD Digital does an excellent job of annotating its own stock charts so that users can easily see any changes or shifts in stock prices. I find their Stock Checkup Reports to be excellent research sources, but I would find it very interesting if IBD Digital were to add charts showing historical changes for its proprietary stock ratings.
For example, I would like to know when IBD Digital turned bearish on GE. The company's stock has been sliding for about the last year or two, but things have gotten especially bad lately. I think it would be interesting to see when IBD Digital changed its proprietary ratings for GE and compare it to the headlines and earnings reports.
IBD Digital is very formulaic
Another thing I would point out about IBD Digital is that it is very formulaic, especially when it comes to stock research. While it is important to have a standard pattern to follow when it comes to presentation, there are some stocks that don't really fit with a one-size-fits-all approach. Stocks that are struck with a lot of headlines are the perfect example of this. While IBD Digital does include links to its own news articles with its stock reports, I think more could be done in this area.
Perhaps another proprietary rating could be added to reflect sentiment on each stock. IBD's current ratings are all based on fundamentals. Some parts of sentiment can be deduced by looking at the ratings for fund ownership and buying and selling by funds, but I feel that more could be done in this area.
Overall though, I really think IBD Digital is an excellent tool for staying up to date with the overall market and with your favorite stocks. Being able to compile your own stock lists is also a great feature because you may be watching certain stocks and waiting for a good time to enter or exit. The many stock lists that are available in IBD Digital are also helpful because they provide some suggested stocks to watch. I think investors who do a lot of researching stocks on their own could really benefit from an IBD Digital subscription.
IBD Digital can be found here
Other products from Investors Business Daily include