When HTC launched the U11 last year, it received pretty good reviews, but everyone is looking forward to the HTC U12 Plus that was just recently announced. When comparing the HTC U12 Plus vs iPhone X, however, does the new flagship hold up?
HTC U12 Plus vs iPhone X Design
When comparing the HTC U12 Plus vs iPhone X design, it's easy to see that there are some significant differences.
Ultimately, both phones seem as if they feature a premium design, but which phone is best for you will depend on what you're looking for and your feeling about once major issue: the notch.
When the iPhone X first launched, many were not a huge fan of the notch that broke up an otherwise-seamless screen. With the addition of FaceID the Notch was tolerated by some, but many people simply tolerated it with the knowledge that they were getting a lot of use out of its features.
Many Android phones have taken a note from Apple and started to include their own version of the notch, but at this point it seems like the HTC U12 Plus vs iPhone X comparison may lean in HTC's favor due to their decision to go with a more traditional design rather than focusing their efforts on trying to follow this notch trend.
Outside of that, the HTC U12 Plus also features squeezable edges that offer a unique way to control certain features which gives it a unique advantage. While it doesn't have FaceID, we feel the superior design makes up for that a fact.
HTC U12 Plus vs iPhone X Display
The Taiwanese smartphone maker will finally bring a full screen display to the HTC U12 Plus, with a 6 inch screen with a 1440×2880 pixel resolution as well as an 18:9 aspect ratio. The iPhone X has a 5.8-inch edge-to-edge OLED display that is comparable in quality, but it is a little bit smaller.
All in all, we'll have to wait until we get more information and get our hands on the HTC U12 Plus in order to decide this category one way or another, but it appears as if the devices might be neck and neck.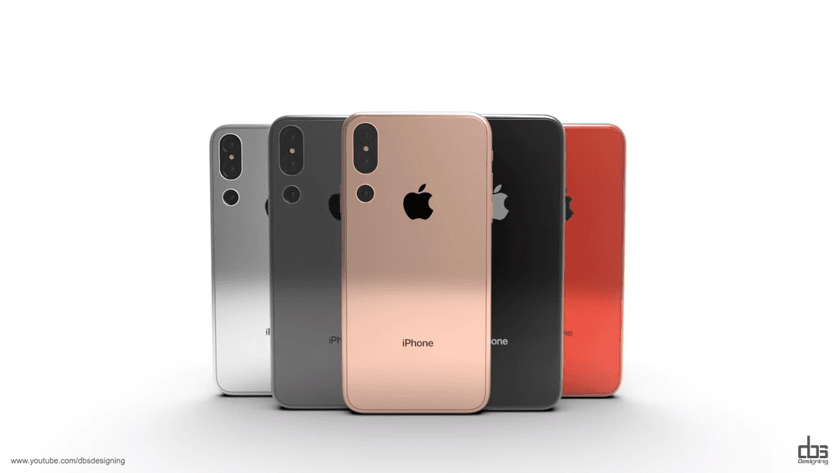 HTC U12 Plus vs iPhone X Power
It's a little bit difficult to make a direct comparison between the HTC U12 Plus and iPhone X in terms of performance due to the fact that the iPhone line runs off of proprietary hardware.
With that said, the HTC model will come with the latest Snapdragon 845 processor from Qualcomm which should definitely compete with or exceed the performance of the iPhone X and its A11 chipset.
The HTC U12 Plus does have twice the RAM of the iPhone X at 6GB compared to 3GB, but it's not fair to compare them in this manner given that iOS operating systems are much less RAM-heavy than Android counterparts.
HTC U12 Plus vs iPhone X Camera
The U12 Plus features a dual rear camera setup that includes both a 12MP wide-angle primary sensor with HTC UltraPixel 4 tech as well as a f/1.75 aperture. There's a secondary 16MP telephoto Camera with a f/2.6 aperture present as well.
The iPhone X, on the other hand, has two 12MP modules and dual optical image stabilization. The cameras have a f/1.8 aperture on the wide-angle camera and a f/2.4 aperture on the telephoto camera.
Ultimately, despite the U12 Plus releasing later, it appears as if the phones are neck and neck when comparing the HTC U12 Plus vs iPhone X cameras.
HTC U12 Plus vs iPhone X Battery
The HTC U12 Plus features a 3500 mAh battery and the iPhone X has a 2716 mAh capacity. This means that the HTC U12 Plus may last a good while longer than the iPhone X, but again, it's not easy to compare the phones one to one due to the different operating systems.
In general, the iOS operating system is a little bit easier on the battery which makes the two phones pretty comparable. We do feel, however, that the HTC U12 Plus vs iPhone X battery battle leans in HTC's favor.
Verdict
All in all, these phones are looking pretty similar in terms of capabilities. The HTC U12 Plus will likely be significantly less expensive than the iPhone X and will provide comparable – or even superior – power, however, so we feel that the HTC U12 Plus might be the better buy.