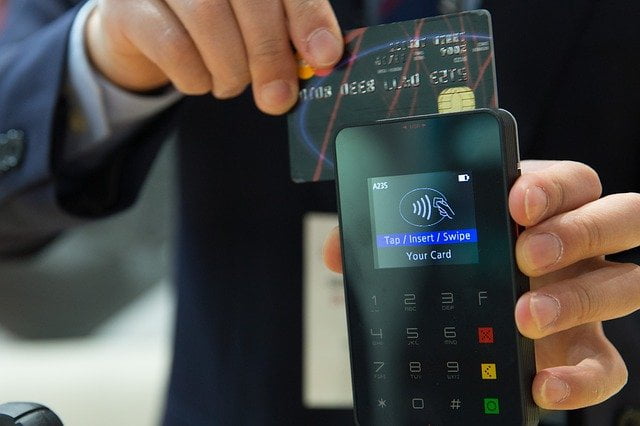 There are many unprecedented challenges facing businesses today. Business owners have to fight competition on the internet and not just on the high street. Rising taxes, less disposable income from unemployment, and the Covid pandemic all affect the cash flow and profits of businesses.
One other area that a business owner has to contend with is customer debt. You can sidestep this problem by never letting your customers have credit. However, this just isn't practical in many situations. Your business may well have its own line of credit from suppliers so you will understand the need for supplying goods and then receiving payment later.
There are ways to prevent customer debt and to manage it after it has occurred though. This article will show you some debt prevention tips and how to cope with non-paying customers should you be affected by them.
ValueWalk's July 2022 Hedge Fund Update: Tiger Cub Hedge Fund Shuts Down
Welcome to our latest issue of issue of ValueWalk's hedge fund update. Below subscribers can find an excerpt in text and the full issue in PDF format. Please send us your feedback! Featuring Andurand's oil trading profits surge, Bridgewater profits from credit, and Tiger Cub Hedge Fund shuts down. Q1 2022 hedge fund letters, conferences Read More
What causes customer debt?
There are many reasons individuals and businesses go into debt. A customer of yours may have paid you regularly and on time for a number of years before they suddenly start to be late or even fail to pay at all. This could be because of restricted cash flow from their own customer debt or because sales have dropped. They may have expanded too quickly and are now struggling with paying off other debts.
Regardless of the reasons your customer has found itself unable to pay your company needs liquid assets and a steady cash flow. So, it is best to prevent late or non-payment from ever occurring.
How can you alleviate the risk of customer debt?
There are various ways to avoid customer debt entirely or to minimize the risk. Once you have a non-paying customer then the problem, unfortunately, becomes yours as much as theirs. As the saying goes, 'if you owe the bank $100 it's your problem', 'if you owe the bank $1million, it's their problem'.
Here are some ways that you may use to reduce any risk of customer debt and how to deal with it if or when it occurs.
Get your customers to pay upfront
Instead of offering lines of credit, ask for payment straight away. There are 3 possible ways you can employ this tactic.
Deposit (percentage of total fee)
Full payment upfront
Layaway schemes
By taking payments you are either removing the risk of non-payment entirely or reducing how much debt could build up. Deposits are used commonly in various types of industry and having a client pay a 20% payment upfront at least minimizes account receivables and increases the flow of cash into the business.
Having a customer pay the full amount upfront may seem unusual or something that you would prefer not to do but it does show that you are serious about payments and business in general. It also completely removes the chance of non-payment. No cash, no goods.
Layaway payments
The layaway option is something that used to be popular decades ago but isn't used so much now.
If you were running a retail operation and a customer wanted to purchase a sofa and armchairs for their home but it is out of their price range then you could offer them credit. They might take the goods home with them and start paying monthly fees 30 days later. This means you receive a higher overall amount due to the interest but you have to wait maybe two years or more to obtain the full payment. Unfortunately, this still allows room for customer debt to build through non-payment.
Layaway is different from credit because the customer pays you upfront before receiving their goods but they do it over a period of time. Perhaps a customer pays you a set amount each month for 3 months and then they take receipt of their goods once that last payment is made. No credit risks and no customer debt.
Can you check for risks before you sign contracts?
Sometimes credit is necessary. The business that you deal in may not be suited to upfront payments or layaway schemes so you will need to give credit to enable sales. However, you don't want to just give your goods and cash away so there are steps to take.
If you are dealing with and supplying other businesses then you need to vet them thoroughly before offering them any terms of credit. Check their website, reviews online, and look for any red flags you can on the internet. There may be bad reviews of non-delivery or late refunds. Anything that gives you pause for concern should be noted. The most essential thing to do though is to check their credit score and obtain reports.
Just because a company is operating and appears busy doesn't mean they are credit-worthy. You could obtain a credit card with a bad credit score easily enough so this shouldn't be seen as a sign that you should offer credit freely. The best way to check out the company is for a thorough credit report.
Performing credit checks to avoid future problems
Your business should use credit check software to ensure you know exactly who you are dealing with. Trusting a client on face value and offering lines of credit can lead to your own company suffering poor cash flow and possibly even failing completely.
This software can be used not only to see a potential client's creditworthiness but can also provide a wealth of information related to their credit scores. It will give daily updates and inform you if a debtor's credit score has dropped. You can check them in advance and stay on top of debts easily this way.
What happens when a customer cannot pay?
The first thing you can do after an invoice hasn't been paid is to pick up the phone and contact the customer. Often there may be a fully valid reason for late payment and business will continue normally. Keeping good relationships in business is always preferable to sending in the big guns straight away.
Next, you will want to send overdue invoice letters. Phone calls and emails are a very personal way to conduct business and it keeps the whole situation friendly. Personalize the invoice letter and state clearly which late payment you are referring to and the amount outstanding and when it was due.
The benefit of using email is that it is instant, guaranteed to arrive and you can also include a call to action in the mail, such as a 'pay now' link that takes the reader to your payments page.
Debt collectors
Collection agencies or lawyers are the last port-of-call. If all your attempts to communicate have come to nothing then you may need to use a professional firm to force payment. This, unfortunately, will inevitably lead to a breakdown in the working relationship you have with your client so ideally, it won't ever get this far.
Summary
Business owners are always looking for easy ways to increase profits but avoid debts in the first place can help minimize losses in other areas. Using credit checking software and having documents ready and in place, such as late invoice letters, means you can reduce the risk of customer debt. This will help you to have a good cash flow and healthy, professional relationships with your clients.
Updated on