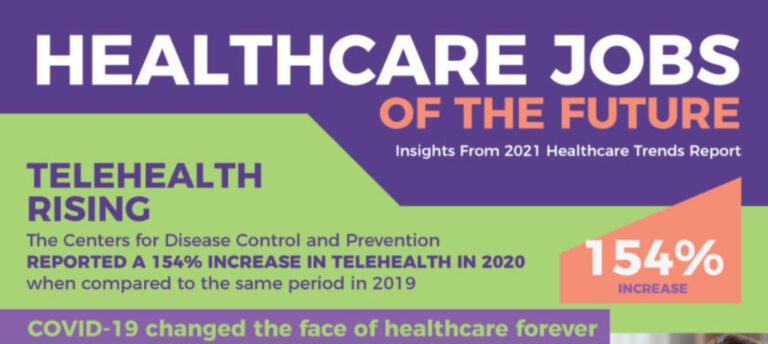 Serving as the world's easiest high-volume recruitment platform, it comes as no surprise that Apploi experienced a significant increase between their 2019 and 2020 numbers when compared in Apploi's 2021 healthcare trends report. The first COVID-19 wave brought about an unprecedented high demand for healthcare professionals; however, the request only yielded an 11% increase in the number of jobs posted as compared to the number of jobs posted in 2019. While the company itself has only been around for seven years, their cool composure under global duress eradicates any doubt of whether they should be considered one of the rising stars to watch.
Q4 2020 hedge fund letters, conferences and more
Job Postings For Healthcare Professionals
Over the course of the 2020 year, the inflation and decline of the number of job postings on the Apploi site was primarily influenced by the amount of positive COVID-19 cases. Every time that a new coronavirus swell appeared, the more healthcare professional positions would get posted. As schools and universities nationwide began to open back up for school is when the number of position postings reached a yearly all time high. Both Apploi and their partner, ZipRecruiter, had anticipated that job interest would significantly dwindle around the holidays. While the number of medical care profession applications most certainly shrank, there was a steady increase in the number of job postings that continued to go online. At the end of the year Apploi saw an 89% increase in the amount of average growth of healthcare jobs posted per each healthcare customer when compared to the previous year's statistics. Not to mention that both ZipRecruiter and Apploi saw an overall increase of six percent and 22% (respectively) in comparison to their 2019 numbers. The top five states that had the highest numbers of applications turned out to be: New York, New Jersey, Pennsylvania, Illinois, and Ohio (not just in the states with the highest amount of COVID cases).
Hedge Fund Launches Jump Despite Equity Market Declines
Last year was a bumper year for hedge fund launches. According to a Hedge Fund Research report released towards the end of March, 614 new funds hit the market in 2021. That was the highest number of launches since 2017, when a record 735 new hedge funds were rolled out to investors. What's interesting about Read More
As a job recruitment platform, Apploi was in a unique position to simply ride the wave of new job postings for a little close to a year. The fact that they had the drive to come up with new solutions in order to even out the high increases that came with COVID spikes as well as the lulls that came with the lows, proves most certainly that their success was more than luck-- it was impressive cognitive decision making.

Updated on