The GoPro Hero 8 Black was just released in October, but as with all hot tech gadgets, fans are already looking forward to next year's version. There aren't very many rumors about the GoPro Hero 9 yet, but fans have been quick to suggest features that didn't make it into this year's model.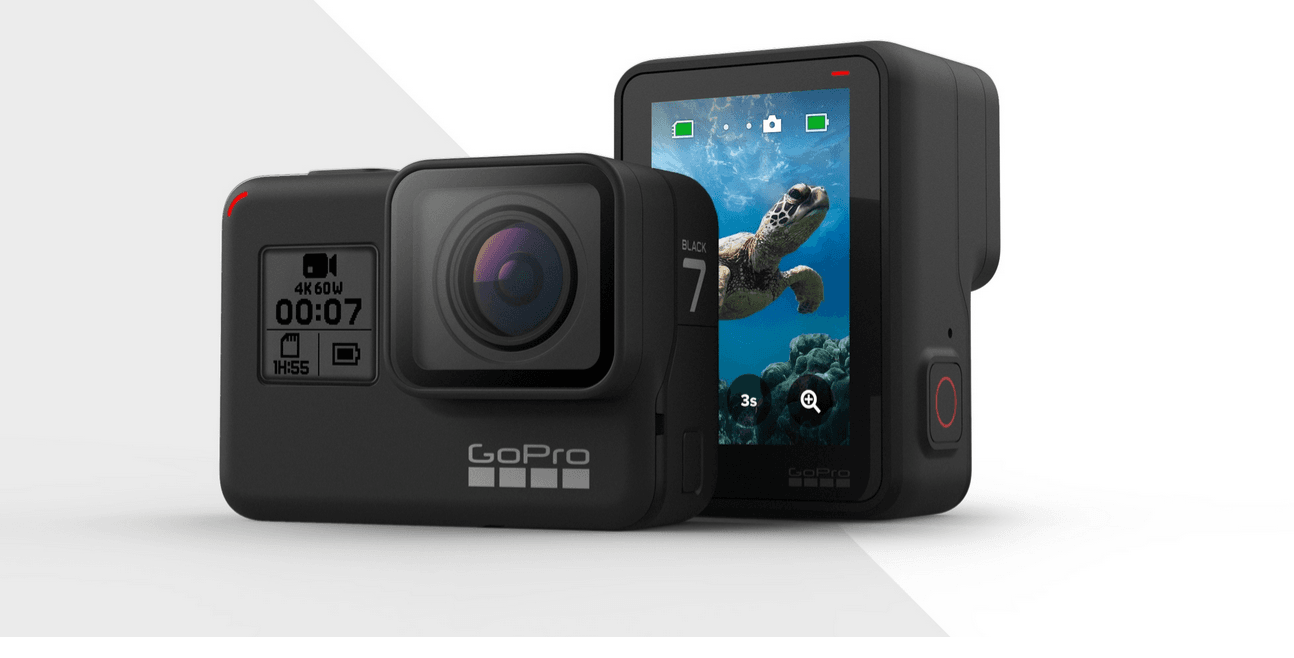 GoPro Hero 9 release date and rumors
The GoPro Hero 9 release date will likely be in September or October 2020. Based on previous years' releases, we would expect a release date in September. However, this year's model was revealed on Oct. 1 with shipments beginning two weeks later, so an October release date isn't out of the question. At this point, fans have pretty much come to expect a new GoPro camera every fall, so many would be disappointed if the trend didn't continue next year.
As far as other rumors about the GoPro Hero 9, it's simply too early. While it's true that iPhone rumors for the next year's model often start even before the current year's model is revealed, this isn't really the case with GoPro cameras. Buyers are too busy trying out the new model to see what they like and what they wish next year's model will have to be gathering rumors about next year.
GoPro Hero 9 design and specs
One expectation many people have for the GoPro Hero 9 is an all-new design. The design and form factor that was used for the Hero 8 Black has been in use since 2016 when the Hero 5 was revealed. Thus, it does seem like a design overhaul will be due next year.
In addition to an all-new design, fans would like to see a bump-up in specs for the GoPro Hero 9. The specs were virtually the same between the Hero 7 and Hero 8, so there's no denying that an improvement must be made on this front. While it's true that no competitor can truly match all the specs GoPro offers, the company must take strides to stay ahead of the competition in this area. It does have a reputation to protect, after all.
The Hero 8 Black shoots 4K at 60 frames per second and Full HD at 240 frames per second, just as the Hero 6 did a couple years ago. It's probably too early to push toward 8K since most computers can't really keep up with it yet, but the GoPro Hero 9 could push the 4K quality even further beyond competitors.
It certainly seems like updates to the frame rates and resolution will be overdue by next year. Camera Jabber suggests the company could really push the envelope with the Hero 9 by bumping up Full HD video to 480 frames per second and 4K to 120 frames per second.
A new chip would go a long way
The camera blog also suggests that it could be time for a new GP chip. The GP1 chip was new with the Hero 6 Black in 2017, and it was the first in-house chip designed by GoPro itself rather than by Ambarella. The GP1 chip added the company's HyperSmooth stabilization technology. In the Hero 7 Black, the GP1 chip was boosted to 2 MB of RAM, but more could be done to improve the chip further.
Some possible areas of improvement for a GP2 chip include improved shooting in low light, greater manual control, better slow-motion capture and new apps. A new chip could also enable the GoPro Hero 9 to achieve the 120-frame rate for 4K and 480-frame rate for Full HD. Additionally, offering new apps with the camera could further improve its capabilities.
Camera Jabber suggests apps like an effects app to add effects similar to what Instagram offers to GoPro videos. Apps could also integrate Facebook Live or YouTube. Another possibility is a new ProTune app with S-Log color mode and time codes.
Other improvements
Another idea is to integrate the mic adapter to make it part of the GoPro Hero 9 instead of just a part that dangles off the side of the camera. The adapter enables users to record professional-sounding audio with their videos, but integrating it into the camera would make this level of audio standard instead of an add-on. This could be a real game-changer for GoPro and might convince a significant number of users to upgrade to the newest model next year.
Another possibility is to improve the remote that goes along with the camera by making it a removeable touchscreen. The Hero 4 came with the option of a removeable touchscreen, and Camera Jabber suggests updating that screen and making it in such a way that it could be strapped to the user's wrist or a bar.
The Hero 8 Black does include a new device called the Media Mod, which is a move in that direction. The device goes around the GoPro and allows users to attach an LCD that can flip around and be used for vlogging. Making it so the LCD could be attached to the wrist would create an extremely high-tech remove that others would be hard-pressed to copy.
Updated on