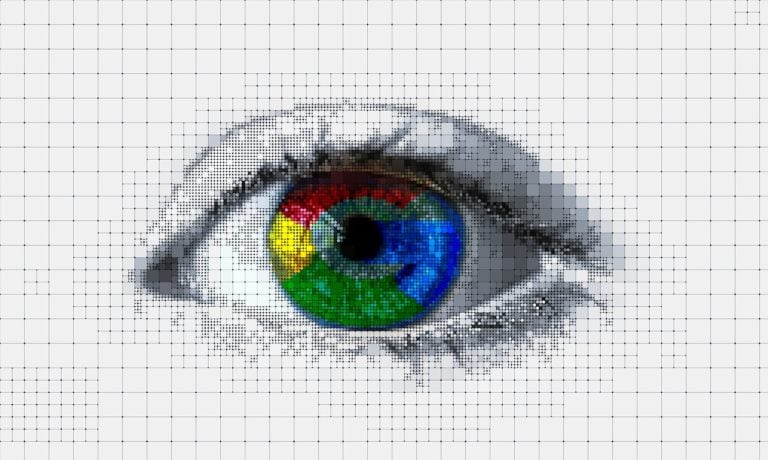 Much of the debate around user privacy lately has mainly been centered around Facebook. Now, Google is being investigated for allegedly tracking Android phone users. The allegations of Google tracking Android users surfaced after Oracle claimed that the search giant might be harvesting gigabytes of data from the smartphones.
Now, the Australian competition and privacy regulator are investigating Oracle's claim that data from the Android devices tell the location of a user to Google, even if the location services are turned off, or even if there is no SIM in the smartphone. The software company also claims that the search giant gets detailed information on people's searches and surfing from the Android devices.
Since Google has mapped the IP addresses, wifi connection points and mobile towers, it can get the information about where a device is connecting or is attempting to connect. This way, Google tracks Android users without using the phone's location service, the software company claims.
What Value Investors Can Learn From Walter Schloss And Ben Graham Today
Walter Schloss isn't a name many investors will have heard today. Schloss was one of the great value investors who trained under Benjamin Graham and specialized in finding cheap stocks. His track record was outstanding. In Warren Buffett's 1984 essay, the Super Investors of Graham-and-Doddsville, he noted that between 1956 and 1984, Schloss's firm returned Read More
Also, Android phones include barometric technology, which uses air pressure to know a person's location in a high-rise building. For instance, using barometric pressure readings, the search giant can track which level of a shopping mall you are on. Then, by using this data with your coordinates, the search giant can know the shops you visited. All this information it shares with the advertisers to report how online ads have helped in increasing store visits.
Oracle further claims that this data transfers to Google, which could be up to gigabytes per month, and is being paid by the users themselves. Meaning, users are paying their service providers for transferring the data to the search giant. Presently, a gigabyte of data costs about $3.60-$4.50 a month. So, considering there are about 10 million Australian Android users, the amount comes to between $445 million and $580 million a year, notes The Daily Telegraph.
Similar allegations first surfaced in November of last year, but the source of the information was not known then. Now, Oracle has come out in the open by repeating the same allegations to the Australian Competition and Consumer Commission (ACCC) in a presentation. The ACCC was already investigating Google and Facebook's impact on the advertising market.
David Vaile, chairman of the Australian Privacy Foundation, notes that the search giant started such tracking for its Street View surveying, and now, it is being updated with the volumes of data that the Android users are sending back.  According to Vaile, both Google and Facebook are in the commercial surveillance business, and selling services for advertising is the foundation of their business model. Further, the expert said that both of the tech firms are skilled in manipulating and using the legalities in their favor.
"Their initial approach is to ignore any potential breaches of privacy and, as we have now seen, when people notice, their approach is to ask for forgiveness," Vaile said, according to The Guardian.
Though the search giant says that it tracks user data only after a user has consented, all Android users know how such consent is obtained. "When you use Google services we may collect and process information about your actual location," says Google's privacy policy. Also, its policy is silent on Google tracking Android users data in the background even when the Maps are not in use.
Google says it is always focused on protecting user data and making its products better. Further, referring to My Account in the settings, it says that users have full control over their data and how it can be used.  Google tracking Android users with help from nearby cellular towers was confirmed by the company itself last year. However, at the time, the search giant assured that they would soon end such practices. There is no evidence if the search giant has ceased such practices, or is still continuing with it.
If you are wondering why Oracle is involved in all this – Google and Oracle have not been on the best of terms over the past few years. Since 2012, both have been involved in a major patent dispute over the use of Java in Android.
Talking of Oracle's presentation to the Australian regulators, the search giant says the software company is itself a major player in the harvesting of user data, according to Fortune. "Like many of Oracle's corporate tactics, this presentation is sleight of hand, not facts, and given that Oracle markets itself as the world's biggest data broker, they know it," Google said.