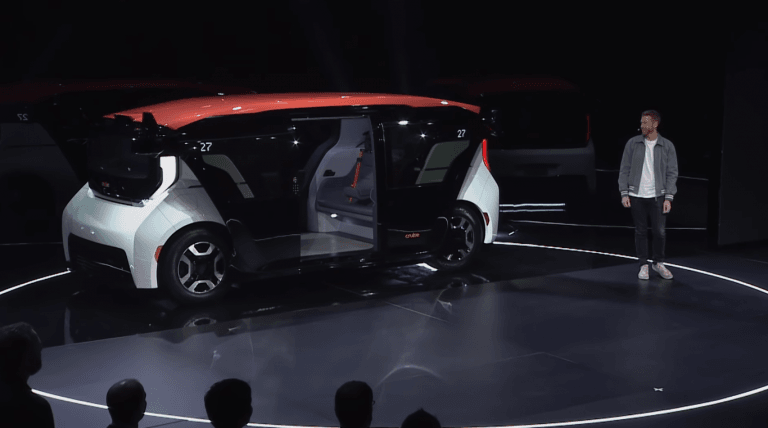 In the hysteria associated with the runup in the price of Tesla Inc (NASDAQ:TSLA), the significance of last night's presentation by General Motors Company (NYSE:GM)'s autonomous driving subsidiary Cruise has not received the attention it deserves.  The Origin vehicle the company introduced has leap frogged Tesla as the future of urban transportation.
The UN reports that currently about 55% of the world's population lives in urban areas.  It projects that the figure will rise to 68% by 2050.  Most of those people, furthermore, will be moving to major cities that are already congested and often polluted.  As the migration to major cities continues, the GM model looks like the future of individual transportation.  Here are some of the reasons why GM's approach is likely to be the best way forward.
Q4 2019 hedge fund letters, conferences and more
Gates Capital Management Reduces Risk After Rare Down Year [Exclusive]
Gates Capital Management's ECF Value Funds have a fantastic track record. The funds (full-name Excess Cash Flow Value Funds), which invest in an event-driven equity and credit strategy, have produced a 12.6% annualised return over the past 26 years. The funds added 7.7% overall in the second half of 2022, outperforming the 3.4% return for Read More
GM vehicles vs Tesla
The Origin vehicle maximizes passenger miles per unit of energy consumed. This not only reduces cost but has all the ancillary climate and pollution related benefits.
The design of the vehicle is ideal for people moving around cities with packages or even bicycles and scooters. It will be available day and night when people need it.
The GM vehicles will reduce traffic congestion in the city and improve safety. Crowded streets like those in New York and Los Angeles lead to lost work time, driver aggravation and tension, and added danger for all including pedestrians.
Too much precious urban space is dedicated to parking, either on the streets or in buildings. A typical private car is parked approximately 95% of the time.  The GM vehicles solve that problem.  They are on the road, as needed, 24/7 except for downtime for service and charging.  Each Origin vehicle in use reduces the demand for parking by a factor of 20.
The design of the GM vehicles is helpful to low income people. One response to climate change, particularly in my home state of California, has been to subsidize personal ownership of electric cars from general tax revenues.  In many cases, this amounts to providing grants to wealthy people who buy electric muscle cars.  The GM solution does not require personal ownership, nor does it involve subsidies for the rich.
The GM vehicles employ cutting edge self-driving technology. That technology is particularly beneficial to low income people, who cannot afford the costs of maintaining a car, including insurance, and the elderly who may no longer be capable of driving.  Lower income people are also less likely to have driving skills because they have never owned personal vehicles.
The Origin vehicle is cleverly designed to make it possible for passengers to work comfortably while they move around the city. The steering wheel and rear-view mirror have been eliminated to increase space and visibility and make room for more passengers.
What holds true in the United States is even more true in much of the developing world where people are poorer, and cities are often more congested and polluted. I suspect the GM model will be applauded in the major cities of China and India.
Auto stock analysis
From an investor perspective, the announcement makes GM's stock look like a steal in comparison to Tesla.  Whereas as Tesla trades at sky high multiples of earnings, revenue, and cars manufactured, GM is trading at a P/E multiple of less than 6.  In previous posts, I said that Tesla's valuation could be rationalized only if the company represented the future of auto transportation and its competitors were Blackberrys of the past.  I criticized companies like GM for not be sufficiently far sighted and creative, thereby allowing Tesla to look like the company of the future.  It is time to eat my hat on that criticism.
Last night's announcement suggests to me that GM has leapfrogged Tesla and is putting itself in a position to be a leader as urban transportation moves beyond personal cars.  One caveat, however, is that the Cruise Origin has yet been released for real world testing and there is no firm date for availability. Tesla has had electric vehicles on the road with some type of self-driving capabilities for years.
Tesla's future
No doubt Tesla has learned and benefitted from this experience.  Nonetheless, the key innovation is not putting electric motors and batteries in cars but rethinking the entire auto transportation model to be more efficient, more environmentally friendly, supportive of a better urban environment, and more helpful to lower income people around the world.  GM's presentation was astonishing in that respect.  Kudos to GM.
In my earlier post, Is Tesla a Tech Company?, I suggested that one of the reasons Tesla has been give the "tech" badge (and valuation) is that because it touts autonomous driving capabilities, while GM is portrayed as a dinosaur stuck in the past. However, with the impressive release of the Cruise Origin, that situation is reversing.  It is GM that has a more creative view of the future of transportation.
Finally, as Tesla's stock price approaches $600, an investor might consider selling Tesla to buy GM, but any investor contemplating that trade should not underestimate the impact of momentum.  The behavior of the price of Bitcoin, which has no discernible fundamental value, shows that price increases can take on a life of their own as investors buy in the anticipation of future price increases.  That strategy works well – until it stops working at all as Bitcoin history demonstrates.