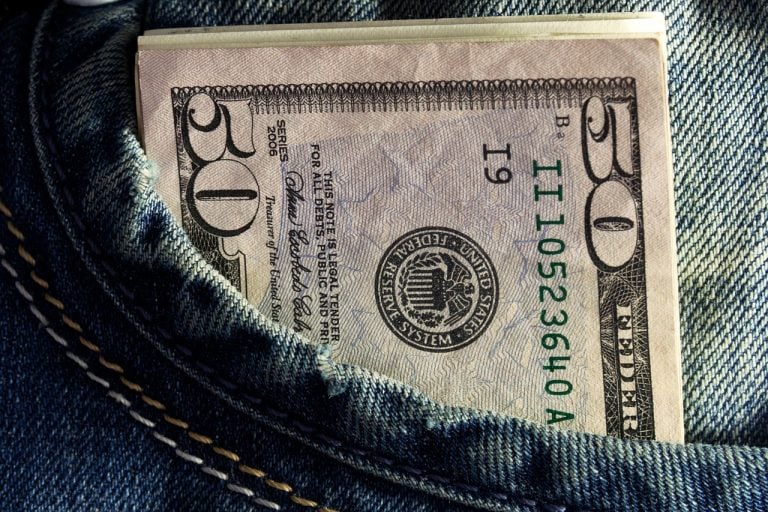 Who are calling the shots in the financial world? It turns out, the young members or so called Gen Zers are smarter about money compared to their older counterparts.
Born between the mid-1990s and late 2000s, the Gen Zers are the post-millennials—teens, recent college graduates, and newbies at the workplace who are shaping up to be leaders when it comes to their own finances. New figures and studies show that despite their young age, Gen Zers are more interested in saving money and are savvier about how to do it.
Q3 2019 hedge fund letters, conferences and more
Carlson Capital Tells Investors: Twitter Still Has Tremendous Upside [Exclusive]
Carlson Capital's Double Black Diamond Fund returned 85 basis points net in August, bringing its year-to-date net return to 4.51%. According to a copy of the fund's September update, which ValueWalk has been able to review, its equity relative value and event-driven strategies outperformed during the month, contributing 131 basis points to overall P&L. Double Read More
By Making Smarter Decisions
A 2018 survey by the National Society of High School Scholars (NSHS) found that by saving early, Gen Zers are saving money at a higher rate than older generations did at their age. The survey, which profiled more than 16,000 Gen Z students, said that 35% plan to start saving for retirement in their 20s. Another 10% started saving as teenagers. A quarter of the respondents were already in college, and nearly half were 18 years of age or younger.
Gen Zers grew up in uncertain times and watched their parents and older siblings take on massive debts all while struggling to find stable, well-paying jobs. These formative experiences make them want to get the most out of their money. Gen Z is all about planning and building their financial futures.
Gen Zers On Healthy Saving and Spending Habits
The youngest generation is doing well in saving for long-term goals. The NSHS survey showed that Gen Zers are the least likely working-age group to have a debt of any form, including overdrafts, credit cards, and loans from family and friends. They'll do anything to avoid debts and are willing to forego splurges to boost their savings.
By getting a head start on financial literacy, Gen Z is being more economical about getting a college education. Unlike millennials who prefer to attend the best and most expensive schools, Gen Zers want to pay their way through school as much as possible to avoid borrowing and save on tuition.
The NSHS survey found that 88% of the respondents seek grants and scholarships to help pay for college costs. Many are also getting jobs to cover college costs. Almost half of them—or 49%—say they are contributing to their college tuition through personal savings, while 71% plan to pay for college with the money they will earn from working.
Being serious about money matters sets Gen Z up for high career expectations and goals. Most of them are just entering the workforce but already value high-paying jobs and companies with substantial benefits. Around 71% say they will go for a well-respected company that prioritizes work/life balance.
Besides retirement, college education, and career goals, what else are the Gen Zers setting aside hard-earned cash for? According to mobile money management app Current, Gen Z's savings goals include buying a new phone, buying their own cars, saving up to $2,500 or more, and building an emergency fund. Young as they are, they are already keeping track of their spending and minimizing short-term buying to achieve long-term financial goals.
Budgeting Made Easy by Digital Wallets
The younger generation is increasingly becoming budget-conscious, and Gen Zers turn to digital tools like budgeting apps and mobile wallets so they can cut costs like a pro. Unlike their older peers, tech-savvy Gen Zers are not afraid to explore and take advantage of mobile applications to help them save money on their daily purchases.
These tools come with encryption and tokenization to ensure that transactions are secure and that the Gen Zers' money and identities are kept safe.
Gen Zers mastered the art of making a budget—and sticking to it—by turning it into a game. By making budgeting more fun, they motivate themselves to achieve their financial bucket list and reap the rewards for doing so. Gen Z is all about finding great deals and business investments —they assess value for money and will always go for options that offer promotions, cashback, and perks.
Financial Power By and For Gen Zers
The youngest generation of spenders and savers is taking money matters into their own hands. With high hopes for their careers and futures, Gen Zers know that they need to stash away their hard-earned cash somewhere it will continue to do well. By spreading their money and opening different savings accounts, they can pay for home, emergencies, and retirement funds while building their wealth at a young age.
Gen Z is teaching us that the most crucial step is to start saving as early as possible and let compound interest work for you. You can do all that, minus the stress, by taking advantage of accessible digital tools. For Gen Z, nothing is more satisfying than achieving financial freedom by knowing where their money comes from and where it goes.