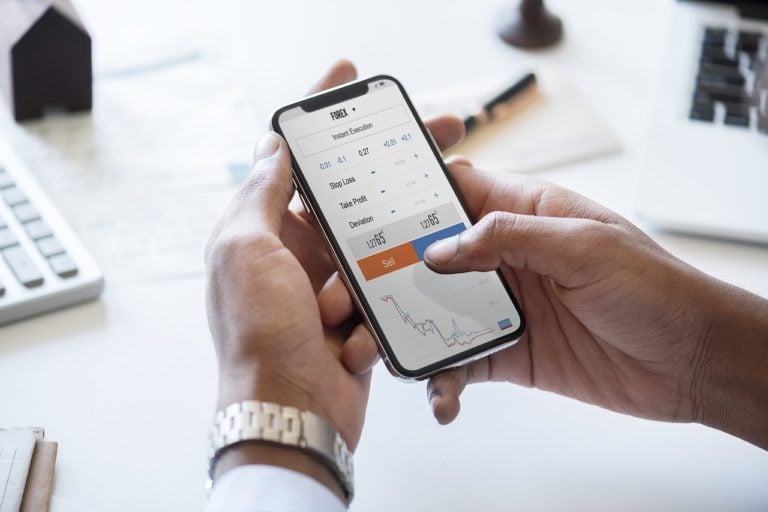 Frederick "Shad" Rowe talks at Google from May 30th 2018. Fredrick is a long-only consumer focused investor with a stellar track record over 3 decades. In this talk, Shad shares stories from his days as a short seller in the 80s, his model of three stages of a company, the philosophy of better-faster-cheaper, and the art of customer focus.
Video and informal transcript below
This Crypto Hedge Fund Manager Thinks The Crypto Winter Is Almost Over
When the Great Financial Crisis hit in 2008, the pseudonymous Satoshi Nakamoto published the first paper on bitcoin, proposing a new financial system that didn't depend on "trusted" third parties. However, today's crypto ecosystem has diverged so far from the original intent of cryptocurrency set out in that paper that it's virtually unrecognizable. Now we're Read More
So after you give up short selling you move on to finding small local companies in Texas and Nevada actually in the time that Goodwin said the airlines are also small. Coming home after nons we had three and then four airplanes. So I really thought about it the airlines. There's something about advertising it's a little bit of my father and I sort of set up some things on those lines in and out I find that one kind of door leads to another and everything's kind of connected we're all connected. And so from my father and you are much more friendly toward now than I was when you were alive.
Unfortunately you could get you get a feel for different business. So in the shorts would eventually turn into long that I bought back.
Was short Deghati big group in 1991 and then covered 90 to cover 91 and you know buying it and then on it and then Southwest Airlines did very well. So when did you buy a first shares of Southwest in 1974 1974. The baton is about them. I still have them and you still have the same shirt. No no no no. I'm yours
I sold them the event that the stuff is very valuable. You know how much the revenues have compounded by the stock price based on to buy it. I was probably at 27 percent or Hege 20 percent at 30. It is amazing. What was it about Southwest that got your attention when the more Muzi the same guy that was central airlines. So I felt like I knew him.
And it was obvious to me that they were doing some better faster cheaper they were flying between Dallas and San Antonio and Houston on a tight schedule and doing it for not much for the price of a bus ticket. So the traffic was expanding there were stimulated market it was growing and they did that everywhere they went on dates and and now they have gone abroad. And you know it's a it's a better story.
They have one airplane that they fly through an engine out. That's all the news and I meant it was just a once in a lifetime kind of deal. An airline is very needed because there's only really never has job loss in all these years later. It broke all the time but they didn't put their customers purchase there put themselves first and their flights to the UK and they treat everybody well. So around 15 years ago I learned that you change your outlook again focusing on companies that can scan new things faster cheaper for the customer. Yeah.
How did this change happened and maybe give us a little tolerance for part of a you know a man out kind of feeling you know the owner stock company you're kind of second rate compared to the management. You know you don't always tell you the truth and they are manipulating you. But you know if you think the companies really does some the stakeholders for the shareholders for the customers and for themselves you feel a lot better about it. So you know you feel and feel better about investing in a company like that and some better faster cheaper and for not to the customer and to the delight of the customer and be on the scale that it works.
Another thing that I did I did tell the group I told you about work. Martin Sorrell just after he got fired he said that globalization is a misnomer that the better word is Americanization. People all over the world really want to live the way we do here. You believe that there's something to it and some of it is success here can be a success elsewhere. And that's certainly been the case in airlines because of Starbucks. It's you know Amazon all these companies operate throughout the world. And you know he's talking about the Law of Large Numbers will you need to a stock as a large number because there are a large number of people in the world the large number of square miles of cover and you've got to get out there for someone to you do it.
I think these big companies have a huge advantage now that the big cumbersome oafs like they used to be. They're they're really big and strong and powerful and it is a win win win. So following up on that chat recently I think you wrote about the necessity of large numbers not that large numbers and I just needed to compete but to actually succeed. Right. So can talk to us a little bit about that. Why do you think that necessity and maybe give us an example of a company that you think has efficiently going for it. What about Google gateway. But all of them really you know Southwest Airlines down there is going to Mexico they're going in the Caribbean.