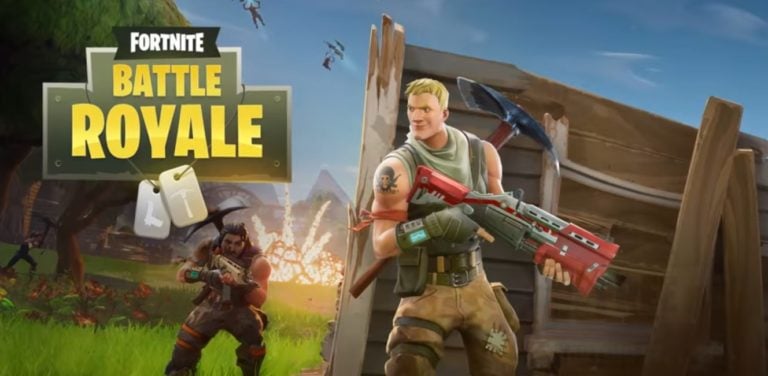 Epic Games has taken Fortnite servers offline for the crucial v7.20 update. The downtime is supposed to last at least a couple of hours, but players might have started noticing glitches, problems with booting, and reduced performance well before the scheduled maintenance began. If you are wondering what to do while the Fortnite servers are down, you can check out the v7.20 patch notes to see all the new features coming with the update.
Fortnite servers should be back up soon
Even before Epic Games released the patch notes, we had a fair idea of what new features we were going to see with the update. Driftboard doesn't appear to be part of the new update. The developer removed it from the game right before Christmas, and there is no clarity when it is coming back.
Downtime for the v7.20 update has begun! Sneak over to the patch notes to peep at what's new. https://t.co/rk95pMkUQJ

Gates Capital Management Reduces Risk After Rare Down Year [Exclusive]

Gates Capital Management's ECF Value Funds have a fantastic track record. The funds (full-name Excess Cash Flow Value Funds), which invest in an event-driven equity and credit strategy, have produced a 12.6% annualised return over the past 26 years. The funds added 7.7% overall in the second half of 2022, outperforming the 3.4% return for Read More

— Fortnite (@FortniteGame) January 15, 2019
Gamers shouldn't worry about Fortnite servers going down because it's a scheduled maintenance and Epic Games had told fans about it well in advance. The company usually carries out maintenance around this time on a Tuesday. Later this week, Epic Games is expected to introduce a new set of challenges as we enter Week 7 of Season 7.
New features and bug fixes
The v7.20 update brings a bunch of new features – the biggest of them being a Scoped Revolver. It will help people who don't have a sniper rifle to "hit precise shots against enemies." You can get it from supply drops, or spot it lying around on the ground, or from vending machines.
The new update brings back the Glider Redeploy feature that lets players reuse the glider a set number of times. You will be able to see how many uses are left and when it would disappear. You can find them on the map, in vending machines, loot chests, and through Supply Llamas. Epic Games said the goal with the gliders was to "provide mobility and utility" in a balanced form. The gliders have ten charges, but players won't have to use them when launching from Rifts-to-Go, a pad, or during respawn.
The v7.20 also has a new limited-time mode called One Shot. It has low gravity and the only weapons are sniper rifles and hunting rifles, and bandages are the only healing item. Each player will spawn with 50 health, and they can heal only if they find bandages.
It brings a bunch of other tweaks and bug fixes. The Minigun now has an updated audio and an overheating mechanic. Overheating occurs after about six seconds of continuous fire. Epic Games has also changed the color of balloons and stink bomb from Epic to Rare. The developer said the weapon first-shot accuracy now works while on ziplines and within icy feet.
The developers have reduced the reticle center dot on scoped rifles. It should fix the problem where it appears you are on the target but still miss the shot. The update fixes a bug that could cause you to lose the ability to switch weapons when firing a grappler. It fixed balloons that were not popping by explosions. Also, players will no longer get credit for a "No Scope" in the elimination feed if they used a scope to eliminate a player. Check out the full patch notes to see all the bugs that have been fixed.
Are you excited about the new Fortnite features? Let us known in the comments below.