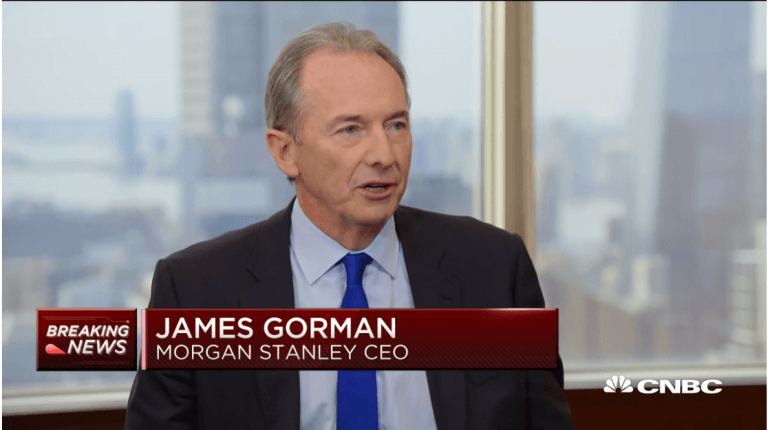 The big news of the day is that Morgan Stanley (NYSE:MS)  is buying E*Trade Financial Corp. (NASDAQ:ETFC) in a $13 billion deal. The merger is continuing a clear trend of consolidation in parts of the financial services industry that primarily impact non-institutional customers. The acquisition is sure to get the attention of antitrust regulators and consumer/investor advocates. Timothy LaComb, attorney at MoginRubin, LLP discusses the ramifications of the merger deal. Timothy's legal practice focuses on antitrust, unfair competition, and complex business litigation, particularly as they relate to mergers and acquisitions. He has specific expertise within the financial services sector.
Timothy LaComb, MoginRubin, LLP comment on financial services industry consolidation

"Although this merger appears largely complementary and does not raise readily apparent antitrust red flags, it continues an unsettling trend of consolidation in parts of the financial services industry that mostly affect non-institutional customers. As margins continue to decrease with the implementation of pro-consumer policies (i.e., zero commission fees), large firms are attempting to protect profits by acquiring investor-customers and revenue generating assets (i.e., retail bank deposits) from smaller rivals.
This is a major reason behind Charles Schwab's acquisition of TD Ameritrade, and also why some industry analysts have been predicting an E*Trade acquisition since last fall. This trend is also likely to continue as long as disruptors like Robinhood find ways to offer lower prices and preferred services compared to the legacy firms or to reach younger audiences. Regulators should therefore act with heightened awareness of creeping consolidation and block mergers or implement other remedies, preferably structural remedies, to ensure competition is preserved in the retail financial services industry."
Mohnish Pabrai On Uber Cannibals And Henry Singleton
At the end of October, the value investor Mohnish Pabrai gave a presentation and took part in a Q&A session at Boston College and Harvard Business School on the Uber Cannibal Investor Framework, which he has developed over the past decade. Uber Cannibals are the businesses "eating themselves by buying back their stock," the value Read More
What do you think about the deal? Who will be acquired next? Tell us by sounding off in the comments section.