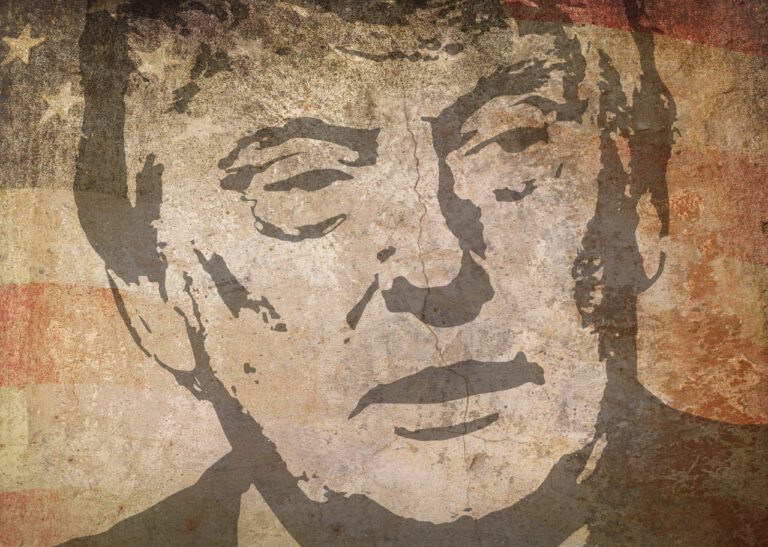 Despite Concerns, Senate GOP Rubberstamp Trump's Extreme Fed Board Nominee Judy Shelton
Q2 2020 hedge fund letters, conferences and more
Senate GOP Advances Judy Shelton's Nomination
WASHINGTON, D.C. – After previously expressing concerns over the fringe-right views held by Trump Fed Board nominee Judy Shelton, Republican members of the Senate Banking Committee predictably fell in line and unanimously advanced her nomination today. Shelton doesn't just want to return to the gold standard, an idea roundly panned by respected economists.
Gates Capital Management Reduces Risk After Rare Down Year [Exclusive]
Gates Capital Management's ECF Value Funds have a fantastic track record. The funds (full-name Excess Cash Flow Value Funds), which invest in an event-driven equity and credit strategy, have produced a 12.6% annualised return over the past 26 years. The funds added 7.7% overall in the second half of 2022, outperforming the 3.4% return for Read More
Judy Shelton has suggested holding an international summit on monetary policy at Trump's Mar-a-Lago golf resort, an Emoluments Clause-flouting arrangement that would once again come at U.S. taxpayers' expense. Shelton wants to privatize the Postal Service to the detriment of rural America and also once exclaimed that she is "tired of the criticism… even among Republicans" that "Wall Street greed, or predatory lending" led to the financial crisis.
"Conservative committee members pulled a 'Susan Collins' today: after voicing concerns over the latest extreme Trump nominee, they voted for her anyways," said Jeremy Funk, spokesman for Accountable.US. "It's now on the rest of the Senate to recognize the folly of allowing someone obsessed with returning to the gold standard to oversee the nation's monetary policy -- and someone who's already cooked up ways to put money directly into President Trump's pocket.
Someone who believes Wall Street and predatory lenders were totally blameless for the financial crisis that leveled the economy in 2009 would not be a reasonable voice advising the Fed Chair during the current recession. The full Senate should immediately reject the Shelton nomination."
What You Need To Know:
If Confirmed To The Federal Reserve, Judy Shelton Could Be "On A Glidepath" To Replace Jerome Powell, Who Trump Has Called An "Enemy" Of The United States, As Chair Of The Central Bank.
In November 2009, Just A Month After Unemployment Peaked As A Result Of The Financial Crisis, Judy Shelton Argued, "I Am So Tired Of The Criticism […] Of Wall Street Greed, Or Predatory Lending" And Claimed, "We Over-Tax People, We Over-Burden With Regulatory Requirements." 

Milton Friedman, A Nobel-Winning Economist Who Himself Held Once-Fringe Views, Said Of Shelton's Work: "'It Would Be Hard To Pack More Error Into So Few Words.'" 

Judy has Likened The Federal Reserve's Power To Soviet Planning, Saying, "'We Might As Well Resurrect Gosplan.'"
Shelton Wrote That The U.S. Government Should Sell-Off Its "Numerous Federal Land Holdings," Including Public Lands, In Order To "Expedite The Achievement Of A Balanced Budget." At Her Nomination Hearing, She Was Lambasted For Her Views On Selling Public Lands And Public Assets.
Shelton Said Two Economists Who Saw The New Deal As On "The Same Spectrum As Nazism And Communism" Were "Two Such Respected Voices In Austrian Economics."

She has Retweeted Condemnation Of The G-7's "Social-Justice Bromides" And Praise For Margaret Thatcher Having "No Truck With Identity Politics."

Shelton On The Federal Reserve's Legally-Required Responsibility To Maintain Full Employment: "'I Don't Know That That Is Really The Fed's Job.'"

Former Treasury Secretary And National Economic Council Director Lawrence H. Summers Has Called Shelton A "Dangerous" Appointment Who "Falls Well Below" Trump's Other Failed Federal Reserve Picks.
She has "Ditched Lots Of Supposedly Deeply Held Beliefs To Pander To The President," Even Reversing Her Positions On Key Federal Reserve Issues.
Shelton Has Suggested That Trump's Mar-A-Lago Resort Should Host A Potentially Historic Monetary Policy Summit.
Shelton Has Suggested Privatizing The Postal Service—"The Most Popular Government Agency Of All"— And Risking "Immense Price Increases" And Possibly Even "Constitutional Issues."