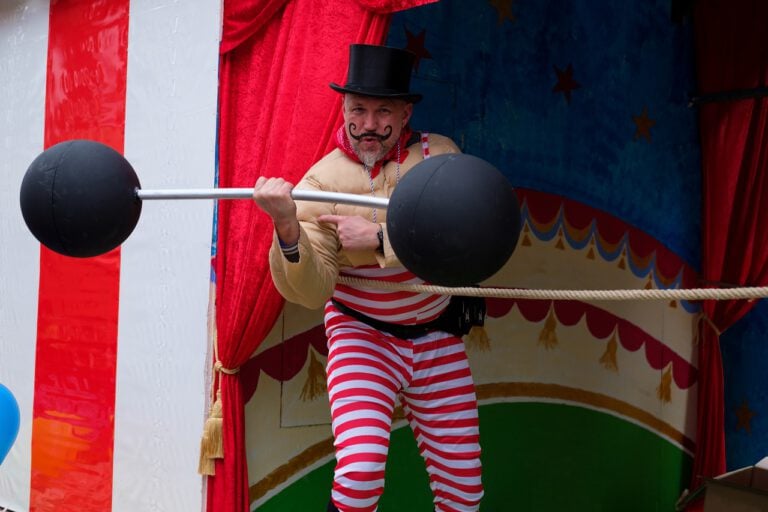 Truth be told, I am the very last person who should have been scammed by a fake product on Facebook. I've been in law enforcement for most of my adult life. I've worked with federal agencies and have long practiced as a private investigator — with over a dozen years' experience in cybersecurity issues.
Nonetheless, I did fall victim to one of these scams and now I'm committed to making sure it doesn't happen to you.
The "Fakeness" Of Facebook
Over the past few years, we've all been inundated with news of Facebook's unwillingness to screen out fake political ads. After all, this "free" social network has to make money somehow and ad revenue — regardless of its source — is big business.
This Clean Energy Hedge Fund Has Solid Returns In 2022 And Uses Amazon As A Precedent
Electron Capital returned 3.1% for October, bringing its year-to-date return to 8.3%. The MSCI ACWI gained 6% for October, raising its year-to-date return to -22.3%, while the S&P 500 returned 8% in October for a year-to-date loss of 18.8%. The MSCI World Utilities Index was up 2.7% for October but remains down 13.5% year to Read More
Aside from the political ads, however, there's a dark and dangerous form of fake advertisement that impacts every single user, even if they don't pay attention to politics. I'm talking about the daily bombardment of product advertisements you see as you scroll through your news feed. Don't kid yourself. Those ads are intended just for you. Facebook closely monitors your profile, interests, and interactions before it decides exactly which advertisers will reach your screen.
My Advertising Feed
Given my background, it is no surprise that Facebook presented me with ads from a company selling a specialized trouser used for concealing firearms. One day, as I scrolled through the latest "news," I was presented with an ad like this one. As someone who often has to carry a concealed weapon for work, I was immediately interested. I took the time to watch the company's video and quickly ordered two items. Or, at least I thought I did.
After putting in my credit card information to pay for the items, I sat back and excitedly waited for them to arrive. Two months passed and I still hadn't received anything. Eventually, I contacted my credit card company and lodged a formal complaint in order to get my money back. I was steamed, to be sure, and it got me thinking about what could have possibly gone wrong with my order.
An Investigation Ensues
Word to the wise: you should never scam a private investigator. Still reeling from the ordeal, I undertook my own investigation into the company that had made such great promises in their Facebook ad. I quickly determined that despite the fact that the company took my money and never delivered a product, they were still actively advertising on Facebook and Pinterest.
With a little more digging (which, admittedly, I should have done in the first place), I learned that the company had numerous complaints filed against it with the Better Business Bureau. Additionally, there were several 1-star reviews lodged with Google. After reading those reviews, it became abundantly clear that the company made a habit of collecting money without ever delivering a product.
In fact, complaints about non-delivery from this company date back to at least 2013.
Fake Products On Facebook: Who Is This Sham Organization?
The company that advertised on Facebook is a Florida corporation called "Strykr Tactical Gear, Inc." (FEIN No. 46-1121485). Stryker has been registered as a corporation since 2012 and has a purported office location at 2000 E 12th Ave #3492, Tampa, Florida 33605. Its registered agent and CEO is a guy named Matthew Ratto.
Not one to let sleeping dogs lie, I decided to look into Mr. Ratto's history. His LinkedIn profile can be found here. According to his bio, "STRYKR Covert Carry Systems provides conceal-carry solutions for Federal Agents and Special Operations Forces conducting 'low visibility operations' missions. STRYKR Covert Carry is an ideal solution to traditional conceal-carry methods providing it's Patent Pending one-handed, one-motion, snag resistant draw, built into garments and accessories. The STRYKR system gives operators the ability to carry greater firepower and rounds in conceal-carry mode without bringing attention to themselves… or the mission."
He then listed the company's website: http://www.strykrusa.com.
Here's what else we know about Mr. Ratto:
His full name is Matthew Perry Ratto. He was born on December 19, 1970, making him just shy of 50 years old. He has other companies, among them: Basecamp Branding (no longer active) and Covert Tactical Systems, Inc. All of his companies were formed between 2016 and 2019.
Mr. Ratto has a Florida driver's license. He also has an 1800 square-foot, 3-bedroom, 3 bath home located on Shipwatch Circle in Tampa, Florida. Zillow describes the home as being "upscale" and "on the water," with a value of $572,685. Apparently, despite his inability to fill orders for which he has been paid, Mr. Ratto isn't doing too bad for himself.
Like other consumers who have complained about Strykr online, I tried to call the company at its listed phone number of 888-366-6299. Each time, I get a pre-recorded message. To date, no one has returned my messages to address my complaints or to address the non-delivery of my items.
3 Lessons To Be Learned From My Experience With Fake Products On Facebook
Unfortunately, there is no real upside to all the investigation I performed relating to Strykr and its CEO, Matthew Ratto. Ultimately, my experience serves as a good reminder to always remember these three things when ordering products from a Facebook advertisement or other online venue:
#1: You should always check out product and company reviews before you order anything online. If possible, look for reviews outside of the website you're ordering from (so, for example, if you're looking to order direct from a Facebook ad, look for reviews on other websites like Amazon or Google).
#2: Remember that Facebook is notorious for allowing fake products to be sold on its site. It basically allows any advertisement in exchange for advertising dollars. So, buyer beware!
#3: Any time you purchase a product online, you should pay with a credit or debit card that allows you to dispute the purchase and get a refund of your money.
Sadly, my experience with ordering products from Strykr was not unusual. If you have had similar experiences with online purchases, we'd love to hear about it.