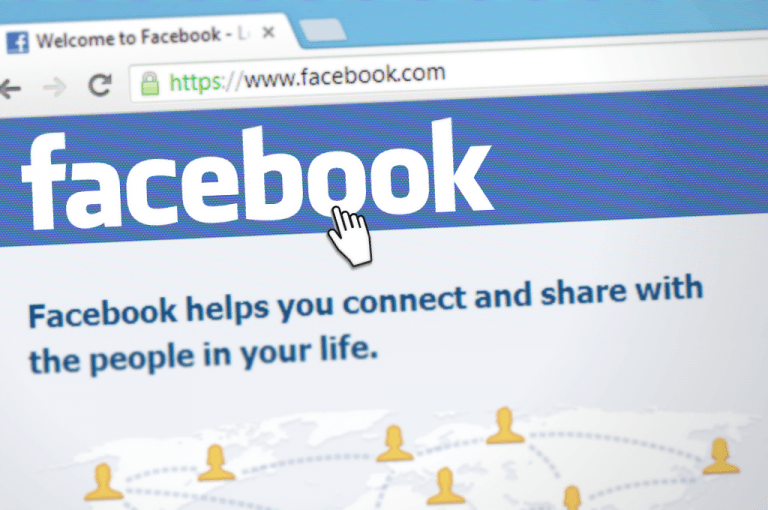 Terrifying tales of white vans that have to do with kidnapping and organ trafficking have always been hard to confirm and were often used as a tool to scare parents and children who venture out alone. Now, a scary Facebook white van rumor has spread across the aforementioned social media network, with various posts about possible kidnapping of young girls, sex and organ trafficking, as reported by CNN Business. According to the publication, a series of viral Facebook posts about mysterious white vans have spread across the site using Facebook's algorithms.
It's no secret that social media networks can easily spread propaganda and strike paranoia among users, and Facebook, being the father of most of today's social media platforms, is no exception to that. People read the posts and become paranoid, claiming they see suspicious white vans that are responsible for women kidnappings. The terrifying and terrorizing rumors have gone so far that Baltimore's Mayor Bernard "Jack" Young issued a warning about the dangers of white vans.
[email protected] says, "we're getting reports of somebody in a white van trying to snatch up young girls for human trafficking and for selling body parts.

Gates Capital Management Reduces Risk After Rare Down Year [Exclusive]

Gates Capital Management's ECF Value Funds have a fantastic track record. The funds (full-name Excess Cash Flow Value Funds), which invest in an event-driven equity and credit strategy, have produced a 12.6% annualised return over the past 26 years. The funds added 7.7% overall in the second half of 2022, outperforming the 3.4% return for Read More

Adding, "it's all over Facebook" & "that's something that our police officers are aware of because its been reported." #WBAL pic.twitter.com/k1y1o96z7T

— Vanessa Herring (@VanessaWBAL) 3 December 2019
"Don't park near a white van," Baltimore Mayor Bernard "Jack" Young said in a TV interview on Monday. "Make sure you keep your cellphone in case somebody tries to abduct you."
Interestingly, the mayor said that he issued this warning based on the Facebook posts, which may not be credible in their entirety, rather than communicating with the Baltimore Police department. He added that the warning posts are spread "all over Facebook."
However, according to the Baltimore Police Department, there were no "reports of actual incidents." Matthew Jablow, from the Baltimore Police told CNN Business on Tuesday that the department is aware of the growing, ever-spreading Facebook posts, but that there were no actual reported attacks from anyone in white vans.
The Facebook white van rumor has indeed caused paranoia and fear across the social media, but there is no evidence of such vans being seen in action, at least in Baltimore. As per CNN Business, unconfirmed reports indicate that there are white vans in Baltimore and other cities in the U.S., with Facebook posts being shared hundreds of thousands of times on Facebook throughout the last few weeks, being seen by millions of users, and according to Click on Detroit at least one legitimate white van driver has been harassed as a result of rumors that have been spreading across the U.S.
Baltimore City Councilman Kristerfer Burnett, co-chair of the Baltimore City Human Trafficking Collaborative told CNN Business that he's worried about all the panic rising because of the vans as a result of a Facebook white van rumor, and that it could be used to raise paranoia and distract users from a wider threat of human trafficking.
"We need to make sure accurate information is out there especially because Baltimore is a hotbed of human trafficking in the country," Burnett said.
The Facebook white van rumor also reached Georgia, where police are even investigating suspicious reports of white vans, and the public was requested to contact 911 instead of posting reports on Facebook.
This is not the first time suspicious reports of white vans has surfaced. As CNN Business reports, the reports have been going on since 2016 when a woman warned the public about a white van outside her home, adding that people should be more careful as there was a "guy in a white van kidnapping kids."
However, when she was contacted by the publication, the woman said that her claims had no specific evidence to back them up. However, she said that she heard the rumor "plenty of times" and that the sole intent of her message was to warn her friends with children about the threat of the white vans. Even though her posts barely received any feedback, there were a lot of posts about white vans in Baltimore over the last months that became viral on both Facebook and Instagram, another company owned by Facebook.