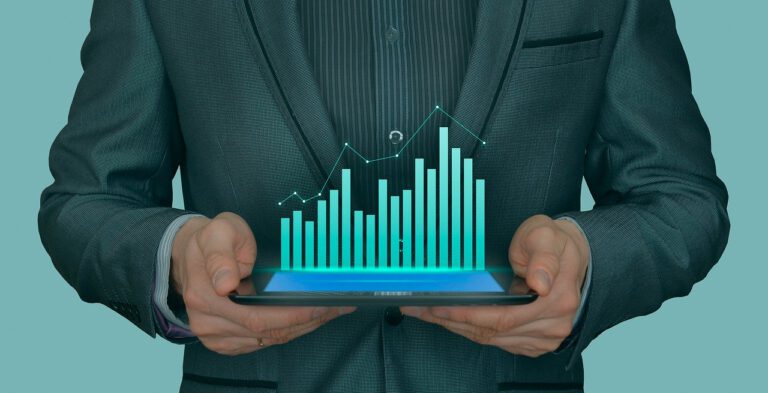 The King Report January 21, 2021 Issue 6431

Q4 2020 hedge fund letters, conferences and more
ESHs And Stocks Rally
ESHs commenced a rally during the Nikkei's 2nd Session that took ESHs from a low of 3788.50 at 23:22 ET to 3847.25 at 13:32 ET.  Netflix's surge in subscribers, the VIX expiry and the coming BoJ and ECB Communiques were the major factors in the rally.
[Exclusive] ExodusPoint Is In The Green YTD Led By Rates And EM/ Macro Strategies
The ExodusPoint Partners International Fund returned 0.36% for May, bringing its year-to-date return to 3.31% in a year that's been particularly challenging for most hedge funds, pushing many into the red. Macroeconomic factors continued to weigh on the market, resulting in significant intra-month volatility for May, although risk assets generally ended the month flat. Macro Read More
Trading models show that stocks usually rally sharply into central bank meetings and peak soon after communiques are released, especially when traders expect dovish rhetoric or more easy credit.
After a modest retreat into the VIX Fix, ESHs and stocks commenced another up leg after the VIX Fix. The rally pushed ESHs and stocks to minor new highs; the rally stalled within 25 minutes. After a modest retreat during the early moments of the final hour, ESHs and stocks labored to minor new highs. With fifteen minutes remaining in the session, selling appeared.
Biden Calls For Unity
Fox: Biden calls for unity in inaugural address: 'This is America's day' (After 4 years of 'resist'?)
@CBSNews: President Biden: "Politics doesn't have to be a raging fire destroying everything in its path. Every disagreement doesn't have to be a cause for total war. And we must reject the culture in which facts themselves are manipulated, and even manufactured…"  (Facts like Russian collusion?]
President Biden: "We must end this uncivil war that pits red against blue."  (Pray tell how?)
Former President Clinton, 74, appears to FALL ASLEEP during Biden inauguration
https://www.dailymail.co.uk/news/article-9169065/Bill-Clinton-appears-FALL-ASLEEP-Biden-inauguration.html
@toddstarnes: Fox News Channel's Registered Democrat, Chris Wallace, gushes with glee - calling Biden's speech the best inaugural address ever. Dude. Get a room.
"Not Even North Korea Would Say This": CNN Anchor Mocked for Unrestrained Fawning over Biden - "The contrast on display tonight was so stark. I mean, those lights that are just shooting out from the Lincoln Memorial along the reflecting pool, it's like almost… extensions of Joe Biden's arms embracing America."…  https://www.zerohedge.com/political/not-even-north-korea-would-say-cnn-anchor-mocked-effusive-fawning-over-biden
Biden to immediately crack down on fossil fuels, revoke Keystone XL permit
Biden's climate adviser said the president-elect will reverse 'more than 100' Trump-era policies
The new administration's crackdown on fossil fuels will include stopping the construction of the Keystone XL pipeline, reimposing a moratorium of coal leasing on federal lands, tightening fracking regulations on public lands; directing federal agencies to revise energy standards; and reinstating the Interagency Working Group on the Social Cost of Greenhouse Gases…
https://www.foxbusiness.com/economy/biden-administration-fossil-fuel-crackdown
Biden's Wall Street Backers Face New Threat From Warren
Democratic lawmakers are poised to crack down on the private equity industry
Private equity firms went all out for Joe Biden in the 2020 election, giving his campaign six times more money than they donated to President Donald Trump. That's not going to do them much good with progressive Democrats in Congress…
Sen. Elizabeth Warren (D-Mass.), private equity's biggest foe in Washington, will push for a sweeping set of reforms intended to stop what she calls "Wall Street looting." Sen. Sherrod Brown (D-Ohio), who supports Warren's plan and will be chairman of the Senate Banking Committee, is vowing to hold hearings and expects legislation aimed at the industry. Sen. Ron Wyden (D-Ore.) says he will scale back tax benefits as chairman of the Finance Committee that could have a significant impact on the companies' bottom lines…  https://www.politico.com/news/2021/01/19/elizabeth-warren-private-equity-459813
@CGasparino: Wall Street firms guidance from DC lobbyists is that @JoeBiden doesn't have votes for entire $1.9 trillion stimulus, will have to pare it back to essentials such as Covid relief, checks to individuals. Tax increases likely later in year
Biden's Swipe At Israel
@Kredo0: Biden Admin Changes U.S. Ambassador to Israel into "U.S. Ambassador to Israel, the West Bank, and Gaza" -- Day 1 policy shift signals new admin does not consider any parts of these areas as Israeli territory [One of Biden's 1st acts as president was to take a swipe at Israel.]
With a few hours of Biden's swipe at Israel, Team Biden rescinded the directive.
@JosephZernik: According to Israeli media, the flip back is the outcome of successful Israeli pressure. Amazing that such thing occupies US Dept of State on inauguration day.
@amuse: Israel threatened to expel the US Ambassador if President Biden didn't change the name of the Israeli ambassador back. Two thoughts: a) Biden's team made this change within an hour of taking control, b) Israel forced a retraction within two hours. Crazy.
With flurry of executive orders, Biden aims to undo major accomplishments of Trump administration - Newly minted president takes aim at border wall, directs the U.S. to rejoin the World Health Organization and Paris climate accord…the cessation of border wall construction along the southern U.S. border…Americans owing money on student loans can delay payments until Sept. 30…
https://justthenews.com/government/white-house/flurry-executive-orders-biden-aims-undo-major-accomplishments-trump
What are the 17 executive orders Joe Biden signed today?
https://www.thesun.co.uk/news/13801258/joe-biden-executive-orders-signed-trump-policies-reversed/
Gov. Cuomo plan would raise tax for wealthiest New Yorkers to 14.7%, highest combined rate in nation https://t.co/7Uwv2OhyG3
Positive aspects of previous session
Robust rally for ECB & BoJ Communiques
Nasdaq and the NY Fang+ Index soared on Netflix
The S&P 500, Nasdaq, Russell 2000, and DJIA closed all-time highs
Negative aspects of previous session
Bank stocks were weak; the Bank Stock Index dropped 1.79%; JPM declined 1.51%
Ambiguous aspects of previous session
What will Dems and Biden do to the economy?
First Hour/Last Hour Action [S&P 500 Index]: 1st Hour from NYSE open: Up; Last Hour: Down
Pivot Point for S&P 500 Index [above/below indicates daily trend to traders]: 3842.61
Previous session High/Low: 3859.75; 3816.22
ECB And BoJ To Release Communiques
Today – Traders are positioned to play for expected rallies after the ECB and BoJ release communiques and ECB chief Lagarde issued dovish statements.  The same trading models that compel traders to be long into central meetings and communiques advise traders to sell after press conferences that follow central bank meetings or after a communique if there is no ensuing press conference.
NY Fed: The Pre-FOMC Announcement Drift
We document large average excess returns on U.S. equities in anticipation of monetary policy decisions made at scheduled meetings of the Federal Open Market Committee (FOMC) in the past few decades. These pre-FOMC returns have increased over time and account for sizable fractions of total annual realized stock returns…
We document that since 1994, the S&P500 index has on average increased 49 basis points in the 24 hours before scheduled FOMC announcements. These returns do not revert in subsequent trading days and are orders of magnitude larger than those outside the 24-hour pre-FOMC window.  As a result, about 80% of annual realized excess stock returns since 1994 are accounted for by the pre-FOMC announcement drift… Yet, the average return on the S&P500 index from right before the announcement until the market close is essentially zero…
https://www.newyorkfed.org/medialibrary/media/research/staff_reports/sr512.pdf
Second half of January seasonal weakness begins today per Almanac Trader.  The S&P 500 Index's daily MACD turned back to positive on Wednesday's big rally.
ESHs are +7.50 at 20:30 ET.  Look for a reversal after the usual early US rally and Lagarde's presser.
Expected Earnings: UNP 2.24, TRV 3.19, BKR .17, IBM 1.79, CSX 1.01, INTC 1.11
Expected Economic Data: Dec Housing Starts 1.56m, Permits 1.605m; Jan Philly Fed Biz Outlook 11.3; Initial Jobless Claims 935k, Continuing Claims 5.3m; ECB Communique 7:45 ET, no policy change expected, ECB Prez Lagarde press conference 8:30 ET; BoJ Communique, no policy change expected
S&P 500 Index 50-day MA: 3682; 100-day MA: 3541; 150-day MA: 3442; 200-day MA: 3313
DJIA 50-day MA: 30,115; 100-day MA: 29,005; 150-day MA: 28,250; 200-day MA: 27,321
S&P 500 Index - Trender trading model and MACD for key time frames
Monthly: Trender is negative; MACD is positive – a close above 3920.04 triggers a buy signal
Weekly: Trender and MACD are positive – a close below 3517.42 triggers a sell signal
Daily: Trender and MACD are positive – a close below 3686.47 triggers a sell signal
Hourly: Trender and MACD are positive – a close below 3814.22 triggers a sell signal
@EmeraldRobinson: Any history of the Trump Administration will start with: why did Donald Trump campaign like Pat Buchanan only to staff his administration like Jeb Bush?  Who picked all those Bushies? All those RNC and Heritage people who openly hated Trump? Answer: Mike Pence.
McConnell Is Blackmailing Trump
Here's the Tucker Carlson clip in which he alleges McConnell is blackmailing Trump to prevent a pardon of Julian Assange for embarrassing the Deep State by revealing its illegal surveillance on Americans and the DNC's plot against Bernie in order to procure the Dem nomination for Hillary in 2016:
Tucker Carlson Blasting GOP Establishment For Trying To Block Pardon Of Julian Assange

Tucker says that the Senate GOP, specifically Mitch McConnell "has sent word over to the WH: if you pardon Julian Assange, we are much more likely to convict you in an impeachment trial." pic.twitter.com/o7OqYZ8V11

— The Columbia Bugle 🇺🇸 (@ColumbiaBugle) January 20, 2021
The NYT's @adamgoldmanNYT: McConnell he has told allies he hopes never to speak to Mr. Trump again and is doing nothing to persuade senators to back him, instead calling the impeachment vote a matter of conscience.
Hannity suggests it's time for McConnell to step aside as leader 'if you're not gonna fight' https://t.co/9FO7dAJXo2
GOP Rep Marjorie Taylor Greene @mtgreenee: Here's the warning the GOP needs to hear.  The vast majority of Republican voters, volunteers, and donors are no longer loyal to the GOP, Republican Party, and candidates just because they have an R by their name.  Their loyalty now lies with Donald J Trump.
And that started more than 4 years ago when the people chose an outsider over 16 other Republicans. Trump's America First agenda are the policy's the base wants.  And they will not support Republicans who won't fight for them and America First.  I have heard from many people over the past few weeks that have told me they will never vote Republican, never donate, or never volunteer again.  They feel sold out by R's who didn't fight harder against the radical socialist agenda that Biden & Dems are bringing
New Obamagate Docs
@danielchaitin7: John Solomon on new Obamagate docs: "In 2014, the FBI determined a foreign power was trying to influence Hillary Clinton and her campaign when she ran ... through the delivery of money. The FBI tried for several months to get a FISA warrant" but were turned down by Comey/McCabe (They then gave Hillary a briefing on the matter.  Nor briefing for DJT, but they investigated him even though they knew the Russian collusion allegation was bogus.  Double standard of justice, again)
John Solomon on new Obamagate docs: "In 2014, the FBI determined a foreign power was trying to influence Hillary Clinton and her campaign when she ran ... through the delivery of money. The FBI tried for several months to get a FISA warrant" but were turned down by Comey/McCabe pic.twitter.com/tNSiuolx4H

— Daniel Chaitin (@danielchaitin7) January 20, 2021
@YossiGestetner: Foreigner Steele interfered in the US election yet his victims (Team Trump) ended up being persecuted and prosecuted for unrelated process crimes. Infuriating is that this info was known to the FBI, Dems/GOPs in DC but everyone sat on this info and much more.
@greg_price11: Can't believe President Trump didn't continue the great tradition of presidential transitions in which your DOJ organizes spying and entrapment of people on the opposing side
'No Book Deals for Traitors': Open Letter From Over 500 Publishing Professionals Calls for No Books from Trump Administrators (Stalinism is flourishing in the USA!) https://t.co/bsE3XnaBMF
@barnes_law: They are forcing the right to monetize their own book publishing, media networks, social media tools, email distribution, webpage domains, bank capital access, means of financial exchange, communication technologies, law firms and professional companies. More self-sufficiency?
@MrAndyNgo last night: Antifa in Portland are currently smashing out the windows of the headquarters of the Democratic Party of Oregon. [Biden said Antifa was just an idea.]
Seattle: Antifa have shut down traffic on a road and are setting US flags on fire.
"We Want Revenge": Antifa Anarchists Activate After Biden Inaugurated
Besides Portland, so-called Antifa mobs were seen burning American flags outside Colorado's Capitol building. The Sun describes the group as a "militant left-wing-group." Reports keep pouring in as Antifa groups assemble in other cities…
https://www.zerohedge.com/political/we-want-revenge-antifa-anarchists-activate-after-biden-inaugurated
"Remember Democracy never lasts long. It soon wastes exhausts & murders itself. There never was a Democracy yet that did not commit suicide." -- John Adams, 1814
Updated on