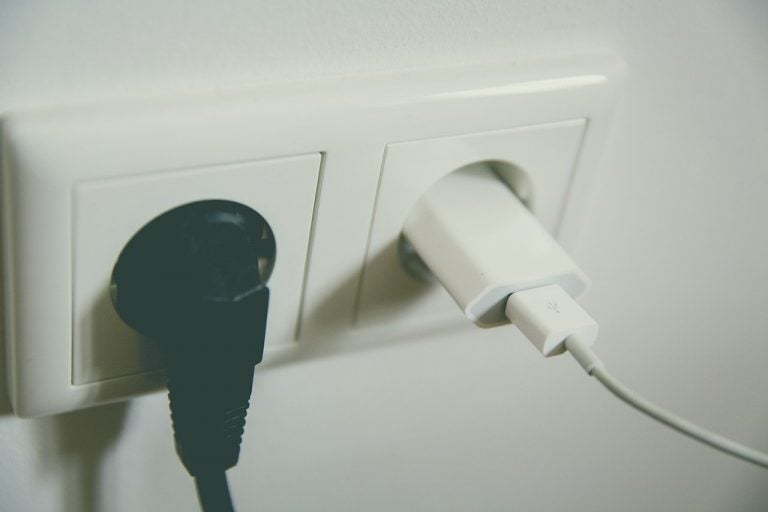 When it comes to energy efficiency, there's a handful of well-known facts that just about everyone knows — which usually includes LED light bulbs and efficient appliances. While true and useful, a lot of the facts like the aforementioned one are stale and don't exactly excite people about the idea of being more energy-efficient. That's why we've collected energy efficiency facts that will surprise you.
According to a report by E2, 2.25 million Americans are employed in the energy efficiency industry. Overall, efficiency employs twice as many workers in the United States as all fossil fuel sectors combined. In addition to that, it's not a stagnant industry either – energy efficiency actually accounted for half the energy industry's job growth in 2017.
Energy efficiency is much more than just getting some money back on energy-saving devices (Image by Monfocus from Pixabay)
Gates Capital Management Reduces Risk After Rare Down Year [Exclusive]
Gates Capital Management's ECF Value Funds have a fantastic track record. The funds (full-name Excess Cash Flow Value Funds), which invest in an event-driven equity and credit strategy, have produced a 12.6% annualised return over the past 26 years. The funds added 7.7% overall in the second half of 2022, outperforming the 3.4% return for Read More
More efficiency, more jobs
When it comes to jobs, many workers are concerned that large-scale energy-efficient efforts might take away jobs in sectors such as coal. According to the Pembina Institute, however, as long as clear schedules are set out for phasing out of coal, that will allow for support and planning to help workers in the industry transition to new industries and jobs. In other words, if clear outlines are set for transitioning out of energy-inefficient industries, that should result in job growth instead of losses.
Another facet of energy efficiency that people may not be aware of is that hundreds or thousands of dollars can be saved over the years by using more energy-efficient appliances. That might come as unexpected since switching devices can initially come across as quite expensive. For example, a smart thermostat can cost anywhere from $200. Also, many traditional appliances can be cheaper than their Energy Star-certified counterparts.
Still, according to AEI.org, energy-efficient appliances today are more available than they were in the past and they are also more affordable in comparison to the past. In other words, their payback time is becoming shorter. A table from the Consumer Messaging Guide for Energy Star Certified Appliances shows the significant savings you can reach by using energy-efficient appliances. For example, a clothes washer lasts around 11 years on average, and you can save $415 over the lifespan of your machine if you use an Energy Star-certified device.
Sustainable GDP growth
Another surprising fact not often related to energy efficiency is its impact on economic growth. Energy efficiency articles often focus on individual benefits and other micro-scale perks. Most bloggers highlight the lifestyle changes and the environmental impact brought by this trend. However, you need to know that energy efficiency can generate billions (and sometimes trillions) of dollars in savings.
According to an NRDC fact sheet, energy efficiency programs in the United States saved businesses almost $2 trillion on utility costs since 1987. Another report by the Food and Water Watch states that the United States could save $1.3 trillion on consumer utility bills by investing $500 billion in energy efficiency over the next 15 years.
In Europe, a study by the European Commission found that harmonizing energy efficiency and eco-design product standards across the globe could potentially result in €280 – €410 billion saved, as well as up to 2.5 million new jobs in the manufacturing sector.
Thriving businesses
A lot of the benefits of energy efficiency we've discussed so far have been mostly consumer-based. But did you know that businesses can also stand to benefit from energy efficiency?
Generally, companies use a lot more electricity and natural gas than households do and thus have higher energy costs. That's why energy-efficient upgrades can be especially useful for businesses — not to mention the reduced environmental impact. Alongside these two advantages, efficiency can also increase productivity and reduce maintenance costs, according to an article by IESO.
It's not exactly rare to see experts pointing out energy efficiency as both money-saving and eco-friendly. But there's even more to the story. A report by NREL states that these investments can enhance the marketability of products and services, increase profits, and lower utility and operating costs. And the best thing about it is that these investments don't necessarily need to be expensive — your business can start with simple and affordable steps, such as repairing broken windows and installing motion sensors.
Energy efficiency has health benefits
Here and there, it's possible to see a rising trend of local incentives for small businesses. For example, the Climate Action Incentive Fund in Canada allows small businesses in some provinces to receive partial refunds on the cost of new energy-saving equipment.
If the impact of such a program doesn't sound effective enough for you, you need to check the numbers. According to a study by the Government of Canada, for every $1 spent on energy-efficient programs like the aforementioned one, $7 of GDP is generated. The report also revealed that Canada's GDP could have a net increase of $365 billion if energy efficiency efforts were included in the climate action plans.
Many of the benefits related to energy efficiency are based on saving money or helping the environment. While these two things are highly important, something that doesn't get talked about as much is how energy efficiency can be beneficial for our health. According to the American Council for an Energy-Efficient Economy, reducing electricity use 15% across the United States could save more than 6 lives every day and prevent almost 30,000 asthma attacks. Using less energy overall would also reduce the burning of fossil fuels and lower the amount of particulate matter released into the air.
Not everyone knows that particulate matter has harmful effects on our health, including heart attacks or aggravated asthma, according to the United States Environmental Protection Agency (EPA).
And this isn't only about the things we can do at home. When it comes to workplaces, energy efficiency can also improve our health. According to a study published by Environmental Health Perspectives, people who work in energy-efficient buildings tend to have better cognitive function and productivity.
Alongside saving money and protecting the environment, energy-efficient investments go beyond your own wellness or prosperity; it makes the lives of others better.
---
About the author
Pearl Tsui is a content writer with EnergyRates.ca, a leading energy rate comparison website that provides unbiased third-party reviews of electricity and natural gas providers.