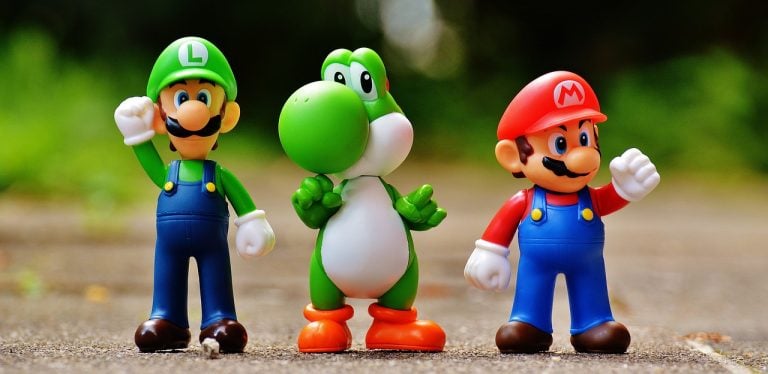 Earlier this year, Nintendo revealed that Dr. Mario World would debut on mobile devices. Today the Japanese company announced the release date and shared the first screenshots and gameplay footage.
Details about Dr. Mario World

According to Nintendo, the "action puzzle" game will debut on iOS and Android on July 10. Pre-registration for both platforms is now open. Players can pre-register for the game through Nintendo's official website to enjoy the game as soon as it launches.
Nintendo also revealed a trailer for the game. The game appears to be different from other Dr. Mario titles. Instead of managing capsules as they drop down the screen in a Tetris-style format, in the mobile game, Dr. Mario is seen dragging capsules onto a pre-arranged playing field.
ValueWalk's October 2022 Hedge Fund Update: Haidar Capital Surges 225%
Welcome to our latest issue of ValueWalk's hedge fund update. Below subscribers can find an excerpt in text and the full issue in PDF format. Please send us your feedback! Featuring investors exit long-short hedge funds, the oil market is now "broken", and Haidar Capital surges 225%. Q2 2022 hedge fund letters, conferences and more
#DrMarioWorld launches for iOS and Android devices on 7/10! Follow the official @DrMarioWorld_EN account to stay up to date on all the latest news, and pre-register today!

? https://t.co/vE4HLDfW7p pic.twitter.com/sWAgFXKEBj

— Nintendo of America (@NintendoAmerica) June 18, 2019
However, the objective of the game is the same as before, which is to eliminate a virus using similarly colored capsules. Each stage presents a new challenge, and players have a limited number of capsules to achieve their objective. The mobile game includes features like countdown timers and multiple currencies. The game also introduces items such as bombs and Koopa shells, which will assist players in destroying all viruses.
"Match capsules with viruses and watch them disappear! Simply match three objects of the same color vertically or horizontally to clear them. Take your time, because each puzzling stage's configuration of viruses must be cleared using a limited number of capsules," the description of the game states.
What will you have to pay for?
Nintendo's Dr. Mario World is a free-to-play game and includes stages in which players can send or receive hearts to boost their stamina or battle online in versus mode. However, the part that will cost players is buying "diamonds," which can be cashed out for items or used to restore stamina, buy new doctors with special skills, and more.
"You're not in this alone—send and receive stamina-giving hearts to use in stage mode! Then, show off your puzzle-solving progress. In versus mode, you can challenge others to a one-on-one showdown," Nintendo says.
Other doctors you can purchase include Dr. Peach, Dr. Yoshi and Dr. Toad. Each doctor has a unique skill that will help players make quick progress in the game. For now, there are five worlds to play through, and more will be added over time.
The diamonds will come in several packs, such as a pack of 20 costing $2, a pack of 1,050 diamonds at $70 and more. Watch the trailer to learn more about Dr. Mario World's micro-transactions.
Nintendo's Dr. Mario World will support multiple languages and be available in about 60 countries. To learn about the supported regions, visit the official game site. The Japanese company said players will need persistent internet access to play the game, suggesting you won't be allowed to play it offline. The game is co-developed by LINE and NHN Entertainment.
More details about Super Mario Maker 2 revealed
Another Mario game, Super Mario Maker 2, is approaching its release date of June 28 fast. To help you decide if you want a physical or digital copy of the game, the Nintendo Switch eShop listing for the game now shows the file size and other details.
The digital version of the game will take up 2.8GB of space. The listing also reveals that the game will support Dutch, Russian, Korean, Spanish, French, German, Japanese, English, Italian and Chinese.
The listing also confirms that the game will support cloud saving, the Pro Controller and all play styles. The game will also support 2-4 players when online and for local wireless play. The digital copy of the game will set you back $59.99.
Earlier it was revealed that the player won't be able to play with friends online; rather, their only option is to match up with strangers. After realizing fans' disappointment with such gameplay, Nintendo promised during its E3 2019 Direct event to add the ability to play online with friends. After the event, a tweet from Nintendo of America confirmed that the ability to play with friends online will be added via a post-launch update. There is no information on when that update will arrive.